Netflix popularity is on the rise. The streaming service has garnered massive attention since its inception. From popular TV shows to self-produced movies, it has it all in its repertoire.
However, sometimes you just need a break from the incessant 24/7 Netflix and chill. Your work and studies need your attention as well. Many users have had their productivity register a fatal blow due to a concerning Netflix addiction.
The first step of Netflix withdrawal is canceling your subscription. Without it, you're never going to give other aspects of your life the attention they deserve. Your family, relationships, physical exercise, and art demand a sacrifice.
Netflix hasn't made the unsubscribing process clear for users. Most of them who have this life-altering epiphany that they're going to unsubscribe to focus on their life, are unable to act because of this.
In this tutorial, we're going to show you how to cancel your Netflix subscription, without a hassle. Whether you have an Apple device or an Android phone, this tutorial will cover all bases.
However, keep in mind that unsubscribing Netflix from one device will mean unsubscribing across all devices. And this goes without saying that dragging your Netflix app to the trash can doesn't cancel your Netflix subscription. It merely serves to uninstall the application.
How to Cancel Your Netflix Subscription on Android
1. Open the Netflix app on your Android device.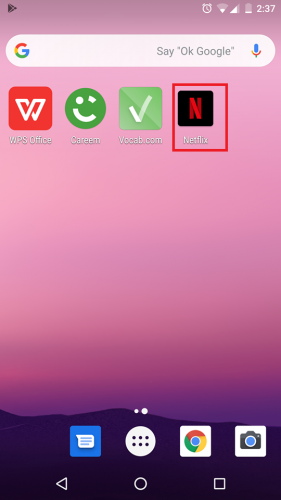 2. Sign in, if you're not already logged in.
3. Tap More in the lower left corner.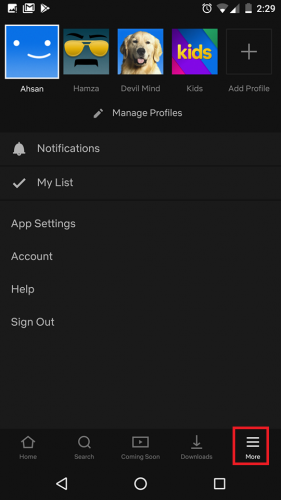 4. Scroll down to Help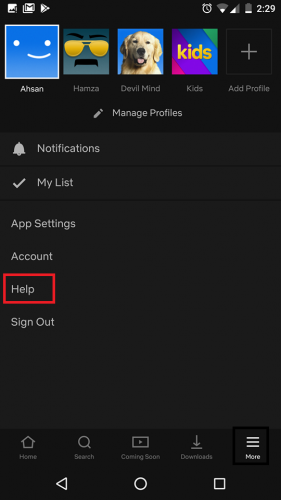 5. On the Find Help Online page, tap Cancel Account.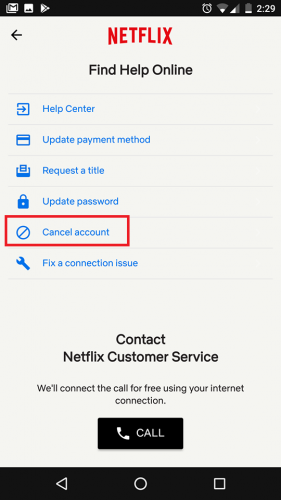 6. Confirm your selection by tapping the Finish Cancellation button.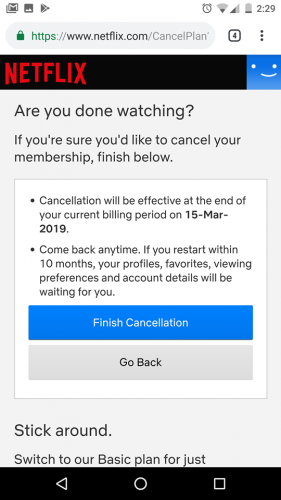 How to Cancel Netflix Subscription on iOS
1. Open the Netflix app.
2. Log in to your account.
3.Tap Who's Watching.
4. Go to Menu.
5.Tap Account.
6.Tap Cancel Membership or streaming plan.
7. Confirm your selection by tapping Finish cancellation.
How to cancel Netflix Subscription on Desktop
1. Open Google Chrome or Firefox or your preferred browser and go to the Netflix website.
2. Sign in, if you already haven't.
3. Select an account (any will do).
4. Tap More.
5.Tap Cancel Account.
6. Confirm by tapping Finish Cancellation.
How to Cancel Netflix from Your Browser
1. If you don't have access to any of the devices you've set your Netflix account on, you can still cancel your subscription directly through the Netflix Cancel Plan page.
2.Log in with your credentials.
3.Tap Finish Cancellation.
Things to Consider before Cancelling Netflix
There are some things you need to consider before canceling your Netflix account.
Your account will not close immediately. It will remain functional until the end of your current billing period. This will remove the need to cancel the subscription at the last minute.
Your streaming preferences stay saved up to 10 months of cancellation. If you rejoin in that period, you won't have to start from scratch.
In the situation your account is on hold, and you choose to cancel your subscription, it closes immediately, and you're unable to access Netflix's services.
If you have promotional balance, your account will remain active until it drains out.
Frequently Asked Questions
Will deleting my Netflix profile cancel my account?
No, canceling your profile doesn't equate to canceling your subscription. You will have to follow the aforementioned step to ditch Netflix altogether.
How can I deactivate if I've forgotten my Netflix login and password?
Get in touch with their Customer support through the Netflix Call Us option on their website or the app and they will happily tend to your query.
For help on related topics, visit these links.
Netflix Movie Player: how to Use Keyboard Shortcuts 
How to Enable Netflix Watch Now on More than Three Computers