Posted May 20, 2018 by Sheraz Ali
iOS 11 has introduced killer features for Iphone users. One of these features goes by the name of screen recording. As the name suggests, it enables iOs users, including Ipad users, to record whatever they're doing on their screens. For Instance, if I'm penning down a novel in my notepad, the screen record feature can […]
Posted April 24, 2018 by Slavcho Andov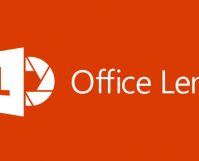 Living in a digital era we have access to tons of applications that we use for digital documents. Regardless if it's a documents that you just typed on Microsoft Word or you just received a contract in a PDF format that you need to sign, millions of documents are digitally handled all over the world.
Posted February 22, 2018 by Ajay Kumar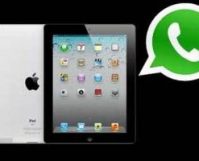 Honestly, WhatsApp is an amazing App, I agree!!!!! But I only think why the limitations, many of us have a question that why this incredible App is not available on all devices like iPad. Yes, WhatsApp is not available for iPad users, this sounds miserable, but it is true that an iPad does not support […]
Posted December 25, 2017 by Leomar Umpad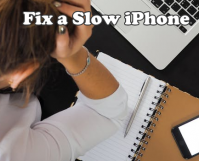 Is your old iPhone running slower than before? Do you notice longer app loading times, slower processing speed, and slugger gaming performance? Your device needs your attention, and this article can help you fix a slow iPhone
Posted November 30, 2017 by Leomar Umpad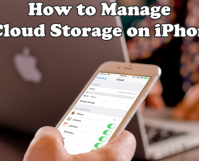 The iCloud Storage is a great way to store your iPhone's data. Aside from the cloud storage, you can access your data on all Apple devices. Using your Apple ID, log in to the iCloud website and gain access to saved photos, videos or any files on your iCloud drive. This article will discuss how […]
Posted November 1, 2017 by Leomar Umpad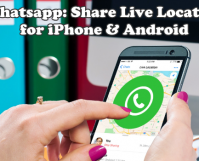 You can now share live location in Whatsapp using your iPhone or Android devices. Aside from the usual location sharing, Whatsapp now allows users to share their current location live. Unlike the usual location sharing feature, Live Location updates your contacts on any changes in your current location. This feature can be used to monitor […]
Posted October 10, 2017 by Leomar Umpad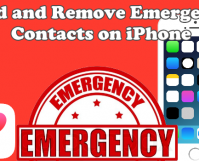 iPhone has a feature that let users add emergency contacts on their devices. These emergency contacts will appear as part of your Medical ID – a feature that can be activated to show details even your phone is locked – so emergency responders can contact your emergency contacts in emergency cases. Your emergency contacts will […]
Posted October 8, 2017 by Leomar Umpad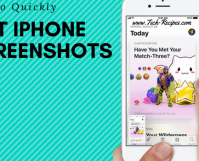 Apple's iOS 11 has packed a whole lot of new features. One of the noticeable features of iOS 11 is the Instant Markup. Instant Markup allows users to quickly edit screenshots on iPhone iOS 11 right after taking them. This article will guide you how to save and share an edited screenshot on your Apple […]
Posted August 21, 2017 by Leomar Umpad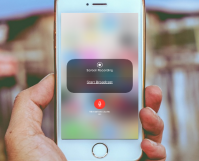 Screen recording on the iPhone used to be a tricky one. One needs to have a jailbroken device or has to do complicated procedures just to get a recording of the iPhone's screen. With the introduction of iOS 11, iPhone now allows screen recording on the device without any third-party application. This article will discuss […]
Posted August 17, 2017 by Leomar Umpad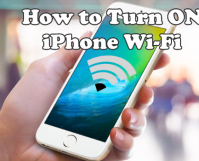 To be able to connect to the internet without mobile data, you need to turn on iPhone Wi-Fi. Turning on an iPhone's Wi-Fi automatically connects you to available networks that you have already connected to before. There are two methods to activate your iPhone Wi-Fi. Both approaches will be discussed in this article.
Posted August 16, 2017 by Leomar Umpad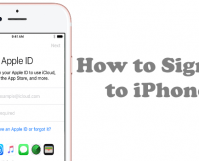 The Apple ID is your ticket to all the services being offered by iPhone. Some people use the terms iCloud account, Facetime account, Apple account, and other similar terms. All of these accounts refer to the Apple ID. If you sign in with your Apple ID on iPhone, you get to enjoy all of Apple's […]
Posted August 12, 2017 by Leomar Umpad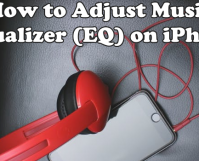 iPhone has a feature that allows for the adjustment of music settings to give the best music playback experience to users. You can adjust the music equalizer (EQ) on iPhone to complement the type of music that you are playing