Those rectangular pieces of plastic in your pocketbook might soon be relics of a time long passed. Now that Apple has finally integrated a mobile payment system of its own, the legions of Apple devotees might abandon cash, credit, and debit in favor of a more futuristic way to spend money. If you are not yet familiar with Apple's new wallet-free way to pay, you can count on this guide to help you use your smart devices to empty out your bank accounts in no time. Allow me to introduce you to Apple Pay.
What Is Apple Pay?
The newest of Apple's attempts to make its iProducts more essential to everyday life, Apple Pay allows owners of iPhones and iPads to use their devices as payment tools. Shoppers have come to rely on their mobile devices more and more. At first, shoppers merely searched e-commerce retailers for alternative products and prices, but later, brick-and-mortars began supplying apps to provide in-store information and deals on various goods. Apple Pay is simply another step in this slow integration of mobile devices: After users research, review, and find discounts on their phones or tablets, they can use their devices one last time at the register, waving at the payment terminal and going on their merry way.
Apple Pay actually relies on a relatively old technology, Near Field Communication (NFC) which has been present in payment systems for decades. Plenty of credit cards already contain the technology, which allows users to brandish their cards over payment terminals rather than swiping the magnetic strip. In fact, Google and other device manufacturers have tried and failed to use NFC in a mobile payment system in the past, prompting many critics to wonder how (or if) Apple Pay will catch on. Still, the trendiness of Apple's disciples and the forceful influence the brand wields will likely ensure that this tech becomes pervasive (if not prodigious) in the next year or two.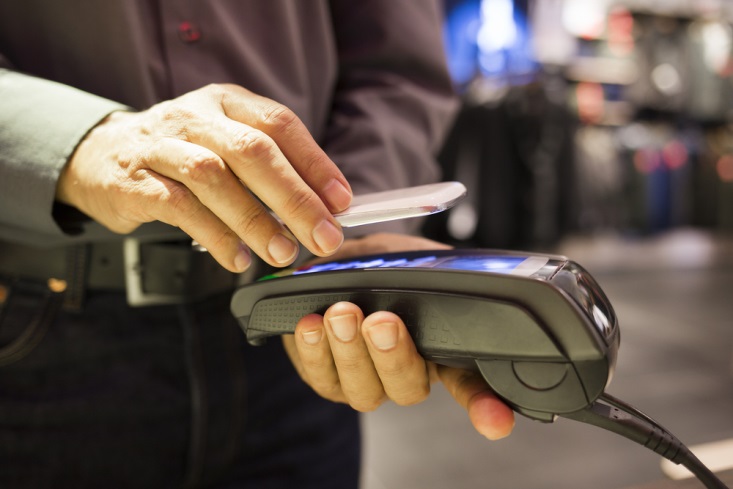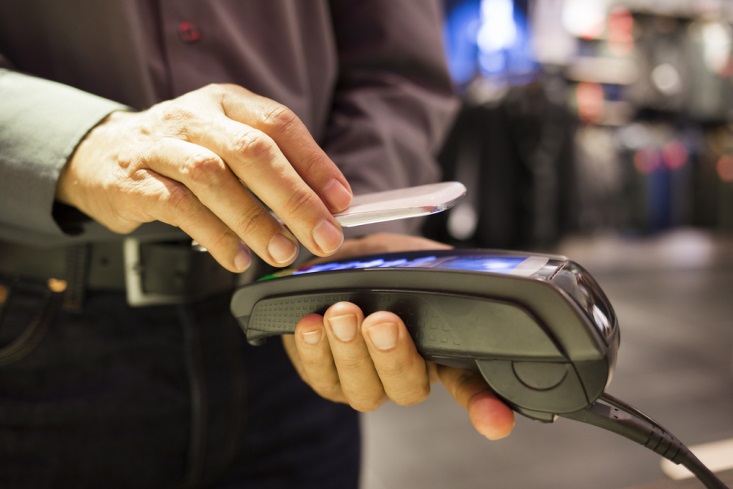 How to Use Apple Pay
Thanks in no small part to Steve Jobs, Apple has become known for its simplicity and elegance. The brand upholds these values with its Apple Pay system, which is exceptionally easy to set up. Currently, the only devices that can utilize the new app are the iPhone 6 series (including the 6, 6 Plus, 6s, and 6s Plus) and the most recent line of iPads (including the Pro, Air 2, and Mini 3) or an Apple Watch paired with any Apple device. No matter what you use, the launching process is the same:
1. Open the Wallet app (formerly Passbook).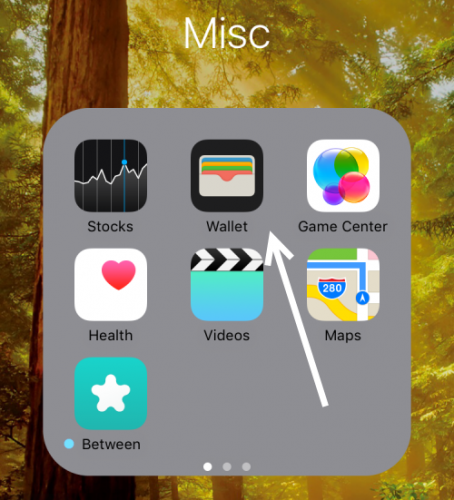 2. Tap Add Credit or Debit Card.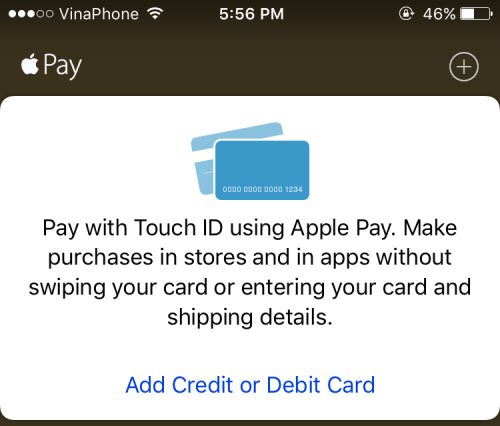 3. Input your information (including name, billing address, card number, and security code).
4. Wait for bank verification.
5. Enjoy your purchase.
To use Apple Pay on your Apple Watch, you will go through this process using the Apple Watch app on whatever Apple device the watch is paired with. Then, whenever you want to use your chosen mobile device to pay, this is what you do:
1. Look for payment terminals with the NFC symbol or Apple Pay logo.
2. Hold your device over the contactless card reader, and wait for an image of your card to appear on your device's screen.
3. To use a different card, tap the screen, and select your payment of choice.
4. Rest your finger on the Touch ID sensor until your device confirms your fingerprint.
5. Get your receipt, and leave happy!
You can also use Apple Pay in apps as long as you are using an Apple Pay–enabled device. Whenever you want to make an in-app purchase (perhaps to get a few extra lollipop hammers in Candy Crush), you will tap Buy With Apple Pay instead of opting for your usual payment.
Why Apple Pay Matters
As yet, Apple Pay relies on traditional payment systems, like banks and credit cards, but the company has made no secret about its plans to eventually do away with traditional money. Apple hopes to develop its own form of digital currency, similar to BitCoin, that Apple users will store in their personal Apple banks. Because Apple Pay is ostensibly more secure than traditional forms of payment due to its thorough encryption and reliance on biometrics (fingerprint passkeys), it seems reasonable that their digital financial institutions would be similarly safe. With enough adoption, Apple Pay could revolutionize not only the look of the register but the entire economic system decades down the road.