The 'Apple Watch' Archives
Posted October 14, 2019 by Leomar Umpad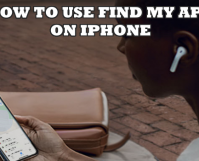 Find My on iPhone allows you to share your locations with your friends and family, so they will know where you are. You can also find your missing Apple devices using Find My on iPhone. This article teaches you how to use Find My on iPhone.
Posted August 4, 2019 by Leomar Umpad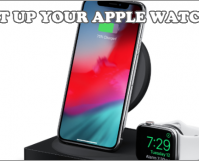 Learn how to set up your Apple Watch and pair it with your iPhone. The Apple Watch needs to be paired to an iPhone before it can be used. Every Apple Watch is paired to an iPhone though you can transfer your Apple Watch data to a new iPhone if you wish to. This article […]
Posted August 2, 2019 by Leomar Umpad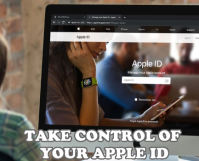 Know the things that you need to do to gain control of your Apple ID in cases where an unauthorized person have access to it.
Posted July 6, 2017 by Leomar Umpad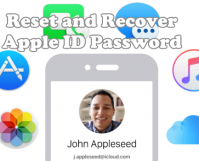 Your Apple ID is your key to unlocking all of Apple's services. Your iPhone would be nothing but an expensive multimedia device and phone without an Apple ID. One issue with Apple IDs is that you rarely use them. Once you set your phone up with your Apple ID, it may be a few months […]
Posted January 11, 2016 by Ashley Blood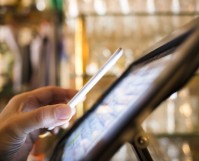 Those rectangular pieces of plastic in your pocketbook might soon be relics of a time long passed. Now that Apple has finally integrated a mobile payment system of its own, the legions of Apple devotees might abandon cash, credit, and debit in favor of a more futuristic way to spend money. If you are not yet […]
Posted November 15, 2015 by Lê Hoàng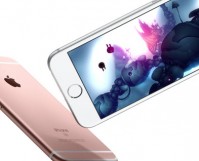 If you have misplaced your iPhone somewhere in your house, you could use iCloud's Find My iPhone feature to play a sound remotely to find it. However, this solution requires too many steps and may not even be possible if you have no internet service in the house. Luckily, if you own an Apple Watch, […]
Posted October 31, 2015 by Lê Hoàng
If you deleted important files or contacts in your iCloud drive by accident, you can still recover them because the default delete action in iCloud only moves the files to a special place that stores them for the next 30 days before truly deleting them. Continue reading for steps to recover your files.
Posted September 28, 2015 by Lê Hoàng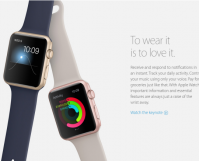 Since the release of WatchOS 1, many Apple Watch users have been complaining that the screen times out too quickly. At times, you are still looking at the watch, but the display just turns off by itself, forcing you to wake it up again. I also experience this issue occasionally with my watch, and I […]
Posted September 26, 2015 by Lê Hoàng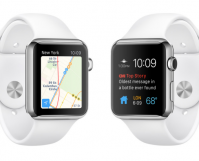 With the release of WatchOS 2, Apple Watch users can now set their own picture as the watch face. This new feature allows you to personalize your Apple Watch and make it truly yours. Learn how to set your own watch face in this tutorial.
Posted September 21, 2015 by Ashley Blood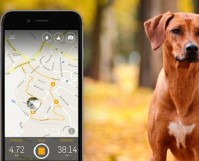 Dog owners in the digital age have scores of tools available to them. You can now download a free app to your smartphone that will use GPS to record all kinds of statistics as you take your dog on a walk. I have checked out a few dog walk tracking apps, and my favorite is Dog Walk by Tractive. […]
Posted July 10, 2015 by Lê Hoàng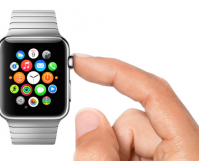 When you first set up the Apple Watch, the device will ask you to set up a passcode. Using a passcode on a watch may seem strange, but it helps to protect your private information (e.g., credit card numbers) and to block unauthorized access when you are not wearing it. However, if you are not […]
Posted June 26, 2015 by Lê Hoàng
If you rely heavily on iCloud Drive, you will be glad to hear that there is an app dedicated to this service starting from iOS 9. However, this app is hidden by default. Here is how to display it on your iPhone's home screen.