Facebook recently released the biggest new feature in recent history. iPhone users can now create a Facebook live video that your friends can watch and comment on while you are broadcasting. This is a great way to include your friends in life's significant moments such as your kid's birthday party or the opening of your new business.
Facebook live video is different from video chat. People tuning in can only type comments. However, they can see each other's comments in a live stream and respond to what is happening in the live stream and to each other's comments. I tried it out, and there was about a second of lag between what I was recording on my phone and what the people watching the broadcast were seeing.
This feature is coming soon to Android users.
1.Open up the Facebook app on your mobile device. Click  to update your status from your profile or news feed. Tap  to create a broadcast.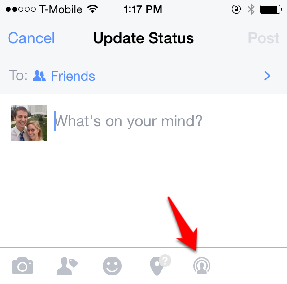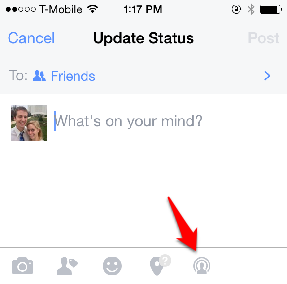 2.Give your live feed a name. Under the name, you can change the privacy of your live feed to make it visible to the public, friends, friends except acquaintances, only me, or a custom friends list. Click Go Live when you are ready.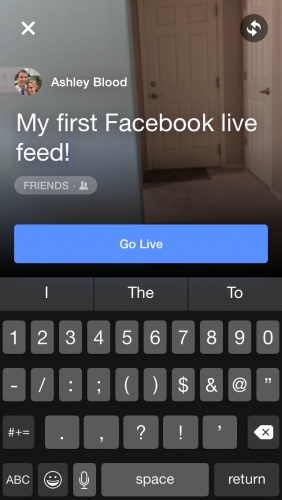 3.During the live feed, you will see the number of people currently tuned in, how long you have been on the air, and a real-time stream of comments. Click on the symbol in the upper right corner to switch between your front and back cameras during the broadcast. Your broadcast is limited to 30 minutes.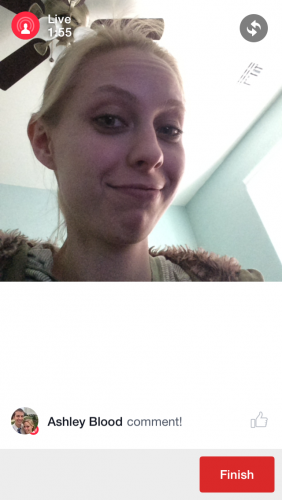 4.Click Finish when you are done. Your live stream will be posted as a video to your timeline for you and others (if you allowed it with your privacy settings) to view again later. You will also be given the option of saving your live stream as a video in your camera roll right after you finish streaming.
5.If your live stream receives a lot of comments, you may want to change how they are displayed on your timeline after the broadcast. Go to your computer to filter comments chronologically or by relevancy. You cannot filter comments on the mobile app.