Staying focused on the internet is the hardest part of our lives. How many times have you went on the internet to look for something and ended up watching a funny youtube video instead? Internet procrastination is quite an important issue. Tech-Recipes is back with a tutorial on How to Stop Procrastinating on the Internet.
Most of the internet surfing happens on a web browser. There are many ways to control procrastination on the internet. But, a better approach to deal with procrastination is to keep track of our online activity using the web browser. In this Tech-Recipe we are going to give you 3 ways to Stop Procrastinating on the Internet Using Chrome Extensions.
Google Chrome is the most popular web browser. 58.4% of people use Google Chrome as a web browser. It is the best because it is easy to navigate. Also, it is good at protecting against phishing schemes and malware downloads. Google Chrome has a huge web store. You can install extensions and download themes from the store.
How to install Google Chrome Extensions
Let's review 3 Google Chrome extensions that you can use to control your habit of procrastination.
Stop Procrastinating on the Internet Using Chrome Extensions
1.

Procrastination Guru

Procrastination Guru is an Extension available on the Chrome store. This extension aims at blocking the websites that the user observes is a distraction for him/her. Plus there's no more testing of will power as there's no option of unblocking the blocked websites until a certain time duration is gone. It features secure unblocking of websites without time duration through a password. You can maintain a prominent list of websites and block all of them with a single click in one go and start working.

Click on Procrastination Guru. And follow the steps below:
(1)  Click on "Add to Chrome"

(2)  Hit "Add Extension"

(3)  Open the website that you think is distracting.
(4)  Click on the icon 
(5)  Click "Block this website"

(6)  Add the time duration that you want to block the website for. And click "Ok"

2.

Blur It Out

Blur it out is used to blur words that are blacklisted. This extension might have a different objective but can serve as a tool against procrastination. Take a look at how it can be used to blur stuff that is distracting to you. First of all, install the extension Blur it out. And follow the steps.
(1)  Click on "Add to Chrome"

(2)  Click on the extension icon
(3)  Add the words that you want to blacklist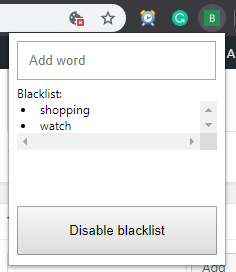 (4) You can try searching the word and the extension will blur out any image or text that has the keyword or looks like it.

3.

DistractOff

This Chrome extension aims at stopping users from visiting a website again and again. This extension is made so you can keep being focused and stop impulsively procrastinating. You can block the websites that you know your brain crave, and keep doing the work that you are intended to do. Using Distractoff you can Schedule the days and hours when you're working. Only at your own time can you go and distract yourself.
(1) Visit Distractoff in the web store.
(2) Click on "Add to chrome".
(3) Hit "Add extension".
 
(4) Click on the icon of extension.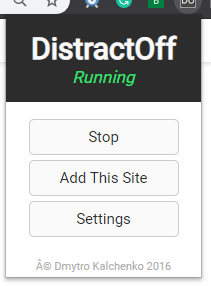 (5) Open your most frequently time-wasting website for one last time.
(6) Click "Add to site"
(7) Click on "Settings"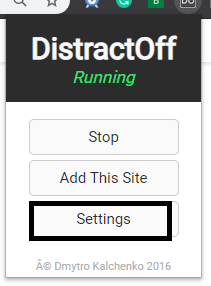 (8) Schedule and paste links to the websites that you want to block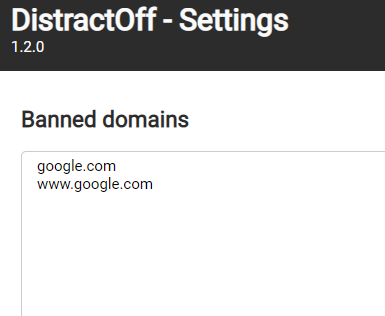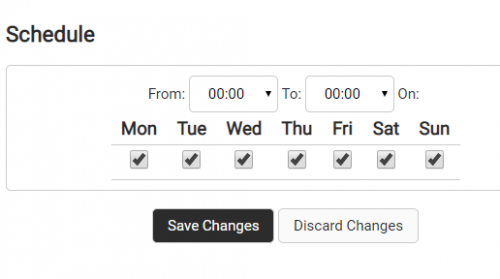 We will be back soon with a few more of these. Let us know in the comments if you have used these extensions.