You have control over the network connections on your Samsung Galaxy device. You can set your phone to automatically switch between your Wi-Fi connection and your mobile data to maintain a stable internet connection. Switching to a better connection lets you have a better online experience using your Galaxy device. You do not need to manually switch between networks, Smart Network Switch does the job for you. To learn more about this feature, read on.
Maintain a Stable Internet Connection Using Smart Network Switch
Your Samsung Galaxy phone has the ability to detect stability and strength of connections. May it be on a Wi-Fi network or on a mobile data network, Smart Network Switch allows your phone to know what network has a better connectivity and automatically switch to it. To enable Smart Network Switch, follow these:
1.Go to your Home screen and touch the Apps icon.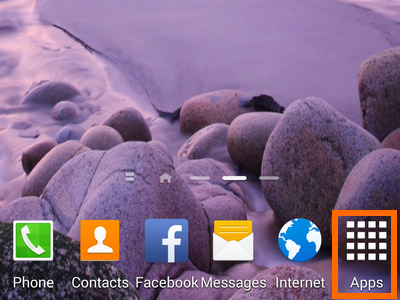 2.From the application list, touch Settings.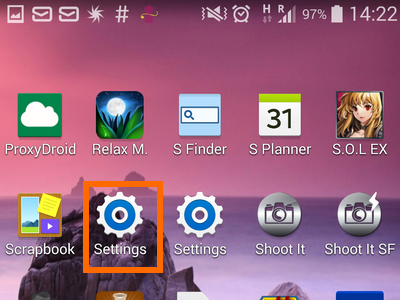 3.From Settings, touch WIFI.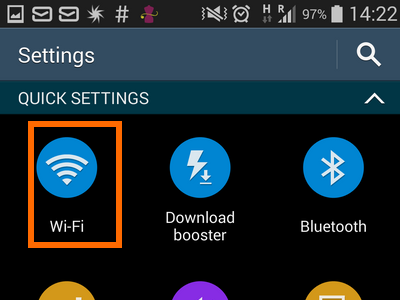 4.On Wi-Fi page, touch on the tick box for Smart Network Switch.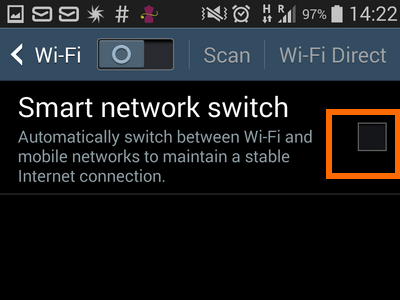 5.A prompt will let you know about Smart Network Switch, tap on OK to continue.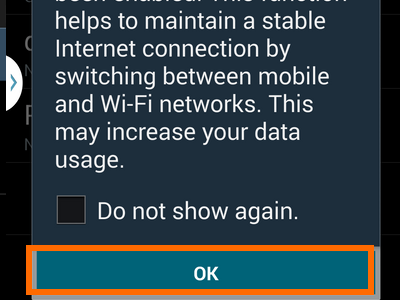 6.Success! A check mark will now be on Smart Network Switch indicating that the feature has been enabled. You can now experience better internet experience through improved connectivity and stability.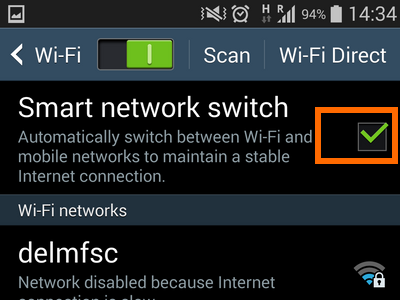 Take note: Enabling Smart Network Switch may increase your mobile data usage. Only use this option if you have an unlimited data plan or you if are willing to pay for better experience.

Possible Issues with Smart Network Switch
The following are the common concerns with users who enable Smart Network Switch:
Q:Why am I not able to connect to my Wi-Fi network even if my Wi-Fi is enabled?
A:Smart Network Switch automatically chooses the better connection. If your Wi-Fi connection is slower than your data connection, the feature will always use your data connection. Wi-Fi network will be disabled to prioritize your data connectivity.
Q:I have enabled Smart Network Switch on my Galaxy device, is there a way for me to connect to a Wi-Fi connection that has a low signal?
A:None. You need to disable Smart Network Switch in order to connect to a low-signaled Wi-Fi connection.
Need help with Smart Network Switch? Encountering problems with the feature? Let us know in the comments.