If you are the only person to use your computer and you are not worried about other people logging on it, you may want to disable the login process in Windows 7. By skipping the login screen all together, you trade less security for a faster startup time.
Part 1: Bypassing Windows login using the Control Panel:
Bypassing the Windows 7 login screen is simpler then it sounds.
1. Open the Control Panel then select User Accounts. You should see the active users to the right on this screen (in my case the bottom right due to image size limits)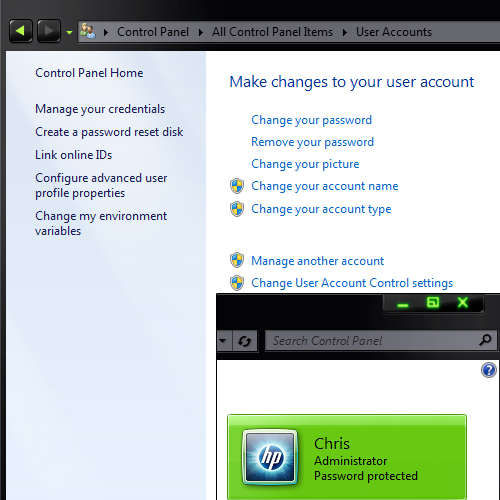 2. Select Manage Another Account to make sure you only have one active account. More than usual your Guest Account will be turned to off in which case we don't need to worry about it.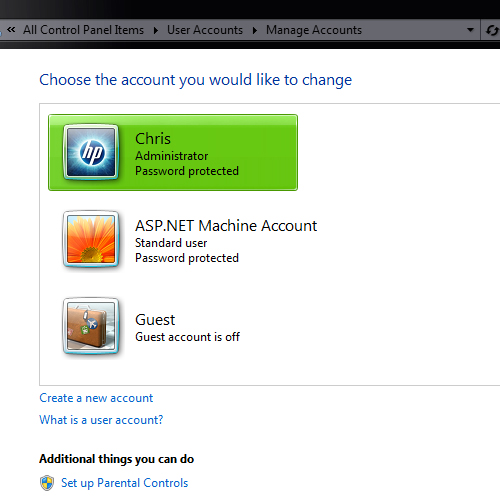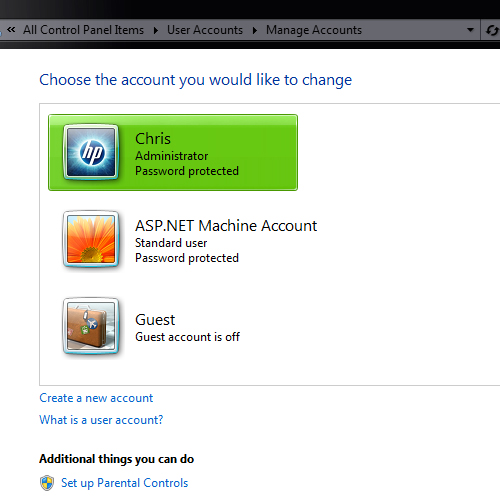 3. But notice I have another active account called ASP.NET Machine Account. If you have an active account such as this you need to delete it.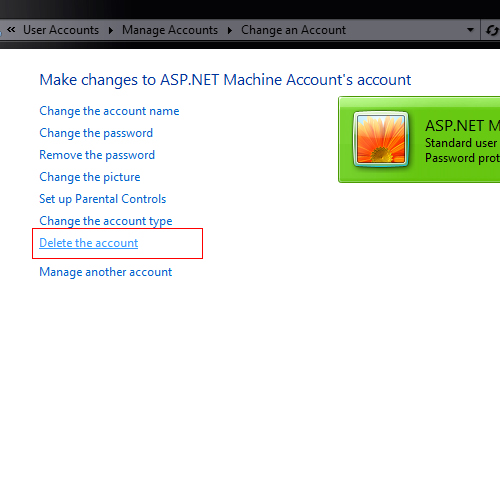 4. Once you have only 1 active user account go back to the User Account page as seen in the picture on step 1. Click on Change Your Password. Just fill in your current password and keep the other fields blank.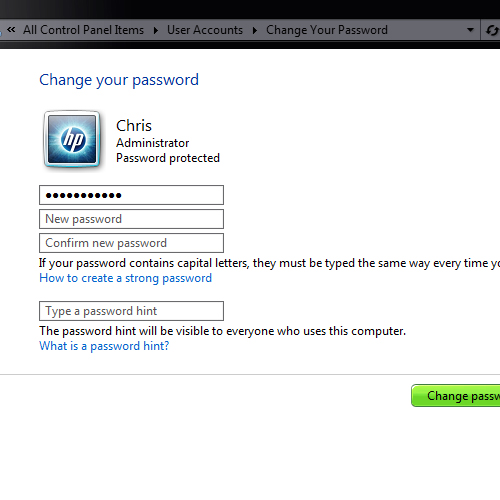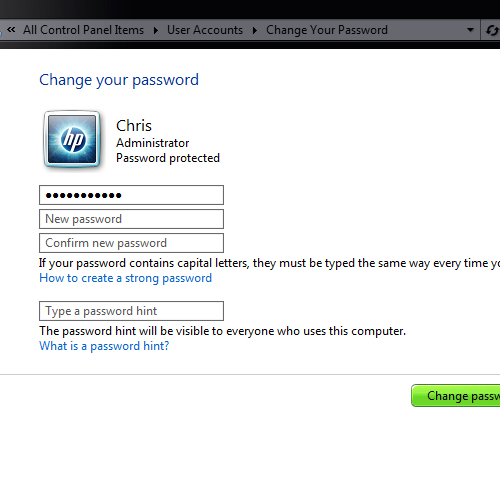 5. Be sure to click Change Password after you entered the information. If you did so correctly when you go back to the User Accounts page it should have an option to Create A Password For Your Account.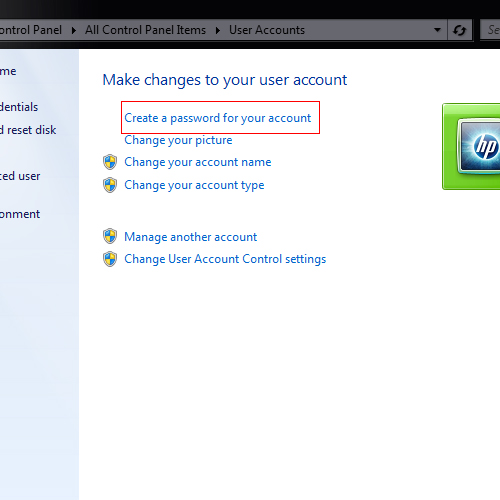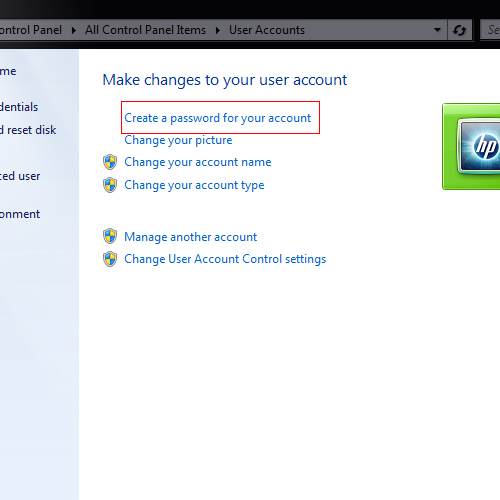 6. Now when you restart your PC you will no longer have to log in! To change this back simply go back to User Accounts and create a password for your account.
Part 2: How to Bypass Windows 7 Admin Password with Command Prompt
If you know the login password then you can easily bypass or disable the login process in Windows 7. Just follow the steps in in the Part 1. But if you forgot your Windows 7 login or admin password, you may need to reset your windows 7 password with Command Prompt or professional windows Password Recovery program.
Command Prompt is a very complex way to reset windows password, if you're not a technical talent, I don't suggest you use this way. But luckily there's a really easy way to reset the password. All you need is a copy of the Windows installation disk and one simple command line trick.
iSeePassword Windows Password Recovery Pro is a professional and safe program which can help you reset Windows 7 admin or login password without system re-installation.
What you need to prepare: Another accessible computer, an USB or DVD and iSeePassword Windows Password Recovery Pro.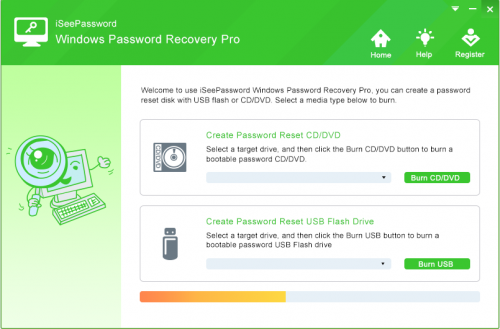 After you burn a USB reset disk, then insert it to your locked computer and reboot. Change the USB as the first boot order in the BIOS, the program will be loaded in the Windows PE. Then you can reset the password you want.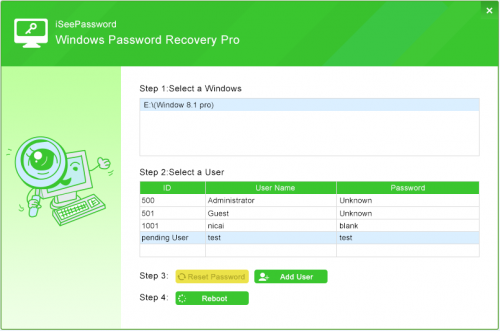 After resetting your Windows 7 password, reboot your computer and now you can access to your Windows 7 without password.