Lost a Facebook post you recently liked? Or do you want to change the privacy of a recently shared status update? Learning how to see your recent activity on Facebook can help resolve these issues.
Facebook's activity log keeps a record of everything you've done on the social media website. However, reaching this feature is different on the Facebook app and website. In this tutorial, we're going to show you how to access it on both these platforms. We're also going to shed some light on the filters that can make finding a post hidden in the activity log a lot easier.
Viewing your Recent Activity on Facebook (Desktop Version)
1. Go to Facebook's website and Login to your account if you haven't.
2. Go to your Facebook Timeline by clicking on your display picture (DP).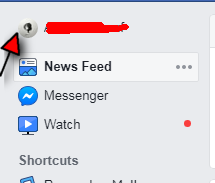 3. At the bottom of your cover photo, locate and click activity log.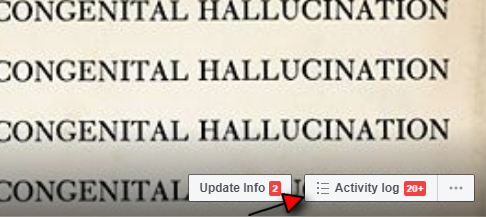 All your liked, commented and shared posts are displayed here.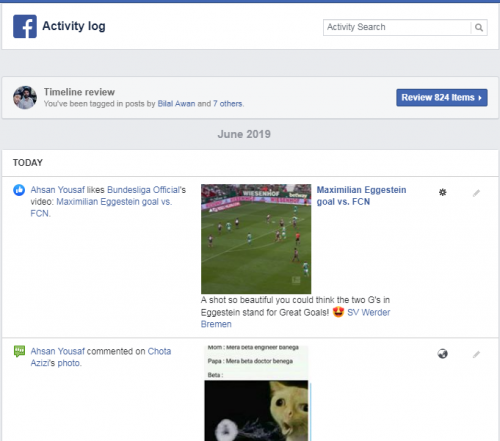 Applying Filters to Swiftly Check Your Recent Activity
In the activity log, you will notice a side-menu containing different filters. You can apply them to narrow down your results.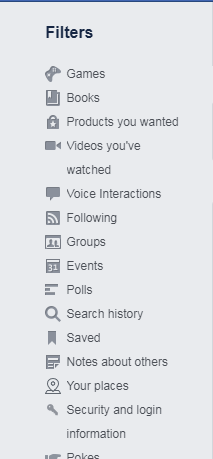 Timeline Review
You can approve or disapprove posts to appear on your Facebook Timeline in Timeline review.

Additionally, you can change the privacy settings within Timeline review so they users aren't able to post on your timeline without your permission.
Click the gear icon on the top, besides notifications, to access these settings. Then select Enable in the ensuing window.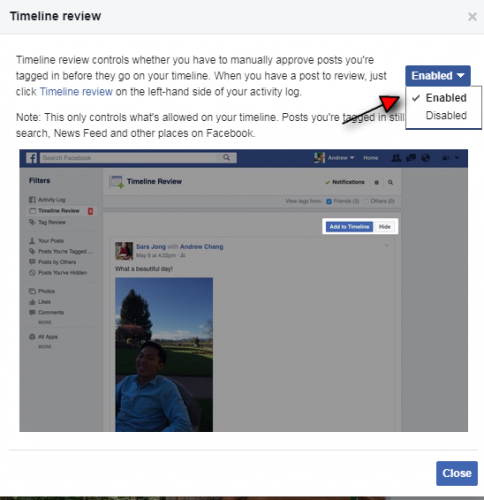 Photo Review and Enabling Face Recognition
Facebook also has an in-built facial recognition technology. You can enable it from the Photo Review section.
1. Select photo review from the Side menu.

2. Tap settings to proceed to the face recognition menu.

3. Enable Facial recognition by selecting Yes from this drop-down menu.

You can also filter your results by:
posts

tagged posts

Other people's posts on your timeline

Hidden from timeline (posts you're removed from your timeline)

photos and videos

likes and reactions
Comments (you've been mentioned in)
Viewing Your Activity Log on the Facebook App
On iOS
The process of seeing your recent activity on Facebook varies on the app. Here's how you can access it on Facebook's iOS app.
1. Launch the Facebook app.
2. Click on your profile picture to go to your Facebook homepage.
3. Tap more underneath your bio.
4. Tap Activity Log.
On Android
If you have an Android Smartphone follow the guidelines in this tech-recipe: How to View Facebook Facebook Activity log on Android.
Filtering the Activity Log on the App
You are given additional option to filter your recent activity on the app.
You can filter results by:
Year

Category ( similar to the filters in the website version: posts, tagged posts, etc. etc.)
How to Clear your Activity Log
If you're worried someone is snooping on you, you also have the option to clear your activity log. Here's how…
1. Open the activity log.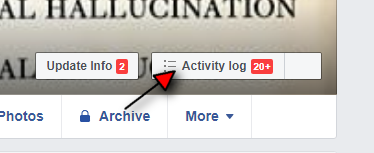 2. Scroll down and select more from the filters side menu.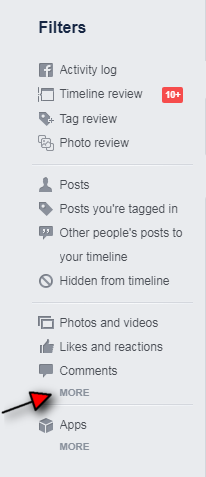 3. Tap search history.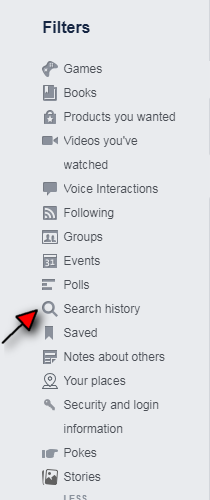 4. On the top, click clear searches.

5. Confirm your selection by selecting clear searches again.