Does your Firefox browser function at sloth-like speeds? Do you miss its lightning fast operational speeds? Trust me, there's nothing worse than a slow browser. The waiting time before loading pages and a variety of other problems can frustrate the life out of you. With time, certain plugins, addons,  browser hijackers and other alterations make any browser susceptible to slowness. However, you should keep in mind that if your entire operating system is affected with slow speeds, you should first resolve its problems, and then proceed to trying out the tips to speed up Firefox. If the sluggishness is limited to your browser, this article is just what you need to solve all your browser-related problems.

These tips and techniques will revitalize your decrepit Firefox browser, and return it to its real self. Firefox made itself an industry name due to its lightning fast speeds, user convenience and a number of other useful features. It still remains, to this very day, one of the most popular web browsers in the world. Millions of users utilize Firefox on a daily basis. But most of them lose hope in their Firefox browsers and opt for an alternative browser, as soon as it loses its original vigor. However, I would not recommend this course of action. Every browser is prone to some speeding problems, as I mentioned before. It's better to fix your first-choice browser than to move on to unfamiliar choices.
5 Tips to Speed up Firefox
Tip 1: Refresh Firefox Feature
Surplus data creates a cesspool inside your Firefox browser with time. The Refresh Firefox feature restores some parts of your browser by deleting unwanted files or data. Themes, extensions, download history, social features, plugin settings; DOM storage, search engines and a myriad of other additions in the browser that might be slowing it are thrown in the trash can. If you don't have any problems with removing all of these, do the following.
Type About:support in the address box of your browser where you type in the website's name. In the next page, click on Refresh Firefox, which can be found beneath the Give Firefox a tune up option.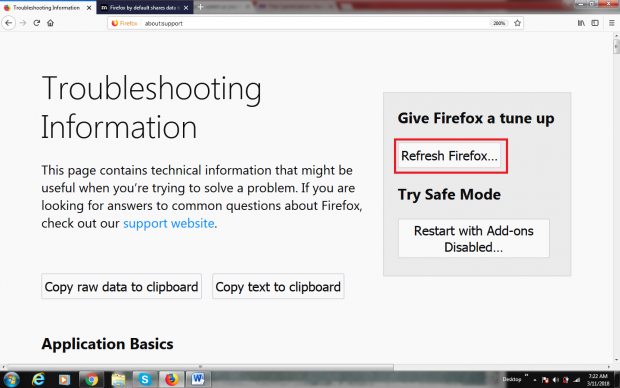 Tip 2: Clear History
Most of us only delete our browser history when we're hiding our suspicious activity *wink* from our parents. But, sometimes, it is an effective tip to speed up Firefox as well. All the web pages you've visited and all the cookies and cache that your browser has accumulated on these sites gravely affect the speed of your browser.
To clear your Firefox history, select horizontal lines on the top right of your browser and scroll down to options > privacy and security> clear your history. Then select Everything and clear now.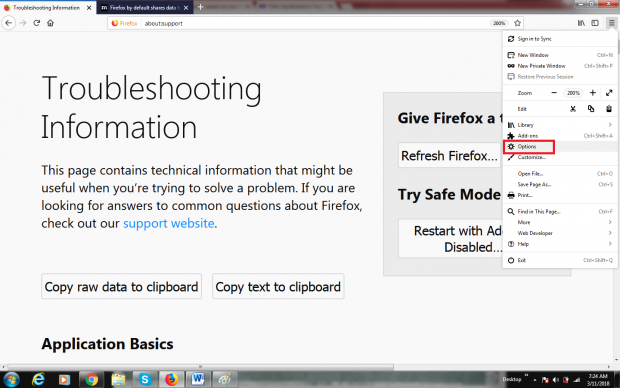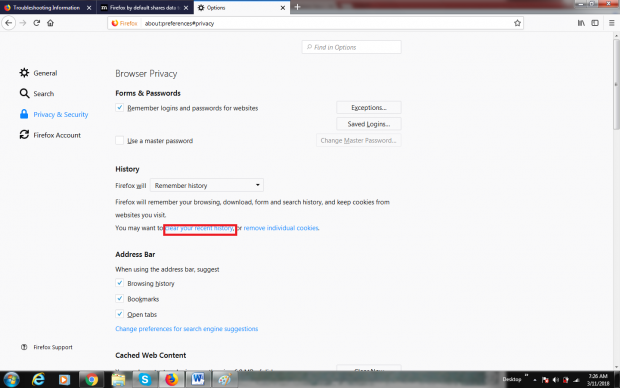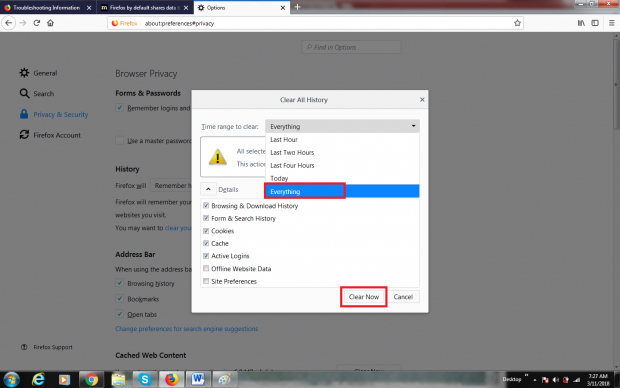 Tip 3: No Script Security Suite
The No script Addon is another great way to optimize Firefox. It shields you from a number of Javascript dangers, including meltdown, spectre XSS etc, permitting content to run from only those websites that you pose no harm to you.
You can get the No script addon from here: No script Addon for Firefox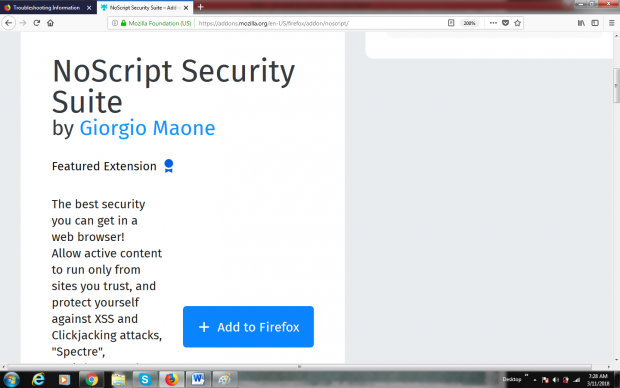 Tip 4: Pipelining Addon
Pipelining is a great way to pump energy to your Firefox browser. Normally, what happens, is that your browser sends a single request to a server and waits for a response. On the other hand, Pipelining reduces page loading times by sending-our multiple request to a server simultaneously.  However, keep in mind that Pipelining isn't for everyone. It has its risks and for many users, it hasn't deemed the required results. If you don't have advanced knowledge and are just a sophomore in the world of tech, we would recommend you to steer clear of this tip to speed up Firefox.
However, if you're confident about choosing pipelining, you can find the plugin here.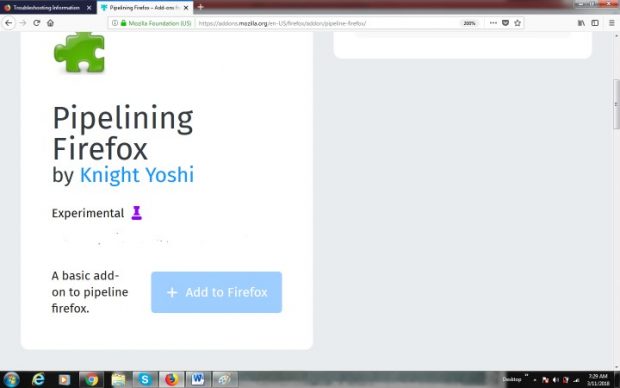 Tip 5: Disconnect Addon
Firefox has personally recommended the use of this addon. So, if you're not comfortable using the pipelining addon, you can try this one to get similar benefits. What Disconnect does is that it blocks concealed websites that collect your search analytics and browsing history. The makers of the addons have guaranteed that this addon will increase speeds by a massive 27%.
You can download Disconnect from here: Disconnect Addon for Firefox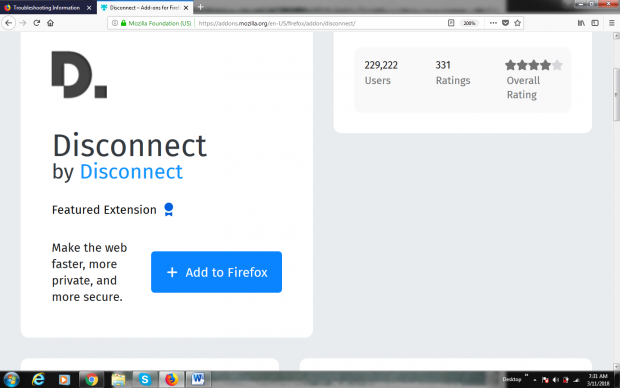 Frequently Asked Questions
None of these tips to speed up Firefox tweaked my browser? What do I do now?
Sometimes, the problem is a little bit complicated and requires scrutiny from a Mozilla expert. And where can you find these experts? Yes, on the Mozilla support forum. Head on over there at the earliest.
Will optimizing windows solve my problem?
For some users, this can resolve browser-related problems. You can choose from a many sotwares available on the web to boost the performance of your operating system, and in turn, cure the dilapidated condition of your browser.
I'm still not satisfied! What should I do now?
If none of these fixes work for you, don't fret. Mozilla has outlined numerous ways to speed up their browser. You can check these fixes out from here.
Here is a comprehensive article on "tips to speed up Firefox browser". I hope I haven't left anything out. If you have further questions, leave them in the comments section below.