My name is Beejay, And I am about to take you on a Gmail ride. Did you know that you can actually change Gmail profile Picture? Well, I bet $10 bucks you didn't know. Here's an article dedicated to teaching you how you can change Gmail profile picture. Just click on continue reading to see the full post.
Hey there, If you have been following my articles in the past days, You'd notice that I have been talking about Gmail. I love this platform so much and I thought to myself. What the heck! A lot of people use Gmail and don't know how to do certain things on Gmail like Remove Chat From Gmail, Change Gmail Background Theme, Add Social Media Icons To Gmail Signature and a bunch of other things. On our website, you will find a LOT of articles that'll teach you how to do certain things on Gmail.
Now, About Gmail Profile picture. A profile picture could be an image or symbol of some sort in JPG, PNG or any image format used for identification. You Gmail profile picture could be just about any image you want. There's no rule that says you must use your own image. or a cropped image of your face.
Why should you use a Gmail Profile picture?
You should use one for identification. When you Email someone they'll see your image and can recognize you in no time. A profile picture can be very useful in some situations.
Okay, guys, I wouldn't want to bore you with long talk. Time to show you all the steps you need to change Gmail profile picture.
How To Change Gmail Profile Picture
1. Open Gmail on your PC.
2. Click on the settings icon and then click on settings.
3. On the General tab, you'll see an option name "My Picture".
4. Click on select a picture.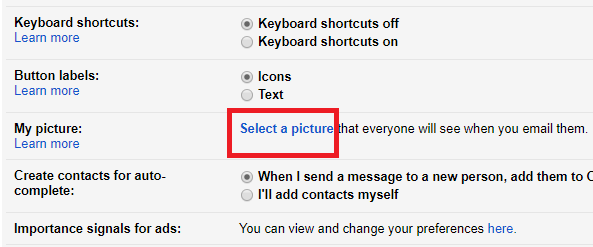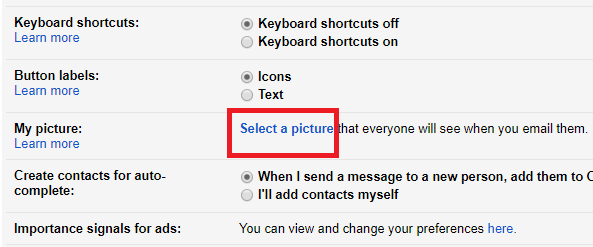 5. Click on Choose and select an image file from your PC.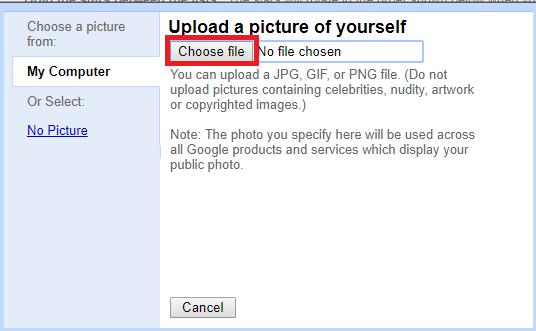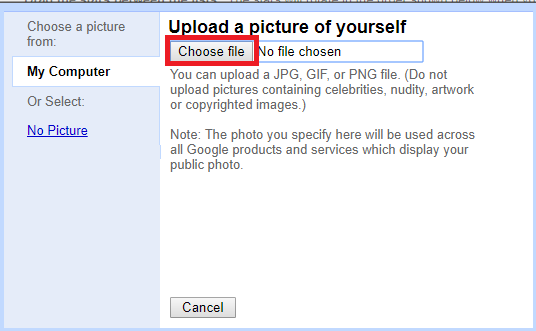 6. Select the portion of the photo you want to show and click on Apply changes.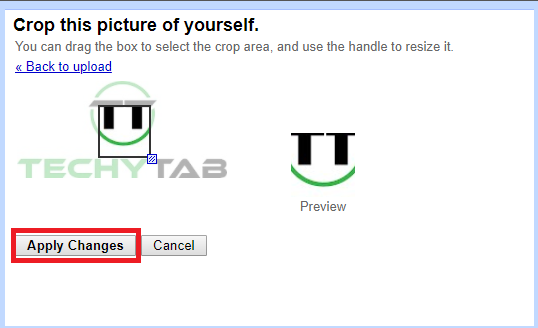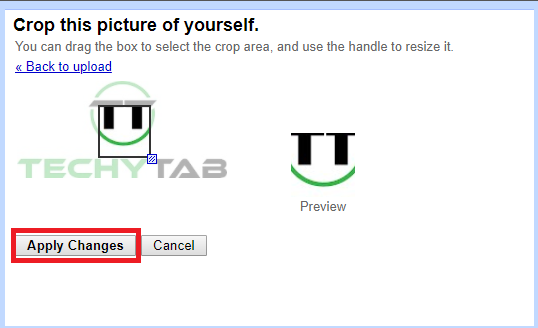 Not hard was it? The steps listed above are quite easy to comprehend and follow.
Like I earlier said, when you change your Gmail profile picture, everyone you send an email to will see the image.
And that brings us to the end of this article on how to change Gmail profile picture. Here at tech-recipes, your satisfaction is one of our top-most priority. I hope you are satisfied with this article and have enjoyed reading it. If for any reason you encounter any issues while trying to apply the steps listed, you can contact us via the comment section and a techie will assist you immediately.
Thanks for stopping by. I look forward to seeing you in the next article *wink*.
Here are some related articles that you may find interesting;
How To Send Big Files Over Gmail
How To Empty Gmail Trash | Easiest Method Ever
How To Change Gmail Password | Easy Steps
How to Use Gmail as a To-Do List Manager Using Google Tasks
How To Delete Gmail Account Permanently | Easy Method