By default, WhatsApp automatically download media files and saves them to your phone's internal or external storage. Though this is a good way for media files to seamlessly appear on your messages, this can be a nightmare for users who are running out of storage space. This article will teach you how to stop auto-downloading of media files on WhatsApp.
Are you tired of receiving photos sent in the group chats that don't interest you at all? Did the video files consume a lot of your mobile data allowance? If yes, this article is for you. WhatsApp Messenger allows auto-downloading of photos through WiFi and mobile data. While downloading audios, videos, and documents can only be done through Wifi by default, you can always change these settings according to your preference. Also, you can stop the auto-downloading of your media files to your storage. Keep reading to know more.
How to Stop Auto Download on WhatsApp
To stop auto-downloading of media files on WhatsApp, follow these steps:
1. You must have your Whatsapp Messenger app. Tap its icon on your home screen to open.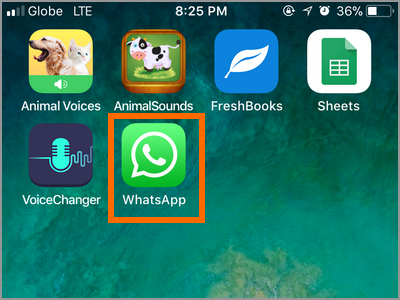 2. Go to your Settings page. Tap its icon that's located in the lower right corner of your screen.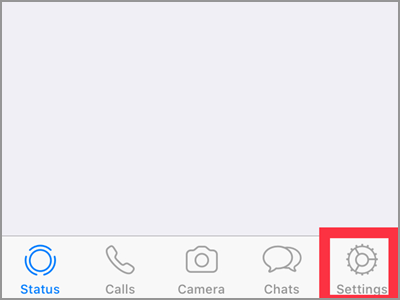 3. In your Settings screen, look for the Data and Storage Usage. Tap on the option to go to the next menu.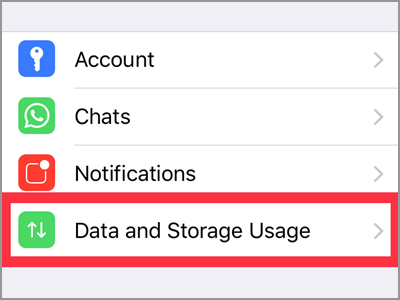 4. On the top part, you'll find the Media Auto-Download settings. The four types of media files will be seen under this menu. They are the Photos, Audio, Videos, and Documents. Tap the kind of media file you want to modify. Let's use the Photos for this article.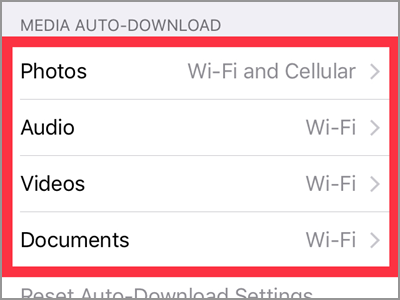 5. Each media files has three option on where to download files. You can choose from Never, Wifi, and the Wifi and Cellular. Select Wifi when you want your photos downloaded when connected to a Wifi network. While the Wifi and Cellular will allow auto-download to both internet connection. If you want to stop automatic downloads, tap the Never tab.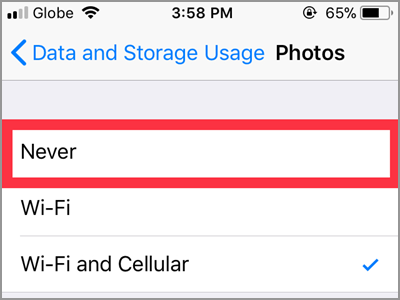 Frequently Asked Questions
Q: Is this method also applicable for Android users?
A: The above example used an IOS device. There's a minimal difference between IOS and Android. But, you can still use this as a guide for android phones. One of these is the options on when the app will automatically download received media files. You only have the choices between When using Mobile Data, When connected on Wifi, and When Roaming. Yes, you don't have the Never option and the use of both Wifi and mobile data connection. Furthermore, you might charge extra cost when you chose the When Roaming option.
Q: Why can I still play videos even I've already turned off the auto-download media files on my iPhone?
A: The Never option will just stop the automatic downloading of the videos sent to you. You can still receive and see it in your chat. Also, a video will play immediately after tapping its play button. And it will continue download in the background. Just try not to press the play button of the video you don't intend to watch.
Q: How can I download the media files I want to see?
A: It's very easy to download your media files. Just tap the files you want to access. And the Whatsapp Messenger will begin downloading the files. On Android devices, the photos will automatically be saved in the Gallery.
Q: Is there an option where I can also turn off the automatic downloading of voice messages?
A: As of now, voice messages will still be under auto-download. And there's no way to turn it off. Anyway, because of this, you'll have a better communication experience like what it said.
Let's avoid getting annoyed by unimportant messages coming to our Whatsapp chats. With this, you can also maximize the use of your mobile data allowances. Like any other app, it's recommended to download big files using a Wifi network especially if you have a limited cellular data allotment.
You just learned how to stop auto-downloading of media files on WhatsApp. If you have questions about any of the steps above, let us know in the comments section.