Google speech to text keyboard  has increased user convenience by leaps and bounds. And yes, it's effective. Many people still prefer tapping their fingers on their Keyboards to send a text, because they doubt the efficiency of voice Keyboards. Well, let me assure you, talking to your keyboard really works. All you have to do is speak directly and clearly into the microphone, so that it can understand what you're saying. If you mumble or have loud music playing in the background, of course it's going to misinterpret your words. The best part about the Keyboard is that the microphone lets you know which words it is picking up by flashing on the screen.
Android's default voice typing keyboard can integrate numerous languages, from Urdu to different variations of Mandarin. But, before you proceed to add a language, you must ensure that the Keyboard is itself installed. In this article, I'll teach you how to do that. So, let's begin.
Step-By-Step: Change the Language of Google Speech to Text Keyboard
1.  Open The Settings App.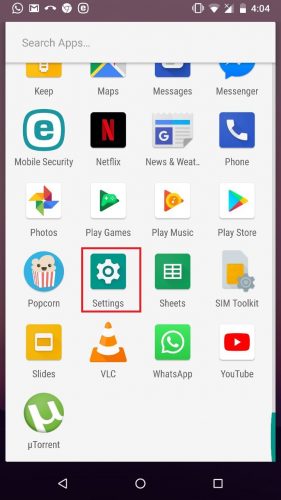 2.  Open Language and Input.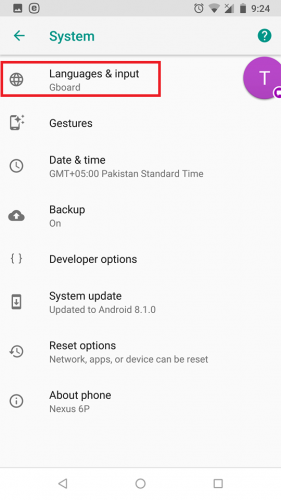 3.  Tap Virtual Keyboard, and then select Google Voice typing Keyboard.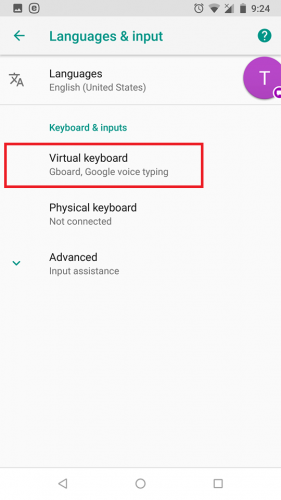 4.  Click on default language and select the language you wish to speak in.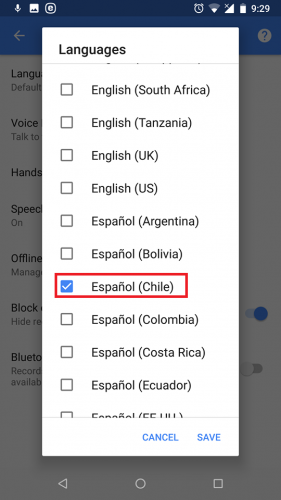 5.  Now go to your messaging app and tap the Microphone Icon.
6.  The languages that you selected in Step no. 4 will appear here. select the language you wish to speak in.
That's all you have to do! It's simple and hassle free!
Features of Google's Voice Typing Keyboard
You can  add punctuation, using the Goggle's Android voice typing keyboard. How does it work? Well, you have to verbally point out the punctuation marks before words to add them. For example, " John comma Jack and Emily are sorry." So, the keyboard will detect the comma before Jack and add it in.
If you're a grammar Nazi, then you'll have to manually edit text to assure it's grammatically correct. For example, the keyboard will not capitalize letters for you. You'll have to do them on your won by selecting the Edit Text option.
One more caveat is that you'll require an ubiquitous Internet connection for the diction to work.
Also, inappropriate words are automatically censored. For example, if you say a word, such as Shit, it will be dictated as S****, with the asterisks. Google's Voice typing Keyboard censors a lot of words, but apparently the words crap and damn fall in the appropriate category.
So, that's all there is to know about the Voice Typing Keyboard. I still prefer texting because it's how I've been built. However, I would recommend the keyboard for people who can't type at lightning fast speeds.
Frequently Asked Questions
Will Google Speech to Text Keyboard instantly recognize a foreign language?
Yes, it doesn't need time to condition itself to new languages. If it supports a language, you can start speaking in it and it will convert your words into text.
Caution: Sometimes, the Keyboard doesn't work properly. So, be wary if you're sending a text to your boss or your wife. You don't want to send something that puts your career or your marriage in harm's way. Make sure you double-check and edit where necessary before sending important messages.