One of WhatsApp forte is its security and privacy features. WhatsApp chat messages are one of the most secure in the world with each chat message having an end-to-end encryption. Here's how to check end-to-end encryption code of WhatsApp chats.
One of the most issues concerned about a messaging app is the privacy of users in every chat. It includes the text, calls, voice, video messages, and everything inside a conversation. We can't avoid thinking who else can see the exchange of messages we have. However, with WhatsApp's end-to-end encryption feature, your conversations remain safe, secure, and private You do not have to worry that someone, somewhere, is snooping on your chat messages. You can check the encryption you have in every chat message. This article will teach you how to check end-to-end encryption code of WhatsApp chats.
WhatsApp: Check a Chat Message's End-to-End Encryption
To check the end-to-end encryption code of WhatsApp chats, follow these:
1. On your Home screen, launch your Whatsapp app by tapping its icon.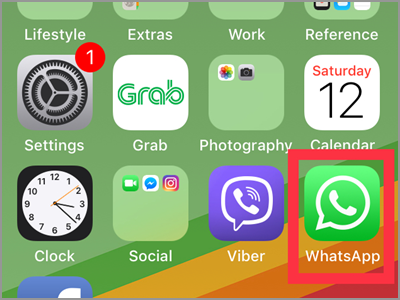 2. Go to your Chats page. It has a two overlapping bubble speech icon found below your screen.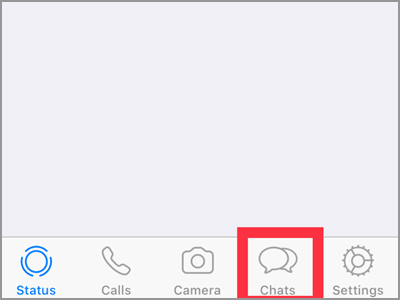 3. Look for the conversation you want to check the end-to-end encryption. Then slide to the left to open the menu.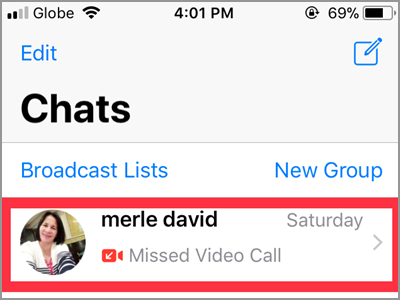 4. Tap on the More option. It's a three dotted icon.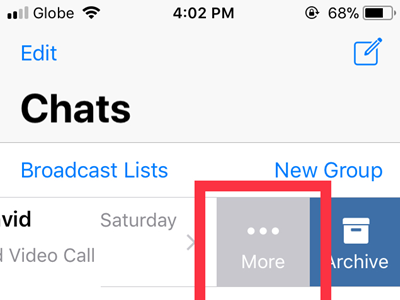 5. A window menu will appear. You have six options to choose from. Tap the Contact Info.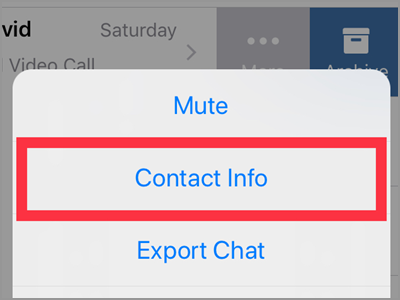 6. Whatsapp will not only give you the details about the person in your chat. It will also provide you the encryption code entails in your conversation. Scroll down and look for the Encryption tab.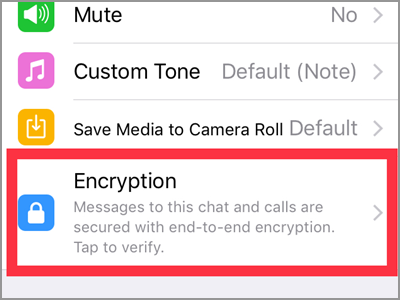 7. A QR code will be displayed. By scanning this code, you can check whether your chats or calls are end-to-end encrypted. Also, 60-digit numbers will be found just below the QR Code. Send and compare these numbers to the other person in your chat.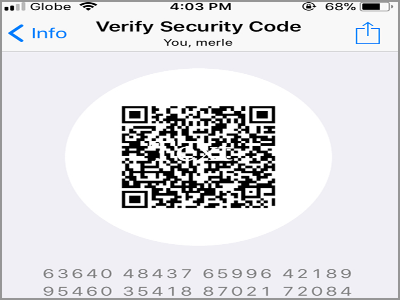 Frequently Asked Questions
Q: How does end-to-end encryption works?
A: The end-to-end encryption plays as a secret passage between you and your recipients. Messages you are encrypted by a unique code which can only be opened by both the sender and receiver. As the Whatsapp describes it, every message you sent are locked and only the recipient holds the key. With this, you can be sure that your conversation is only visible and readable to you and to the person in the chat. Not even the app can read your messages.
Q: How can I be sure that no one intercepts in our chats?
A: If you're with the other person on the chat, one of you can scan the QR code. A check mark will be displayed if the QR code matches. It signifies that your chat is encrypted. While the sixty digits code can be sent and compared by your receiver. Always remember that you have different codes in every chat.
Q: What if the codes do not match. Does it mean it's not secure anymore? What can I do?
A: The verification of codes is used to confirm the end-to-end encryption. However, unmatch codes don't necessarily mean unsecured chats. There are many possible reasons why the security codes didn't match. One of these is scanning the wrong contact's QR code. Make sure that you got the right person's code. Also, Whatsapp user that changed a phone number changes the encryption. If you enable the Show Security Notifications, you should notify about this. And lastly, if you chose to match the sixty digits code, we recommend to write it down to ensure their accuracy.
Q: Do I need to enable this end-to-end encryption?
A: The Whatsapp Messenger made the end-to-end encryption to be part of the service they provide. Thus, this feature is automatically included if you installed the app. And there's no such option to enable or disable it.
You're not obliged to do the verification of the security code in your chats. On the other hand, it's better to be safe than sorry. At the end of the day, security lies on our hands.
You just learned how to check the end-to-end encryption code of WhatsApp chats. If you have questions about any of the steps above, let us know in the comments section.