The hotspot feature on your phone is a convenient way to let other devices such as your laptop or tablet share your 3G connection to access the Internet. When you use your phone as a hotspot, especially in public places, you probably only want the devices that you allow to be able to use the connection. While a password can be used to prevent unauthorized access, it can still be cracked. A better solution is to have a list of known devices which exclusively have permission to use the hotspot. Here is how to do it on a Samsung smartphone.
1. Open the app drawer, and launch the Settings app.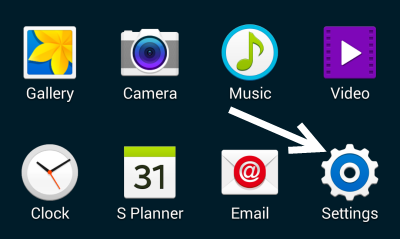 2. In the Settings app, scroll down to the Network Connections option, and then choose the Tethering and Mobile hotspot option.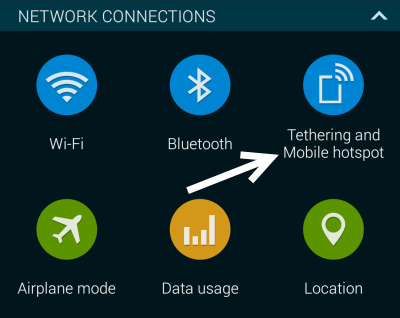 3. Next, tap the Mobile Hotspot option at the top of the list. This option should be turned off by default.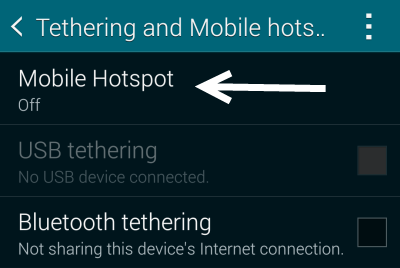 4. By default, the hotspot configuration is set to allow all devices to connect, which is not what we want. In order to limit access to the connection, tap on the hotspot name, and choose Allowed devices only. After you do that, turn the hotspot on using the slider near the overflow menu.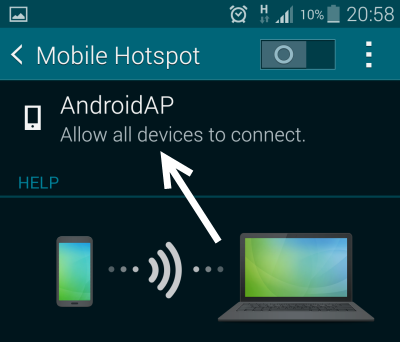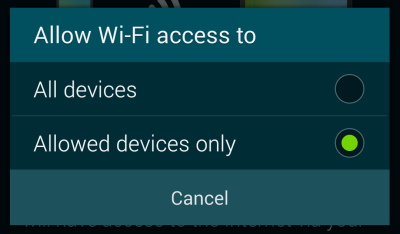 5. When the Mobile Hotspot feature is in use, wait for the desired device to connect to the hotspot, and note the device's name and its MAC address under the Connected Device section. We will use this information later to add the device to the permitted list.
6. Tap the overflow icon, and choose the Allowed devices option.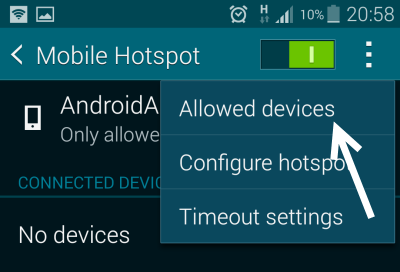 7. Tap the plus button to add a new device to the allowed devices list.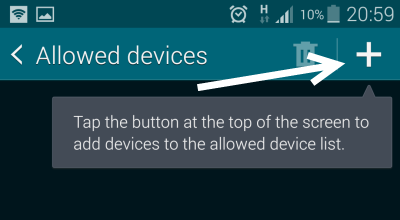 8. In the popup window, type the device's name and its corresponding MAC address, and then tap OK to save.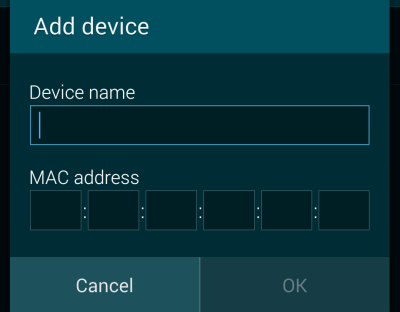 9. Once the device is added, you can rest assured that no other devices will be able to connect to the hotspot even with the correct password.