Instagram has always been known for its wide range of filters, but the service also lets users add more pizzazz to their photos by using stickers, emoji, and doodles. By following the steps in this tutorial, you can easily add these elements to your Instagram photos. Continue reading to find out how.
Adding stickers and emoji is only possible with Instagram stories. Photos captured using the regular Instagram camera cannot use any stickers or emoji.
As of this writing, the stories feature has only been made available in some recent versions. Therefore, make sure that you are using the latest Instagram version to enjoy this feature. You can check and download the latest version in the App Store.
This guide works on both Android and iOS systems.
How to add stickers or emoji to Instagram stories:
1. Open the Instagram app on your phone.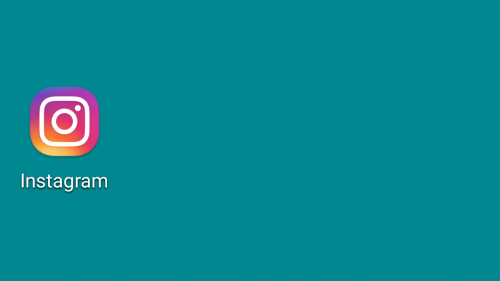 2.Once your timeline is loaded, swipe right to access the camera, and create a story by either tapping the capture button or holding it to record a video.
3. Once a photo is captured, tap the sticker icon at the top of the screen.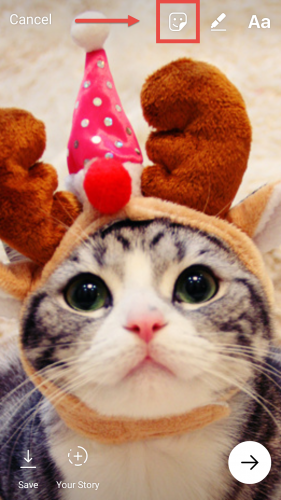 4. A small panel containing colorful stickers will slide up from the bottom of the screen. Simply tap the desired stickers to add them to the picture. Depending on the time you create a story, you may see relevant stickers that match the occasion. Otherwise, you will see regular emoji.
Besides stickers and emoji, you can also doodle or add text to the picture by tapping on either the pencil or the Aa icon next to the sticker icon.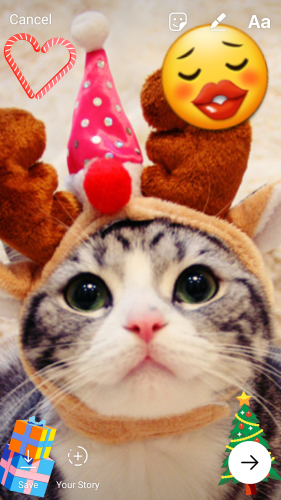 5.Added stickers or emoji can be enlarged using two fingers, moved into different a location on screen or deleted by dragging them to the trash can at the bottom of the screen. For stickers, you can tap on them to change it to a different version.