In my opinion the iPad is the most beautiful digital photo frame thus far. Whether you are using it as an alarm clock, as a digital picture frame, for viewing movies, or for watching continuous realtime data, having the iPad mounted can very useful and attractive. Is the Pad Bracket a good solution?

I frequently use my iPad to view movies and to view realtime traffic data about tech-recipes. Previously, I would just prop it up beside my desk on its flip case. I finally got tired of it taking up valuable desk real estate and thus purchased this bracket mount.
Several iPad mounting systems exist. Some require special iPad cases or odd installation. ClayWare's Pad Bracket is a simple two screw installation and requires no iPad case.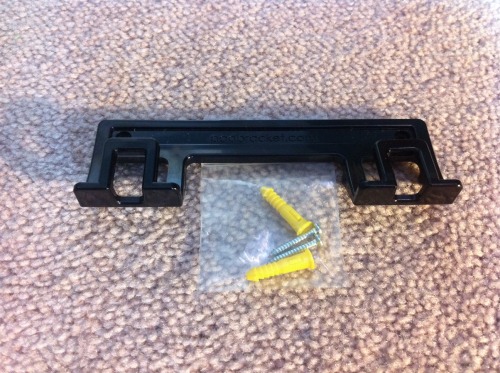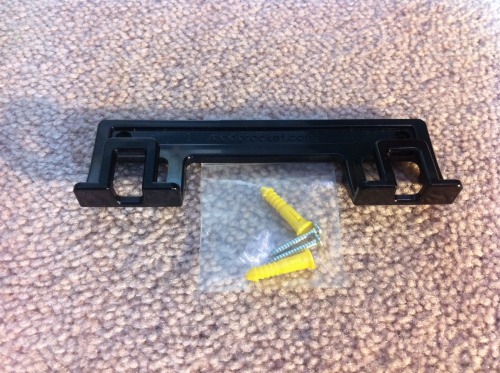 Included with the bracket are typical drywall installation materials. If you need to mount on a stud through the drywall, you will need slightly longer screws than the ones included. Where I wanted to mount, I used one of the included screws and one slightly longer wood screw. Using a simple level to draw a straight line, mounting should be relatively easy.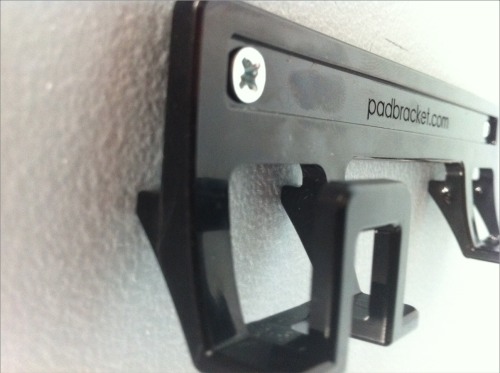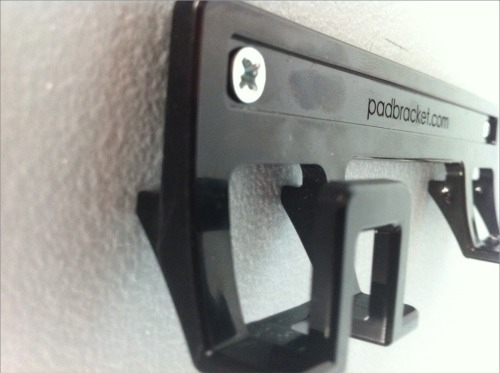 Any caseless iPad will slip easily into the mounted bracket in either portrait or landscape position. I could not find a case that was thin enough to work in the bracket. If you don't might using your iPad sans case, this is a good bracket for you. I have my iPad beside my desk showing tech-recipes realtime web stats.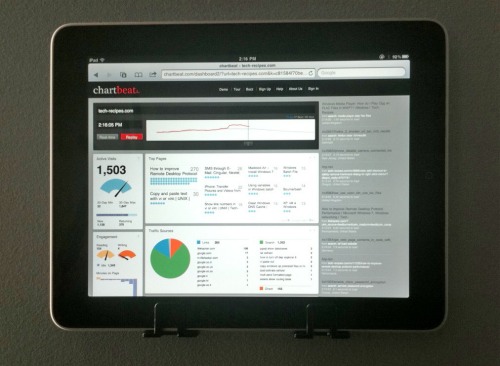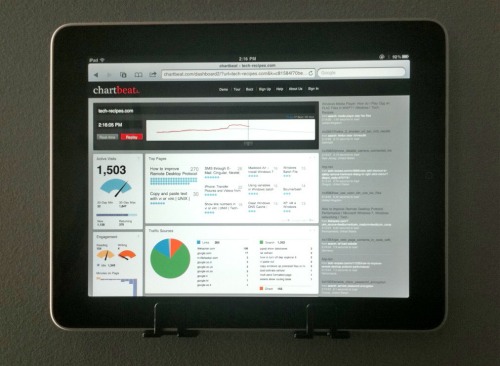 The iPad really just sits in the bracket. It is secure but does not in any way snap in. Hitting it from one of the corners could easily displace the iPad from the bracket. This is ideal in most mounting conditions as it allows for painless insertion and removal from the mount. However, do not mount this in a place where it could easily get bumped or you may be looking at a damaged iPad.
One other minor thing, any bracket actually in use is not quite as pretty as the pictures. In a practical sense, if you have the iPad mounted you are probably going to be charging it. Much like a flat screen TV, if you have cords showing, you are going to lose some of the beauty.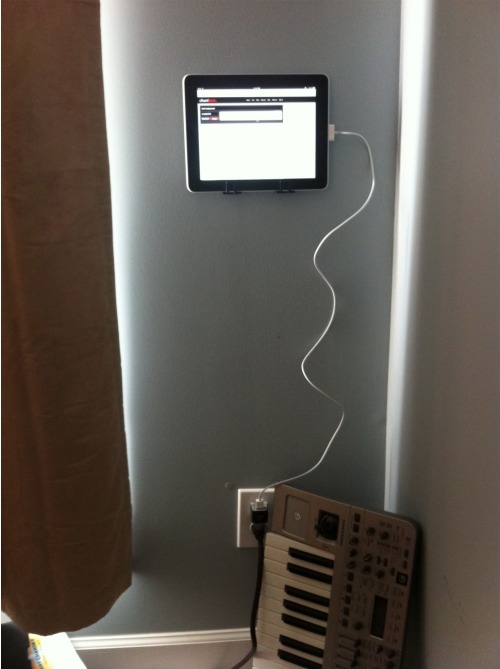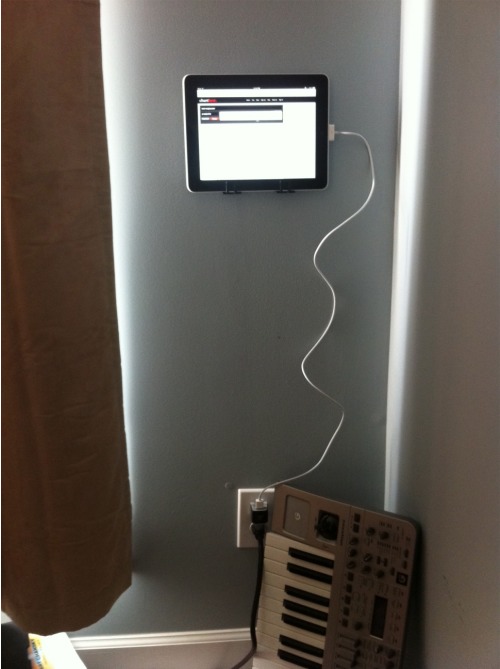 If you can mount a picture frame on your wall, you can mount this bracket. I love it as it is exactly what I needed. The Pad Bracket is not for you do not want to remove your case or if you need the device completely locked to the wall in a more permanent fashion.
This is an independent review. As always we never receive compensation for our opinions.