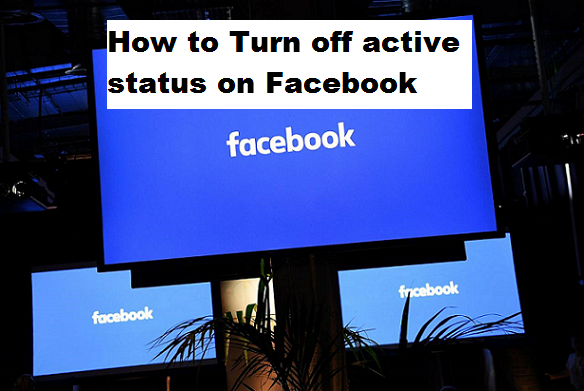 Have you built your friend/fan base to an extent where you do not always want to be seen active on Facebook? probably because you may not be able to give attention adequately to your fans/friends or you can not probably respond to chats as it were. Well, that should not be a problem anymore because I am going to show you how to turn off active status on Facebook.
Facebook has over the years improved its services and increased its swift and useful features, for this reasons it's difficult to stay away from Facebook, who wants to be left out of trending feeds, online social get together and an opportunity to reconnect with friends and family? I don't think anyone wants to really be offline Facebook, I will shortly show you how to turn off active status on Facebook.
We all have encountered that moment where all we want to do is just stay quiet and explore Facebook without anyone noticing you, somehow, we may have tried to keep mute to messages and status updates, but it really doesn't work because your status will be active and anyone or everyone can see that, trust me you'll surely get pokes and messages whilst your status appears act
Facebook help center describes active status as visibility dotted icon that shows your friends and contacts when you're active or recently active on Facebook or Messenger. You'll also see when your friends and contacts are active or recently active. Your friends and contacts will see this dot or recently active time next to your profile picture and in other places on Facebook and Messenger. Anything can keep you active on Facebook, either you are looking at a feed, stalking someone, replying to a comment, or doing business transactions.
Facebook has provided a feature that can help you turn off your active visibility so that you can only converse with the people you chose to without fear of being seen as active.
I am certain you would love to explore and you must be yearning to know how. It's easy, just read and follow the steps carefully
How to turn off active status on Facebook
1. Log in your facebook account via a browser.
2. Click the gear menu at the bottom right on the chat sidebar.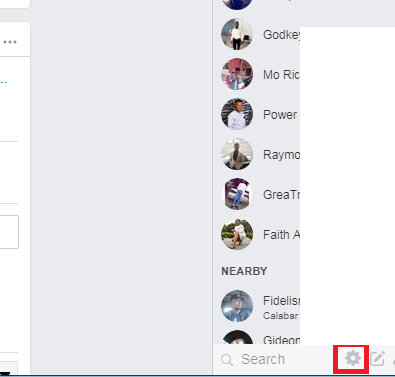 3. Click Off Turn off Active Status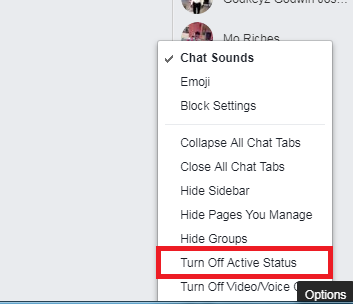 4. Chose your preferred option and finally click okay.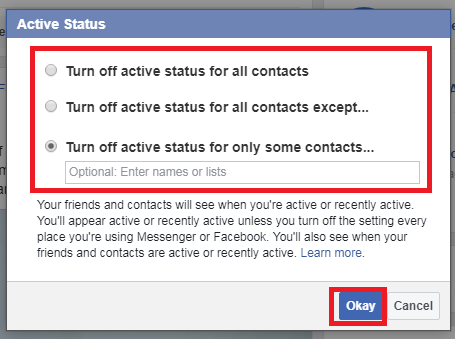 In step 4 you can either choose
| | |
| --- | --- |
| | Turn off active status for all contacts |
| | |
| --- | --- |
| | Turn off active status for all contacts except… |
| | |
| | |
| --- | --- |
| | Turn off active status for only some contacts… |
The steps are very easy. The interesting part of it all is the fact that you chose the contacts you want to see your active status.
NOTE: When you turn Active status off, you'll still appear active or recently active from any other places (devices) where you're using Facebook or Messenger unless you turn off Active status in those places, too.
Frequently asked Question and Answers
Q: Can I turn on active status after I turn it off?
A: Yes, just follow the same steps and turn it on.
Q: Does this feature work on only messenger?
A: No, it works on Facebook as a whole.