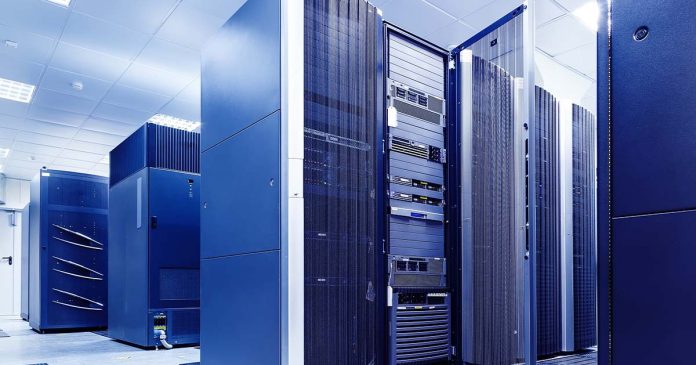 When you outgrow virtual private server (VPS) or shared hosting, then it is time to look into cheap dedicated server hosting. This is usually a good sign that your business is thriving, given your traffic is increasing and your online presence is growing. A dedicated server host offers your own resources. This allows you to escape bandwidth limits or issues that come with shared servers like spam. This means more freedom and flexibility, especially with customized hardware.
The added power and speed that comes with dedicated hosting might sound expensive. This isn't always the case, and providers often offer affordable plans. This means dedicated hosting is accessible to businesses of all sizes. When looking at the best hosts, we consider features as well as server plans. Providers listed here offer the best value for money, especially when it comes to balancing cost with performance and quality.
What is a dedicated server?
Dedicated hosting means having access to your own server, which gives you greater control. A dedicated server means clients have administrative access without restrictions. This allows you to customize and configure your server depending on unique needs. Tons of great hosting providers offer dedicated servers and tailor their features to your specific type of business.
A key component of dedicated server hosting is autonomous rack mount hardware. This hardware is in a datacentre and means only one client has access to the hardware. For shared hosting, hundreds or thousands of clients have access to the same hardware. Another point to consider is whether to rely on managed or unmanaged services. The choice depends solely on your technical expertise and experience, as well as budget.
Our Favourite dedicated server providers
1. Hostwinds
Hostwinds is a cheap dedicated server hosting provider with lots of resources. You will get four CPU cores, 1TB HDD, 10TB bandwidth, 8GB RAM and eight IPs at affordable prices. Hostwinds also offers configurable servers with uptime and one-hour hardware replacement guarantees.




With a choice between Windows or Linux, servers are hosted at SAS Type II and Tier 4 datacentres in various parts of the world. Servers run in a fully managed environment with nightly backups. There are also options for different operating systems and the ability to purchase dedicated IP addresses for multi-domain publishers.


Choice between Windows or Linux

One-hour hardware replacement
2. Bluehost
One of the most popular web hosting providers, Bluehost hosts more than two million websites from around the globe. That is mainly because of what this cheap dedicated server hosting provider offers.


Perks include a 30-day money-back guarantee, discounts for the first term and simple one-click WordPress installation. Pricing for this reliable hosting provider is well balanced without compromising flexibility for clients.


There is also expert customer support with a dedicated team, which is available 24/7. Modern hardware is built and maintained by Bluehost itself, and a minimum of four CPU cores are offered per server.


Unlimited bandwidth and storage

In-house, state-of-the-art hardware

Simple WordPress installation
New List Item
3. A2 Hosting
A2 Hosting offers scalable cheap dedicated server hosting with up to eight CPU cores, up to 16GB RAM, root access and three server management options. There is also free redundant SSD storage. With a 360ms load time, this provider has some of the fastest load time for pages. Highly configurable solutions also give clients the ability to add CPU cores for advanced performance.


Servers are based in four datacentres in Europe, the United States and Asia and provide environmentally friendly hosting. Clients can also transfer sites at no cost. Other perks include an anytime money-back guarantee. Strong customer support is available at anytime by chat, email or phone.

4. IONOS by 1&1
If you are looking for a cheap dedicated server hosting provider, IONOS by 1&1 offered the lowest prices. With good speed and uptime performance that are comparable to higher priced competitors, resources remain top notch with 240GB of SSD RAID 1 storage and 8 CPU Core processing.




Other perks include free malware scanning and domain name. Hosting packages range from shared solutions and WordPress hosting to dedicated servers. Things to look out for include increased prices after the first year and email limits with some server management tiers.


Excellent value for money
5. Interserver
Interserver is a top option for anyone looking for an affordable dedicated server. Every kind of customer – from small businesses to ecommerce giants – enjoy a diverse range of options, which are also priced for different budgets. Another unique perk is the absence of rate increases and contracts. Once a customer signs up, the price is locked.


Interserver offers up to 24 cores and 100TB bandwidth, and it is compatible with 12 operating systems. You can pick from Intel Xeon and AMD Ryzen or EPYC servers, and the control panel includes Webuzo. Customized configurations, built and maintained by the company are sure to fit every need.


Locked price, even with renewals
6. Liquid Web
Liquid Web's managed dedicated service benefits from five top-notch, state-of-the-art datacentres based in Europe and the United States. These facilities are owned and operated by the company, which offers customized solutions that deliver enhanced security and performance.


Liquid Web offers both Linux and Windows servers. Plans start off with 1TB in HDD storage, 250GB backup capacity and Proactive Sonar Monitoring and ServerSecure. Liquid Web also offers network and power uptime guarantees as well as automatic migrations and back-ups. Plus, this dedicated hosting provider delivers good speed, security and scalability.

7. DreamHost
DreamHost offers a high level of customisation and premium hosting with its plans. Essential features include 4GB RAM, 1TB HDD and a 4 Core, 8 Thread processor. Plus, there is RAID-1 storage and DDoS protection. Dedicated server plans include MySQL, Ruby, Node.js, PHP and other extensions – all pre-installed and ready to use.


One of the best aspects of DreamHost is its top-quality support, and it has made develop support a priority. The result is strong reviews from customers. All these features make the relatively expensive plans compared to other cheap dedicated server hosting solutions worth it, making them one of the best dedicated and fully managed hosts.


Excellent customer support
8. InMotion Hosting
While not the cheapest option, InMotion delivers several extras that make the investment worthwhile including 16GB RAM. Other perks include free IPs and SSDs as well as one-one-one time with a server administrator and managed datacentre services.


Fast and reliable, InMotion also offers dedicated hosting using market-leading hardware with Smart Routing technology and security upgrade options. It also leverages a Tier 1 network with redundant bandwidth. Access to cPanel helps users manage unlimited domains. The service is ideal for small- and large-scale operations.


Five free and dedicated IPs


Free cPanel and SSL certificate for every domain

9. HostGator
One of the largest hosts, HostGator offers cheap dedicated server hosting for Linux and Windows servers with up to 8 CPU cores and up to 30GB RAM. Clients can pick from HDD or SSD and get unlimited bandwidth. It delivers a mix of quality web hosting, competitive prices, and top performance while specialising in shared hosting services. Clients can choose from semi or fully managed solutions that benefit from a fully redundant network and datacentre.


State-of-the-art hardware includes Xeon Quad-core processors. Since HostGator focuses on shared hosting, server rental options are relatively limited. Customer support is also lacking according to online reviews, including Trustpilot. Still, the provider delivers exceptional control for dedicated servers.


Dedicated IPs and server DDoS protection


Fully redundant network and datacentre


Choice of managed or semi-managed plans

10. GoDaddy
GoDaddy allows clients to access on-demand, dedicated resources in minutes. Launched in 1997, it is one of the largest domain registration services and a pioneer in server hosting. This cheap dedicated server hosting provider offers top performance and security with RAID 1 disk mirroring. Discounts are offered for the first time, making this solution even more attractive.


Intuitive and easy user control is possible with cPanel and Plesk, and servers are available for Linux or Windows. There is also a choice of operating systems, storage, processing power and hardware for fully customisable solutions. Base configurations include four CPU cores, 32GB RAM, 8TB HDD storage and unmetered bandwidth.


Root access, cPanel or Plesk admin control


Choice of semi or fully managed plans

10. Namecheap
As the name suggests, affordability is at the heart of Namecheap. This cheap dedicated server hosting service provides clients with flexibility and control at a low price. There is a choice of bare-metal servers with CPU, RAM and storage solutions that meet different needs. The base configuration features four CPU cores, 16GB RAM, 480GB SSD storage and 100TB bandwidth.


Debian, Ubuntu and CentOS options are available with this host. Although this option offers fast page speeds, uptime performance is lower than other cheap dedicated server hosting solutions on this list.


Free domain and migration

Why do I need a dedicated server?
A dedicated server is a great tool for a business looking to grow and increase traffic on their website or mobile app. This solution is ideal if you are looking for more flexibility, security and control. Since it is physically separated from other users, a dedicated server provides a higher degree of privacy and security. You can also set it up as you want it with the operating system of your choice. This type of server also provides more customization options and security than a shared or VPS server. You also get higher performance since dedicated servers typically start with higher RAM.
A cheap dedicated server hosting service offers various plans and options that meet the needs of different businesses. Even with an affordable plan, dedicated servers are still more expensive when compared to other hosting solutions like shared servers. When choosing a plan, consider your needs against the resources and featured offered.
Pros and cons of dedicated hosting?
The good
Dedicated server hosting means you avoid competing for resources. With a dedicated server and operating system, only you have access to the hardware. This offers improved performance and faster applications compared to shared or cloud servers. A dedicated server is also cost-effective. With cheap dedicated server hosting, you benefit from better value for money over the long term since you have more resources. You can also customize hardware to meet your business requirements. Other benefits include better security since the server is yours and not shared, reducing the risk of infiltration or interception.
The not so good
While a dedicated server offers a lot of benefits, it remains the most expensive type of hosting solution. Dedicated servers can also be difficult to understand and manage for someone who has no experience using servers. While hosts provide support, it is ultimately the client's responsibility to ensure servers are secure. This is where a fully managed plan with a cheap dedicated server hosting provider might help with addressing any gaps when it comes to experience or expertise.
Managed vs unmanaged?
Unmanaged servers are ideal for clients that have the experience and expertise to manage their own dedicated server. With an unmanaged dedicated server, you are responsible for maintaining the hardware and the network connection. You are also responsible for security, including installing security updates. Basically, you are responsible for managing all aspects of the server yourself.
Maintaining a server is a 24/7 job. With a managed server, the host provides dedicated services to its clients. The company will take care of all aspects – maintenance, updates, backup, etc. This allows you to focus more on monitoring and administration rather than maintaining your server.
The most important features of a dedicated server?
Important features of a dedicated server include:
Hardware choices, such as the number of CPU cores, RAM sizes, storage capacity and bandwidth as well as CPU and RAM types
Scalability, particularly the ability to increase capacity and performance as business needs evolve
Security, including easy upgrades and the ability to install software like firewalls and anti-malware
Server configuration, including administrative access that offers full control to install and configure software
Control panel options, such as cPanel and Plesk that are flexible and easy to use
Operating system choices, including Linux or Windows
High availability, including excellent uptimes that are backed by a guarantee
Technical support
When choosing a cheap dedicated server hosting solution, consider these features and what the provider offers you. A good provider will offer, for example, expert support 24/7 to help you with any issues. They will also offer diverse choices when it comes to resources, including hardware and operating system options that meet your business requirements.
What are the different types of hosting?
Shared
Shared hosting is an affordable way to host a website. It means several clients share the same resources, so customisation is typically limited. Security, performance and reliability is often limited – especially for high-traffic sites.
Cloud
Cloud hosting grants you dedicated resources on a network of computers, or 'the cloud'. Resources are not shared, so performance and reliability are improved. Cloud hosting also makes it easy to scale up or down as needs change. Examples include Amazon Web Services (AWS) and Google Cloud Platform.
VPS
VPS Hosting is similar to cloud hosting. The big difference is that your site is hosted in a physical server rather than 'the cloud'. Unlike shared hosting, resources are your own. However, the server is still shared. One downside is that it does not offer the same flexibility to scale up or down when compared to cloud hosting.
| | | | | |
| --- | --- | --- | --- | --- |
| | | | | |
| | | Higher than shared hosting but still affordable | | Due to the "pay as you go" model |
| | | | | |
| | | Sharing the physical server only | | |
| | | | A variety of providers with different offers | |
| | | | | |
| | | | | |
An honourable mention
Colocation hosting, where you own the hardware. Large businesses usually prefer this type. With this option, you need to rent space in a datacentre where a professional team will power and maintain your server.
Final verdict
When considering a dedicated hosting plan, pay attention to the features or resources you receive. Additional cores mean the server runs faster and can handle bigger tasks, while the amount of RAM impacts a server's efficiency and loading speed. Storage will also depend on your individual needs, and dedicated hosts will usually offer HDD or SSD. HDD or hard disk drive is more affordable, while solid state drive or SDD is more reliable and faster. If you have a lot of traffic, then bandwidth is another important consideration.
Price is important when picking a dedicated hosting plan. At the same time, the solution you choose should not fall short of your needs. Consider the features and your needs looking at various provides. Ultimately, the best provider offers you the resources you need while still offering an affordable plan.
---
FAQ