What was once Master Chief's sexy little artificial intelligence program that was helping his throughout the Halo franchise is today's companion for anyone using a Windows 10 computer or Windows phone. Microsoft released the Windows 10 operating system preloaded with their own version of a voice assistant.

Unlike some voice assistants that you can use only for search related purposes, Cortana is capable of listening and executing more complex commands. Due to Cortana's integration within Windows 10, she can set reminders for you to go somewhere or do something which will automatically add the reminder in Windows's calendar application. Also, Cortana will be able to search through your documents on your local storage or cloud drive based on specific parameters that you set, for example to list all documents from last week or all pictures from last month. Another nifty feature that Cortana has is a Shazam-life option (the application for identifying songs) where you basically need to play part of a song and she will be able to identify it. If you are a frequent traveler, you will be able to keep track of your flights just by dictating or typing in the flight number. Due to Cortana's ability to search the internet and utilize the results, such as showing you the weather, giving you would facts, currency converter or if you are looking for some fun, you can ask her to tell you a joke or sing you a song.
One of the biggest annoyances when using Cortana is the lack of flexibility. Since she is powered by Bing, which is Microsoft's search engine and a lot of people still prefer to use Google so the search results that you get when searching with Cortana's help will be displayed on Microsoft's Edge browser through the Bing search engine. This is a deal breaker for most users which is the reason why Cortana isn't used very much.
Luckily, a developer from Norway, Daniel Aleksandersen, creates an application that basically bypasses the Edge browser and enables you to do searches through Cortana that will be displayed on your default browser. For this tutorial we intended to have the search results from Cortana shown in Google Chrome with the search results from Google's browser.
1.Download the latest version of the application from GitHub
2.Locate the downloaded installation file and run it. Note: Windows will prompt you if you are sure that you want to install the application. Click "Yes"
3.When the installation window opens, click "Install" on the bottom right corner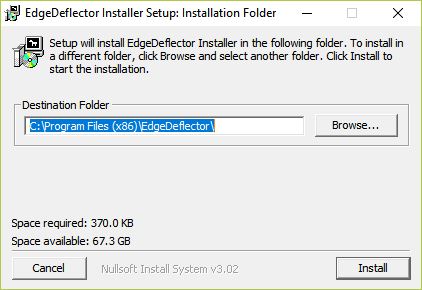 4.When the installation is completed, a new tab will open on your browser and you will also be prompted to to select which application to use by default
5.Select "EdgeDeflector" and click "OK"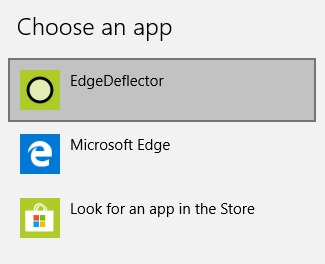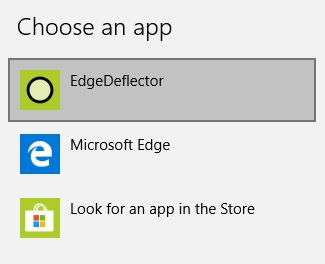 If you completed all 5 steps the next time that you search for something through Cortana the search results will be opened on your default browser through Bing. Next, you will need to bypass Bing and get the results shown through Google. To achieve that you will need to install the Chrometana extension on your Chrome browser
1.Navigate to the Chrometana extension on the chrome store
2.On the top right corner click on "Add to Chrome". Note: in order to be able to install the extension you will need to be logged in with your Google account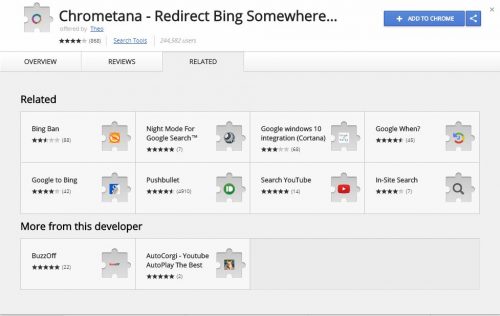 3.Click on "Add extension"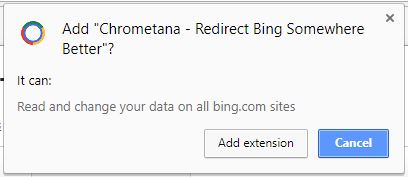 4.The settings tab will open where you will need to select the preferred search engine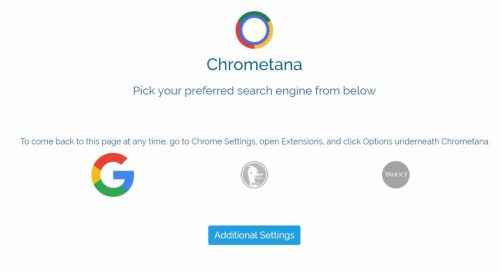 Once you complete these steps you will have everything prepared to use Cortana to search on the internet and have the results displayed on your default browser through your preferred search engine.
Frequently Asked Questions and Answers
Q: Will this disable Edge?
A: No, this application only bypassed Edge when you are searching for something using Cortana.
Q: I am using Mozila Firefox, will I be able to bypass Edge?
A: Yes, but in order to utilize the application to open the search results with Firefox you will need to have it set as a default browser. On the Mozila marketplace there is a similar extension as Chrometana that you can use to avoid searching with Bing
Q: Is Google better than Bing?
A: both have some advantages and disadvantages. Also, some people use Google others use Bing. Overall it all comes down to your personal preference.