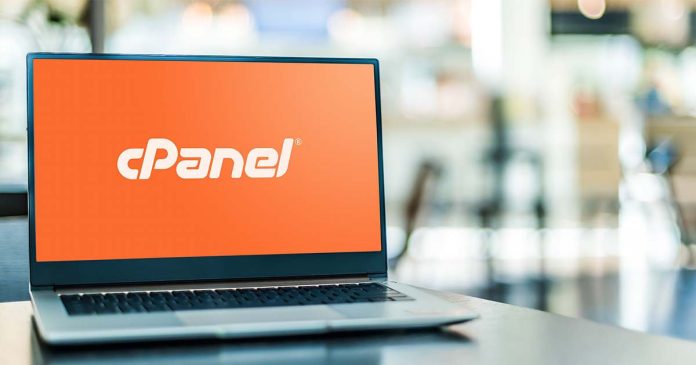 Stepping into the online world to unlock new possibilities for your brand can sometimes be tedious and burdensome. No doubt, free web hosting reduces the stress on your budget. You would, however, have to manage everything on your server to run your website smoothly. Here comes cPanel to offer you the power to manage everything properly and easily. With proper cPanel support, you can manage everything from a single platform. You don't need any technical knowledge to set up the email, backup the file, or manage different accounts.
With cPanel support, you can perform different operations in a jiffy and elevate your productivity level. In this guide, we have mentioned the best free cPanel hosting services. You can go through them and pin down the best option for your brand. However, before that, let us expand our knowledge on cPanel hosting.
What exactly is cPanel hosting?
cPanel hosting refers to getting access to cPanel with your hosting plan. cPanel hosting can come in different flavors. You can get shared, VPS, Dedicated, WordPress, and reseller according to your needs. The cPanel is an excellent tool to manage several things in the hosting niche with ease. It is especially helpful if you are a beginner. You get a user-friendly interface that allows you to perform different operations smoothly. There are different menus with which you can easily navigate and control everything. You can set up your email account, manage FTP accounts, create subdomains, fix privileges to different accounts, create backups, and manage your databases for your site. Moreover, you can manage different websites and accounts without any unnecessary hassle.
The cPanel is compatible with most browsers and supports tons of plugins and extensions. It also integrates with different software that allows you to install extensions and plugins with a single click of your mouse. In case you are stuck somewhere you can look for the solution in the cPanel forum and blog. Having the power of cPanel at your disposal will reduce the workload stress on your shoulders. It will also let you focus on other important aspects of your online business. Here below we have mentioned some great free web hosting with cPanel options. Let us have a quick look into them.
A quick comparison
5 best free cPanel hosting services
1. Kamatera
Are you looking for reliable cloud hosting with cPanel support? Well, Kamatera offers outstanding and reliable services to all its customers. Kamatera incorporates the power of the latest infrastructure and gives full flexibility in creating a custom server for your online project. You can customize all the resources like storage, RAM, server type, and OS according to your needs. The platform guarantees 99.95% uptime.

Moreover, they incorporate global data centers and offer you the option to choose any for your online project. The platform tailors custom support and plans according to your needs. The drawback - we wouldn't really classify this as free web hosting. You can use all the premium resources for free for the first 30 days, however. This way you can test the services and then move forward if you are fully satisfied.


24/7 live dedicated support
2. FreeHosting
FreeHosting platform offers free web hosting with cPanel, PHP, and MySQL. You get a wide range of resources and tools to create different types of websites. If you have registered your domain, then you can use it to host your website. With FreeHosting, you will enjoy unlimited bandwidth, full cPanel support to manage everything smoothly. With the support of a site builder, you can design your site within a few clicks of your mouse.

You get one free email with spam control and autoresponders. Besides this, you get unlimited FTP accounts and phpMyAdmin access to handle your databases properly. Let's discuss the negative part - security options are not the greatest. There's no free SSL certificate (can be purchased, however) and there is not much information on security practises in general.


Interactive app installer with 400+ app support

3. GigaRocket
If you are looking for free website hosting with cPanel, then GigaRocket incorporates all the resources and features to cater to your needs. The platform offers a lucrative deal when it comes to free Linux hosting with cPanel. You get full cPanel support to manage and operate everything. You can design your website in a jiffy with the website builder and get online quickly to gain an edge over the other competitors.

Softaculous installer lets you install different plugins and apps with a single click to elevate the functionality of your website. There are no ads on your website creating any unnecessary nuisance. Customer support come through a ticket system and can be quite slow. If you have an urgent issue this can be a big letdown.


DDoS protection of data over the network

Free hosting with cPanel and SSL
4. FreeUpload.net
FreeUpload Hosting offers quite the deal when it comes to free cPanel hosting. They offer shared, VPS and cloud plans with surprisingly good features for a free service. You will get a free SSL Certificate, 10 GB SSD storage, 30 GB bandwidth and most importantly - free cPanel. Support is organised with a live chat system, which can be slow but it is available 24/7.


What we found a bit misleading is the promise of a free domain registration which turns out is not free at all. It does, however, come at reasonable prices. If you already own a domain name you are free to use it instead, of course. FreeUpload.net is a great host for beginners as you can quickly get familiar with the concept of maintaining a website with minimal investment.

5. xHosti
Get your hands on free website hosting with cPanel with the reliable services of the xHosti platform. You get access to a custom control panel which allows you to handle everything properly. You can manage everything from a single place which saves a lot of your valuable time. On top of this, you get the power of WordPress website builder with which you can design a crown jewel for your brand.

The platform incorporates global data centers and promises 99.9% uptime so that your website can stay online without suffering any interruptions. A big letdown is the promised free domain name - it is not free at all and some customers report issues with it. Therefore, it's best to purchase it with another registrar.


Access to interactive website builder
Is cPanel itself actually free?
No, cPanel is not free to use for everyone. There are different plans offered by the platform with different features. The basic plan starts at $15.99 per month which is perfect for personal projects and freelancers. In this plan, you can only use cPanel with a single account. However, if your project requires more accounts then you can shift to other plans.
The best thing is that you can avail the 15-day free trial to get familiar with the features of the product. Moreover, you get several tools at your disposal to carry out different operations. You're able to publish a website within a few clicks and start your online campaign smoothly. Furthermore, you can create email accounts, manage your calendar and operate your domain from a single platform. This saves your valuable time and allows you to focus on other important aspects of your business. You can easily create backups of your files and transfer them without going through any complex process. In a nutshell, you get several advanced tools that improve your productivity and allow you to make the whole management work smoothly.
The tool comes with several benefits. Nevertheless, it can put a burden on your budget, especially when you are just starting your journey in the online world. There are several web hosting providers that offer free cPanel support in their plans. You get proper hosting services with several other tools that help you boost your online campaign and make the process super easy. Here, we have mentioned some great alternatives. They offer lucrative plans under their hosting services with free cPanel support. Go through them and make a wise decision before picking any partner for your project.
4 of the greatest low-cost cPanel hosting providers
No doubt, the free options are quite fascinating. You should know that as your business grows the demands will increase. So, to meet those demands properly you need to shift to other alternatives that offer better facilities. There are tons of options available on the market and the process to find the right one can become overwhelming. Here below, we have mentioned the top cPanel hosting providers that come with budget-friendly prices. Go through the details of all these options and funnel down the best option.
Hostinger offers shared hosting cPanel hosting services at $1.99 per month where you can host one website. You get 50 GB storage with 100 GB bandwidth. On top of this, you get a free SSL certificate and weekly backups for an easy restoration process. The platform promises a 99.9% uptime and a 30-day money-back guarantee.

With A2 hosting, you have to pay $2.99 per month for a 3-year term plan in which you can host one website. You enjoy 100 GB storage with unlimited bandwidth. The best thing is that if you are running your website with some other platform, the expert team at A2 Hosting will carry out the migration process for free. On top of this, you get a free SSL certificate and website builder with this plan.

Infinityfree offers premium cPanel hosting services at $3.99 per month. You get unlimited storage with 250 GB bandwidth. Besides this, you get 100 FTP and email accounts with this plan. On top of this, you enjoy free cPanel support, free SSL certificates, free migration services, and expert tech support for all your issues and queries.
Googiehost offers an attractive plan under its premium cPanel hosting services. You can host unlimited websites and enjoy unlimited SSD storage. There is no limit to the bandwidth level, email accounts, and databases. The platform offers a free SSL certificate which you can showcase on your site to elevate the trust level of your visitors. The platform guarantees 99.9% uptime with regular backup support.

A few alternative management portals
cPanel may seem to be a lucrative option owing to its ease of use, but it is essential to know that it is not cheap. This expensive cost may not be something you are looking for as a young entrepreneur or small company. The single license plans begin at a price of $15 per month. This price is quite higher than others who don't use cPanel. Even reselling cPanel has become a pretty pricey affair.
Well, we have a solution for that. We understand that you might not like cPanel's expensive plans and want a few alternatives that come within your budget. Check out all the top alternatives that are just as useful and provide excellent features at all times.
ApisCP
Sentora
DirectAdmin
ISPConfig
Froxlor
Webmin
InterWorx
VirtualMin
SpinupWP
Ajenti
How to choose the perfect cPanel web host for you?
Every cPanel web host provides a bevy of features. Where some fit your pocket, and others suit your feature requirement. Thus, opting for the right web host becomes a challenging task to accomplish. This simple guide will help you in scrutinizing the best free cPanel hosting provider in a jiffy.
Dig in for a free cPanel license
Start by looking for a web host that offers a free cPanel license. As we mentioned above Kamatera and GigaRocket are among the top cPanel providers. Further, keep looking at which one proffers improved speed and highest uptime.
Meet your system requirements
This is a noteworthy point to make sure that your specific website requirements are met by your plan's cPanel. This means checking the bandwidth, RAM as well storage space needs prior to choosing your perfect cPanel web host.
One-Click Application Installations
Since cPanel's dashboard is quite understandable by everyone, it has become the most loved among other dashboards. You must look for a dashboard that makes third-party installations quite convenient.
Is free cPanel hosting even a good idea?
Well, it can be. But there is always a "but". We generally advise against completely free services as they can be quite unsafe. Furthermore, some are even outright scams. We've already discussed what is cPanel and that it is not free itself. Therefore, finding a free cPanel hosting plan is not easy at all. With careful evaluation you can get your hands on a good offer, but you need to be extremely careful.
Be aware that every free service comes with a lot of limitations. It may suit you for a while but with the growth of your business comes the increase in resources. Furthermore, there is no guarantee that you will get all that is promised to you. Quite often you are lured with big promises which are then left unfulfilled. Additionally, most free services come with security practices which are far from sufficient. It's important to be careful and not compromise on your security.
Let's Summarize
Here are the top alternatives that offer free hosting services and cPanel support. However, be aware of the alternatives that will trick you into investing in their plans with hidden terms and lure you into services that come with hidden charges. You have to understand that the free hosting realm is like a minefield. If you select the wrong option the consequences will harm your campaign and your business may suffer. We have done comprehensive research and presented the top alternatives that will offer you reliable services.
When your business grows, you will have to shift to paid alternatives to meet the demands. We have listed the top contenders that will offer reliable services without adding a heavy burden on your budget. These alternatives come with several perks that will help in managing your online campaign smoothly. If you are looking for more affordable options for your web hosting plan you can read more here.
---
FAQ