Tech-Recipes welcomes you to a brand new tutorial on How to Make a Call If Service Isn't Available in Your Region. There are many countries that have banned Messaging apps. Services like Voice Calling and Video Calling are not allowed. Telegram offers builtin Proxy Server settings. Using these settings you can call and message wherever you want.
Today on How to Make a Call If Service Isn't Available in Your Region. We will explain how Telegram's built-in feature of Proxy Server can be used. Proxy servers are used to make calls at places where Telegram is restricted. The Telegram messaging app is a beautiful amalgamate of every good messaging app out there. Using the Telegram app you can do the following:
Make a voice call
Send voice notes
Beautify your texts using stickers and masks
Send instant reply upon ignoring a call
Use more than seven privacy and security options
Set a passcode for the app
Proxy server settings
There are many more services on Telegram. This app facilitates it's users greatly. Today on Tech-Recipes we will cover the best feature of Telegram.
Proxy Server
In easy terms, a proxy server is like a middle man. It sits between your internet connection and the site you want to browse.  Proxy servers provide varying levels of functionality, security, and privacy. The greatest use that it has is getting access to blocked resources.
Governments often impose restrictions on apps and online services. You can circumvent these services using proxy servers.
How to Make a Call If service isn't available in Your Region
Step-by-Step tutorial on Using Proxy Server of Telegram
1. Go to Telegram App
2. Click on the list menu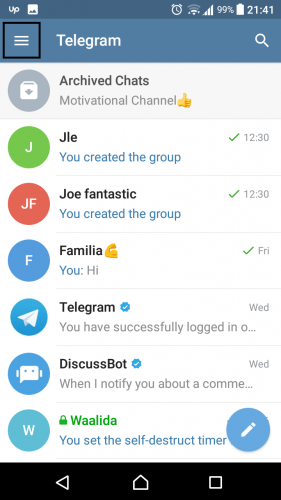 3. Click on Settings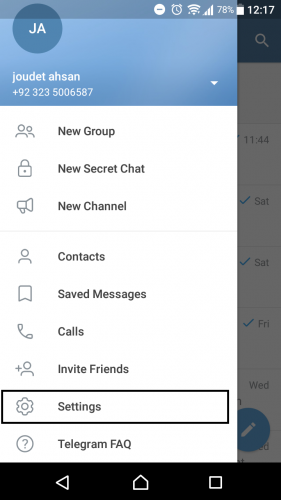 4. Hit "Data and Storage"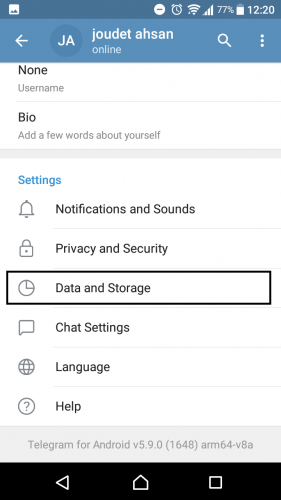 5. Click on "Proxy Settings"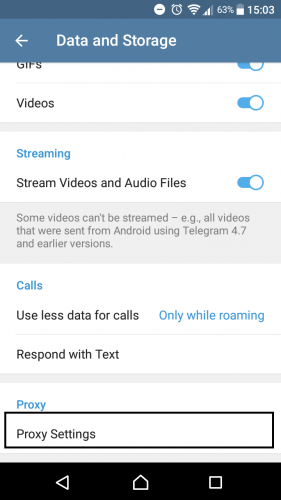 6. Type " Server", "Port", "Username", "Password".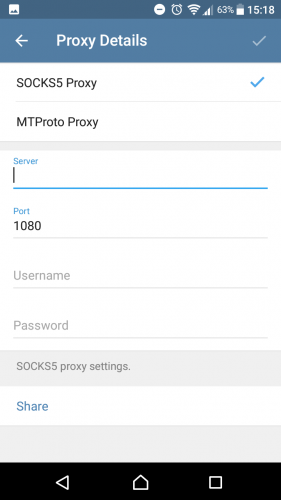 7. To get information about proxy servers available. Visit Free proxies available or MTProto Proxy list. Click on the image below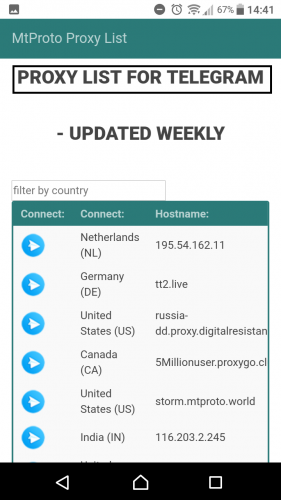 OR
8. Visit Telegram MT Proto Proxy Server  On the device that has Telegram App. Click on the images below.
9. Click "Connect" When you're on MTProto proxy website.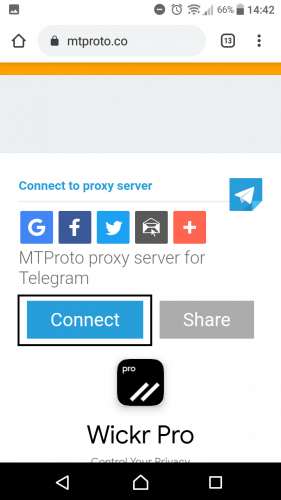 10. Clicking on connect will redirect you to the app, with filled columns of proxy settings. Simply click " Connect Proxy"
11. Once connected you can see the shield sign. Which indicates that you are connected to the proxy.
12. And there you have it a connected proxy. No matter where you are located, you can use Telegram to message and call.
NOTE:
Proxy servers are legal around The US. But many countries have banned the use of Proxy Servers. Please use it at your own risk.