Do you save messages from your friends to reread later? I do that too. Telegram messaging app has added a new feature called "Saved Messages". Now you can send unlimited data and messages to saved messages. 
This Tech-Recipe is a tutorial on Telegram "Saved Messages" feature.  This feature is basically your cloud storage. You can save your forward messages, send media and files to store them. You can access saved messages chat from any device. And lastly, use search to quickly find things in that chat.
Telegram is one of the fastest and most providing messaging apps on the Playstore. In comparison to WhatsApp, telegram steps ahead by providing a whopping  1.5 GB of data while WhatsApp limits it to only 16MB in a single thread of message. That's a huge gap.
EXCITING FEATURE UPDATES
Scheduled Messages
We have covered scheduled messages in another Tech-Recipe. Check out. How to Schedule Messages on Telegram
Saved Messages
This feature enables you to save messages from different chats. So you can access these messages later.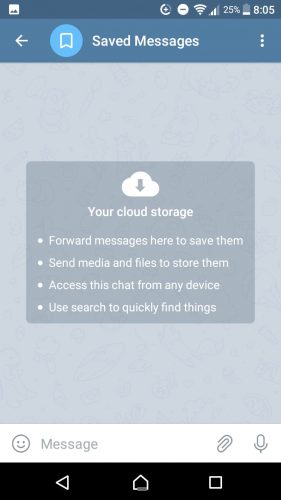 Step-by-Step Procedure
1. Open Telegram App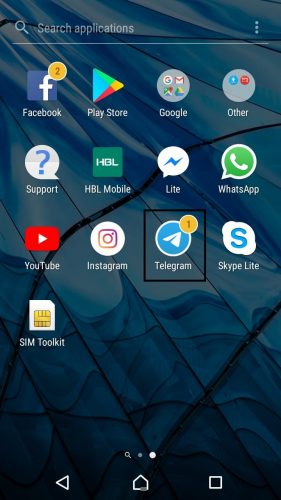 2. Select the message that you want to save.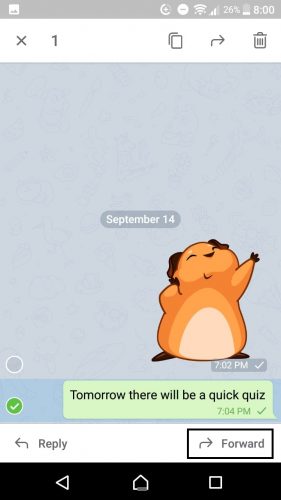 3. Forward the message to "saved messages"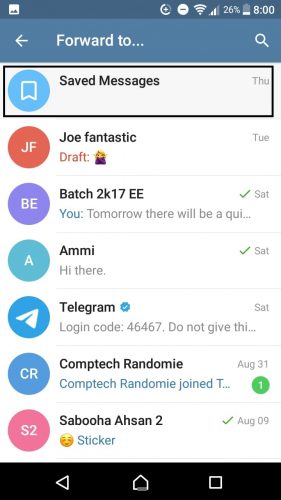 Set Reminders
You can also set reminders for yourself in saved messages.
Step-by-Step Procedure
1. Go to saved messages chat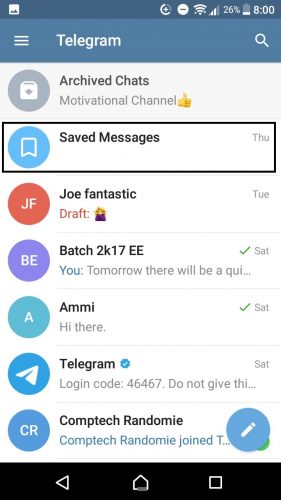 2. Write the messages, click the send button long enough to pop an option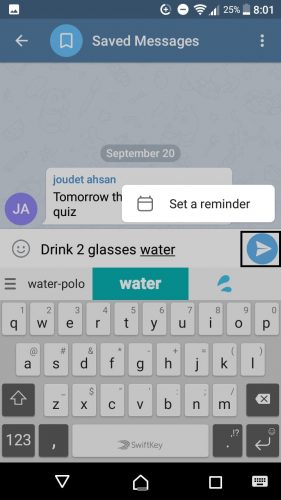 3. Select the time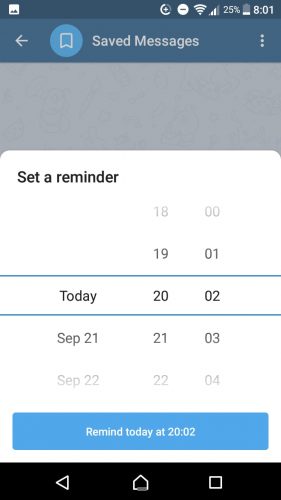 And there you have it. Your Reminders will remain saved separately.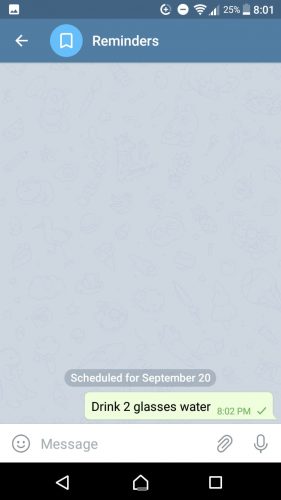 Check out other Tech-Recipes
How to Make a Call If Service Isn't Available in Your Region
Create a New Channel on Telegram.
How to Start a Secret Chat on Telegram