How to Schedule Messages on Telegram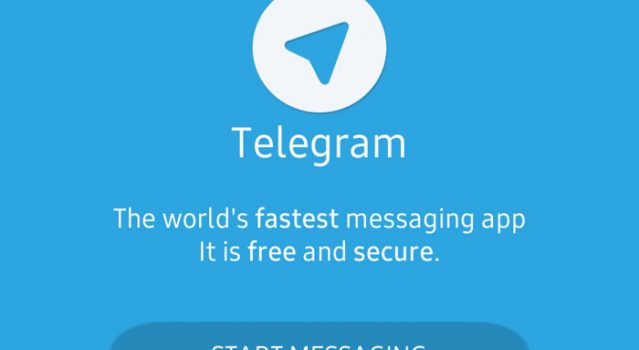 Telegram is the most underrated app out there. It is easy, fun and has a lot of great features. Tech-Recipe has covered many Telegram features before.  This tech-recipe is a quick tutorial on Scheduling messages on Telegram.
Telegram introduced this amazing feature. Now you can Schedule Messages and send your files and texts at a specific time. Welcome to a quick tutorial on Scheduling messages on Telegram.
First of all, why use Telegram?
Telegram offers the most amazing features. Did you know that you can make a group of 200k people. You can make a channel and add unlimited participants. You can market your product or broadcast your blogs. Telegram is one of the most versatile apps out there.
STEP-BY-STEP PROCEDURE
Schedule Messages
1. Go to Telegram app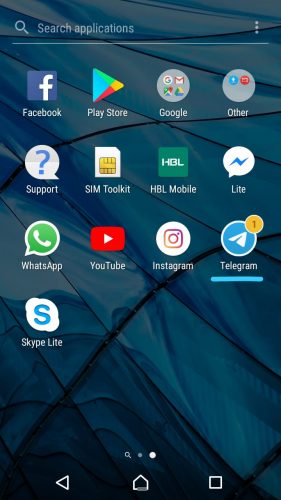 2. Go to whichever chat you want to schedule a message for.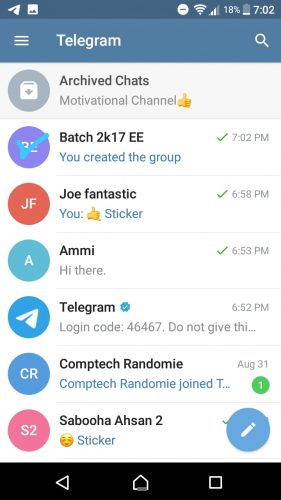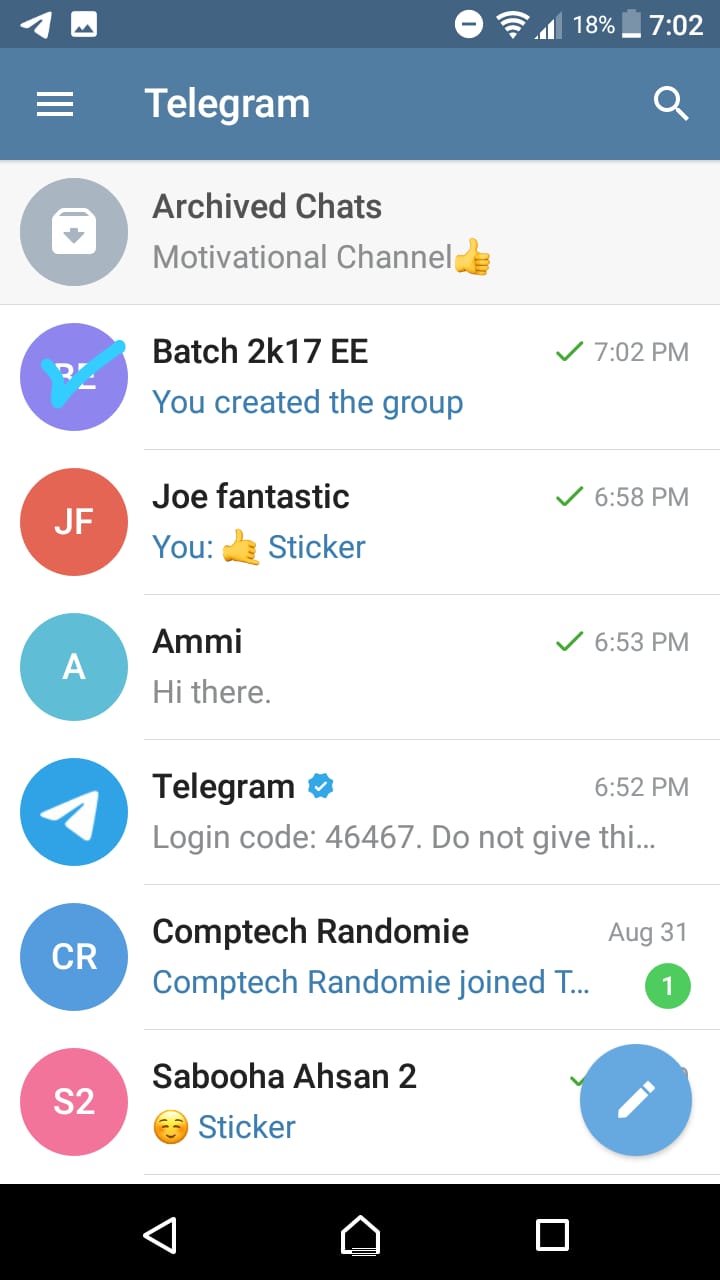 3. Write the message and hold the send button long enough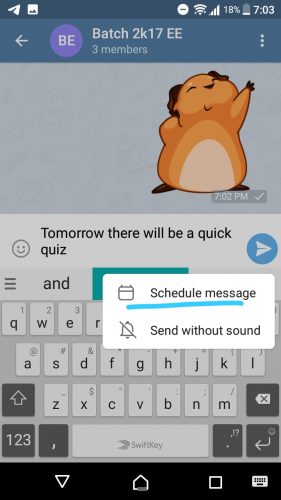 4. Click on Schedule message
5. Select the time and date.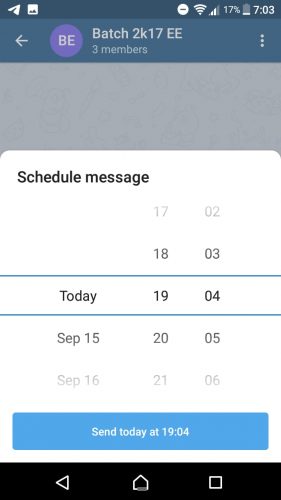 And that's it. You have successfully
Schedule you message.
For more Telegram tutorials visit the below links:
How to Form a Telegram Group with More than 200k People
How to Join World Famous Telegram Channels
 Create a New Channel on Telegram
The Conversation
Follow the reactions below and share your own thoughts.