This might come as a shock for some: most major artists lip-sync on their concerts. Yes, the days of authentic live-performances are dwindling. However, most people think that lip-syncing is a walk-in-the-park. It is if you're practicing it in the shower or humming alone in your room, sure. However, the game changes drastically when you have an audience of a million people, their eyes locked at every quiver, every sideglance of your lip. As in such performances, lip syncing on TikTok requires perfect synchronicity and great attention to detail.
In this Tech-Recipe, we're going to extensively deal with the usage of TikTok's lip-sync feature. How to use it within the app. The way to calibrate it and time it so that your background music is compatible with your movements and reactions.
How to Lip Sync on TikTok
1. Open the TikTok App.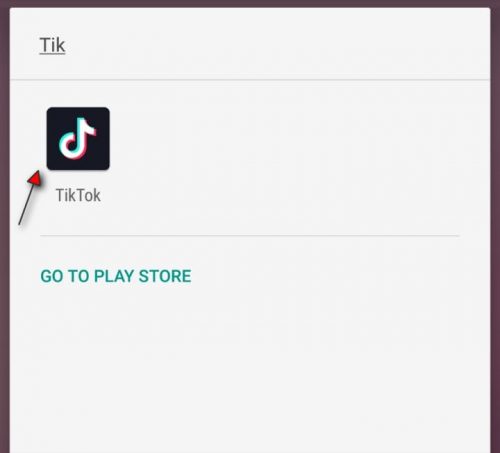 2. Press the "+" button in the middle.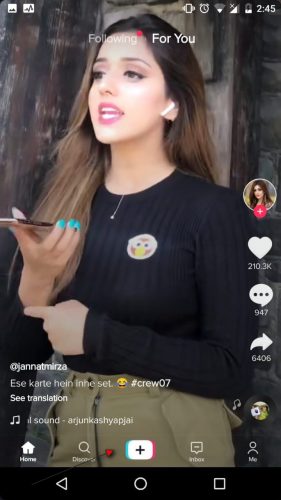 3. Tap Add a sound on the top.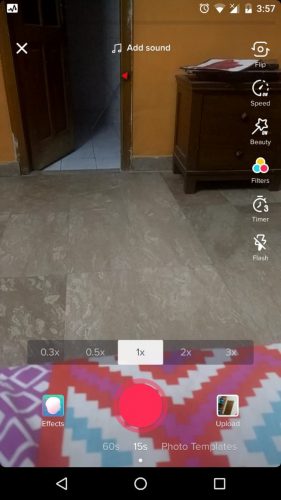 4. Now, you have two options.
You can either add a sound from TikTok's repository of songs and parodies or add your own sound from your phone. For the second option, switch to my Sounds tab. 

After you've selected your preferred sound, a tick will appear in front of it like this. Tap it. 
5. Go back to the Video Recording Screen. The name of your song will flash on the top. Here you can slow down your TikTok videos as well by calibrating the speed to .5 or .3x.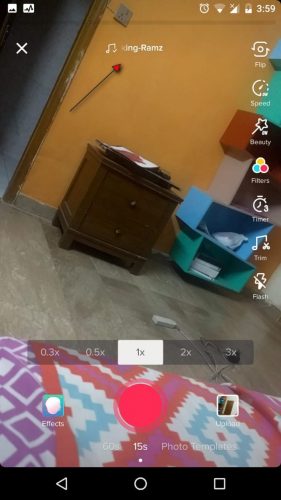 6. Hit the Red Record Button to record your TIkTok and Click the Tick beside it when you're done.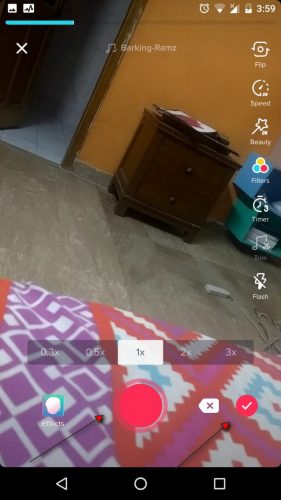 7. On the next page, hit trim to adjust the length and cut a specific part of the video so it perfectly syncs with your voice and movements. You can also apply special filters here, including the filter that allows you to reverse your TikTok videos.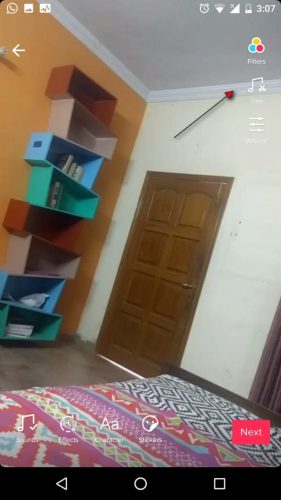 8. Drag the pointer on the line underneath to trim according to your preferences.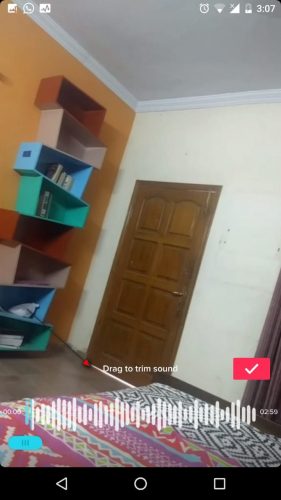 9. Hit the Red Tick when you're done and post your Video.
More Help on TikTok Videos
Everyone wants to make it big on TikTok. Some want to do it for money. Others for the ladies. Some to kill it time. In the end, it's all about gathering an audience, a group of people to interact with. If you're one of these people, here's a guide on how to get famous on TikTok fast through legitimate channels, no bullcrap.
Fed up with a user on TikTok? Here's how to block someone on TikTok instantly.
What about TikTok monetization? Having trouble with it? Here's a quick guide on earning money on TikTok.