Posted March 17, 2011 by Rob Rogers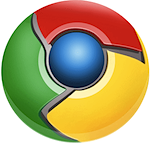 If you using a desktop or a powerful laptop, you should take advantage of harware acceleration in your Chrome web browser. This isn't recommended for netbooks.
Posted February 22, 2011 by Rob Rogers
If you don't like using the built-in Chrome PDF Viewer, you can disable it and go back to doing like you did before.
Posted December 9, 2010 by Rob Rogers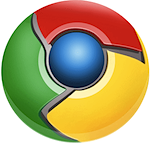 If you need to uninstall an app that you got at the Chrome Web Store because it wasn't what you wanted or you found something better, just follow these steps.
Posted June 25, 2010 by Rob Rogers
If you want to change where Chrome deposits downloaded files on your computer, you can change the default location or even have Chrome ask you where to save each file before it is downloaded.
Posted December 28, 2009 by Rob Rogers
By default, Google Chrome will use the proxy settings that Internet Explorer uses. If you wish to use a different proxy server (or disable the proxy completely) you need to append a switch to your application shortcut.
Posted August 23, 2009 by Rob Rogers
Google Chrome provides you with an great history of your downloaded files. If you use this feature, you can make a button to place in your Bookmarks Bar to provide you with easy access.
Posted August 4, 2009 by Rob Rogers
If you've tried out the new themes for Chrome but have found yourself longing for the original theme, you can easily reset your browser to its original look.
Posted October 29, 2008 by Rob Rogers
Starting with version 0.3.154.6, you can use a simple command line switch to open the browser in Incognito mode. This means you can easily create a shortcut and not have to rely on javascript tricks to get the privacy you desire.
Posted October 22, 2008 by Rob Rogers
With Chrome being in its early stages, there will be plenty of updates to the browser. To force the browser to check for a newer version (and install it) follow these steps.
Posted October 21, 2008 by Rob Rogers
At some point, you are going to need to change or even delete some of your bookmarks or you're going to want to add folders to keep things organized. Google Chrome seems to hide where you do this, so follow this tech-recipe to make it simple.
Posted October 11, 2008 by Rob Rogers
While pop-up windows can be quite annoying, constantly receiving notifications of blocked pop-up windows can be irritating as well. By default, Chrome is set to notify you each and every time that a pop-up is blocked. If you are tired of seeing these notifications, follow these steps:
Posted October 7, 2008 by Rob Rogers
Most browsers provide you with a way to easily email a link to the page you are currently viewing. When clicked, your default email application will produce a new message with the link in the body and the page title in the Subject line and the To field left blank for you to address. This functionality is missing from Chrome, but can easily added by creating a button on the Bookmarks bar.