Google chrome has gained enormous popularity, since its advent. However, like, other browsers, it still has some bugs and errors that  frustrate the life out of you. There is a common error which goes by the name of "Google chrome updates are disabled by the administrator", which stops the user from updating chrome. This error might arise due to a variety of reasons. Some tech-savvy guy in a huge corporation might find it best to control the updates on his behalf, rather than letting Google do the job. Anyhow, whatever, the reason is, don't fret, because there is an easy fix for it. We're going to tell you how to get rid of this error in easy steps in this tutorial. So let's start.
How to Fix "'Google Chrome Updates are Disabled by Administrator error"
Method 1 : Resetting Google Chrome
This error is resolved mostly by restoring chrome to its default settings.
1.Click the vertical dots on the top right corner of your Google chrome browser and scroll down to Settings.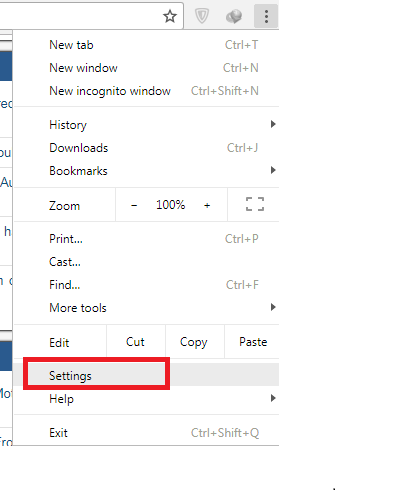 2.In the next page,  go to Settings>Advanced>reset and clean up.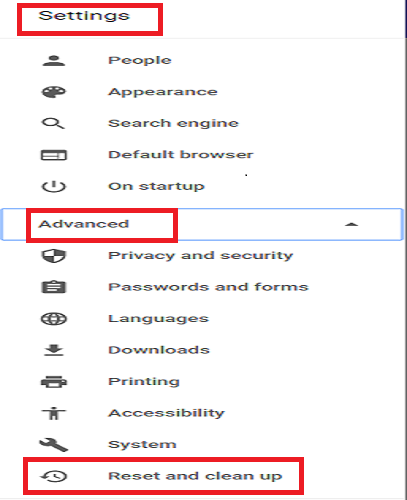 3.Click on reset and confirm your selection when the popup window appears.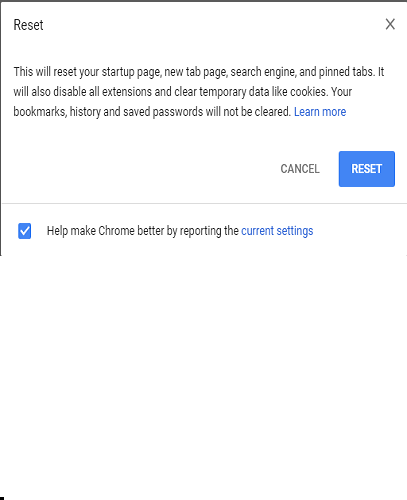 4.Alternatively, you can reach the Reset and Cleanup destination by typing the following command : chrome://settings/reset in the Address bar.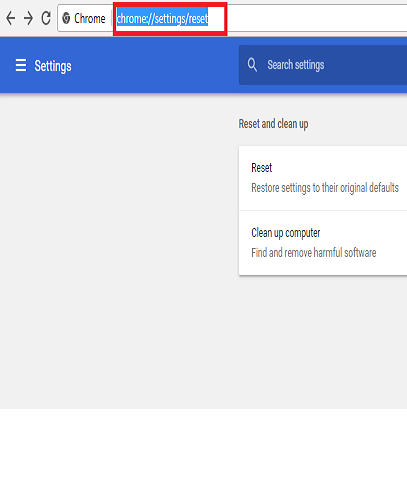 Method 2: Registry Edit Method
This method is one of the most effective ways of fixing "Google chrome updates are disabled by administrator error". Many users have deemed it as working solution. It's pretty simple and doesn't take more than a couple of minutes.
1.Hit the windows and R button simultaneously on your keyboard to open the Run dialogue box.
2.Type Regedit in it.
The registory editor window will open. Proceed to the following file destination : HKEY_LOCAL_MACHINE\SOFTWARE\Google\Update.
If you're a windows 10 user, trace the following location on the registory editor.
HKEY_CURRENT_USER\SOFTWARE\Google\Update.
3.Tap the default option twice and change the data value from 0 to 1.
4.Now, restart Google chrome so that the changes can take effect. I'm pretty sure if your try to update your browser now, things will go pretty smoothly. This is how easy it is to get rid of this nuisance error.
You don't have to spend hours fixing and entangling yourself in a spiderweb of complications anymore. Everything you need to resolve the " Google chrome updates are disabled by administrator" is right here. You just need to comply with our guidelines and results will follow. We promise! But if you're still not happy and have any further concerns or questions or are finding the whole tutorial rather complicating, don't hesitate to reach out to us in the comments section. We'll get back to you in a flash and resolve  your problems.
Frequently Asked Questions
What If I want to manage the important automatic updates of my Google chrome browser?
Chrome gives you the liberty to handle automatic chrome updates at will. Although, we recommend using the default settings, you can still set automatic updates on or off by navigating to the settings panel in chrome.
Am I given the option to stagger updates?
No according to the windows usage policy, and even if you could, there's no need to do that, since the time period between updates is a mere 5 hours, and the update files are relatively small.