Hello, today I'm going to show you how to change Google Chrome language. Chrome is a free internet browser released by Google that enables users to surf the web easily with fewer contingencies. Chrome browser is automatically configured to download and install updates when they're available it also has a lot of exciting features like synchronization with Google accounts, in-browser translation and spell checks, incognito mode.
Talking about changing google chrome language, I am certain that a lot of users have tried to change google chrome language to suit themselves and may have encountered difficulty in achieving this. 
Chrome's V8 JavaScript engine was developed from scratch at Google and may improve your experience on script-heavy websites and applications. Essentially, it should make the things you do on the Internet faster. This makes Chrome a great pick for a browser. But the difficulty faced by lots of chrome users is the ability to change their language.
Well, it's time to smile because I will be showing you how you can change your Google Chrome language in a bit.
How to change Google Chrome language
1. Open your chrome browser.
If saved on your desktop then just click on the icon to open it
2. Click on the utility button at the top-right.
At the top right of your screen just beside the URL (uniform resource locator) dashboard, you would see three dotted lines vertically arranged.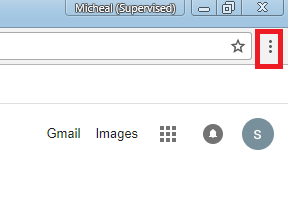 3. Click on settings.
On the list of options displayed, the eleventh option is settings, just below the "more tools" option click on "settings".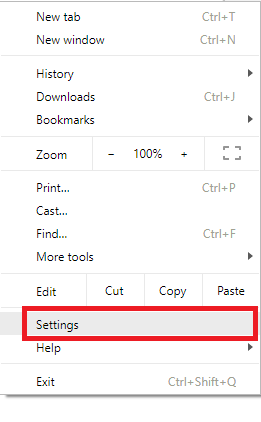 4. Click on Advanced.
You would see lots of modification options listed out, just click on "advanced" located at the bottom of the options page. This opens a page of advanced settings.


5. Scroll down and click on language.
6. Click on add language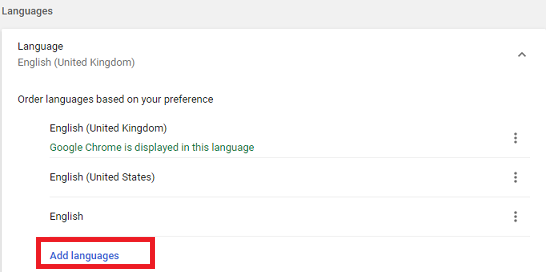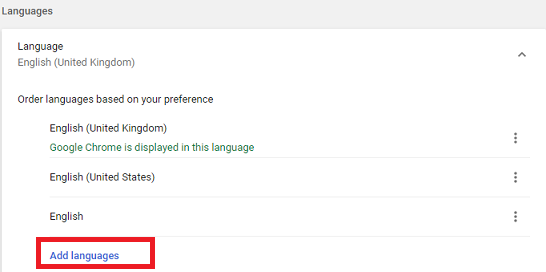 7. A list of languages would appear, make your choice from there and Click on add.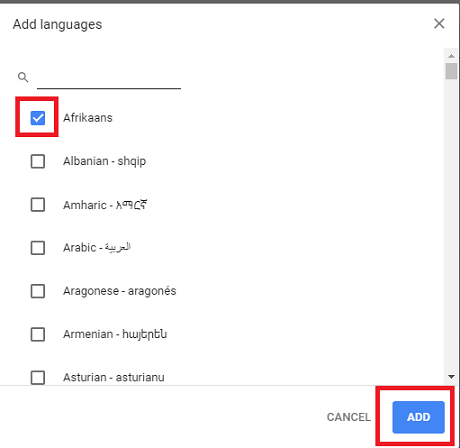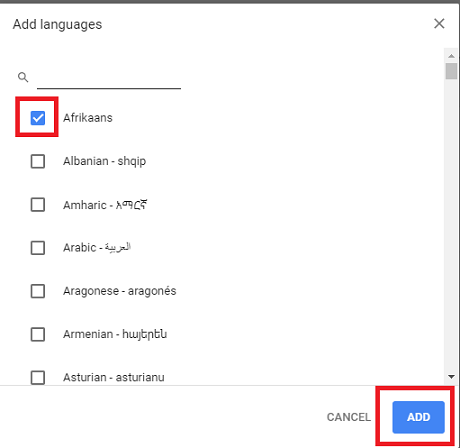 8. Click on more next to the language you want and finally check display google chrome in this language.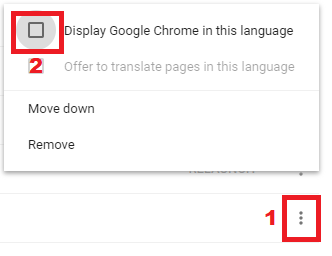 Well, by now I am sure you would find all the steps on how to change your google chrome language very easy as we have taken time break down all the procedures. If you discover any difficulties in achieving this, don't hesitate to try it all over again carefully this time.
Thanks for stopping by to read. Don't forget to share this article by using our share buttons.
Frequently Asked Question and Answers
Q: Is it possible to remove a language and add another?
A: Yes, it is possible all you need do is click on "remove" at the same place you have the "display google chrome in this language".
Q: I changed my Google Chrome browsers language, but the changes have not been applied, what do I do?
A: If you have successfully set your preferred language, you need to restart your browser. Changes will take place after you restart.
Here are some related links that you may find interesting;
How to Set Homepage in Google Chrome
How To Change Google Chrome Search Engine
How To Change Google Chrome Font
How To Recover Deleted Bookmarks in Google Chrome