How to Set Homepage in Google Chrome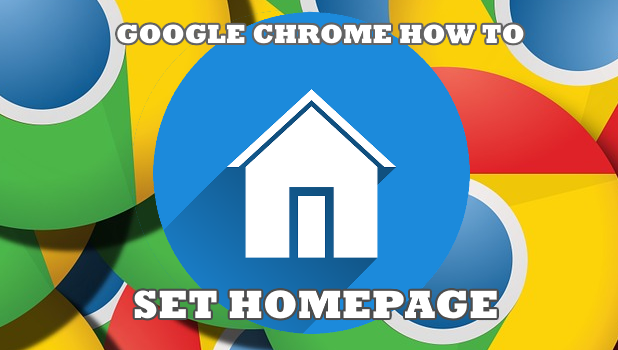 Setting a Homepage in Google Chrome allows you to be taken immediately to a pre-selected and identified website with a quick click of a button. This article will teach you how to view the Homepage button in Chrome and set the Homepage in Google Chrome.
The Homepage button quickly takes users to their favorite website with a mere click of a button. This can save a little time as you will automatically be taken to your favorite site without typing a single letter. Setting up the Home button to appear and settings a customized web address for the Homepage in Google Chrome will be tackled in this article.
How to Set Homepage in Google Chrome
Below are the steps on how to set Homepage in Google Chrome.
1. Open your Google Chrome browser.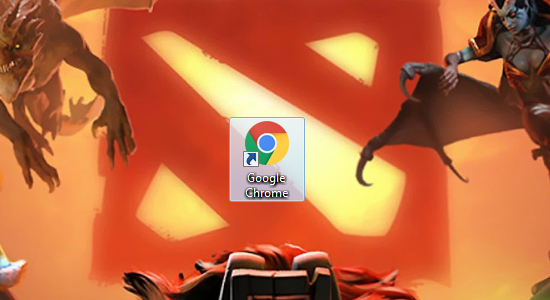 2. On the upper-right corner of your browser, click the Google Chrome Menu button where you can customize and control the browser.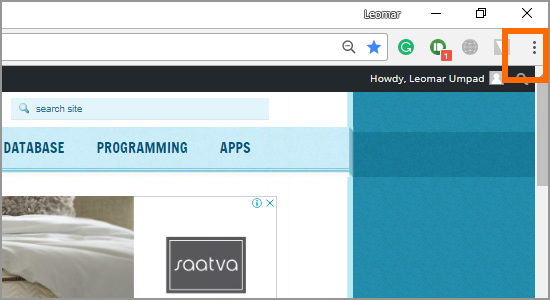 3. Choose Settings from the drop-down options.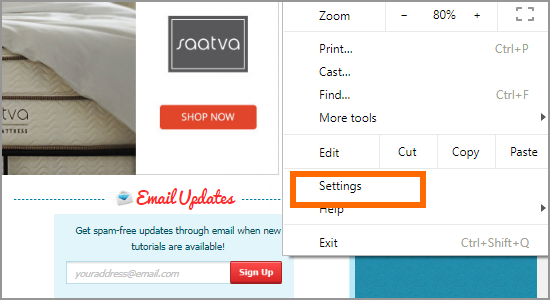 4. In the Settings screen's Appearance section, check the box labeled Show Home button.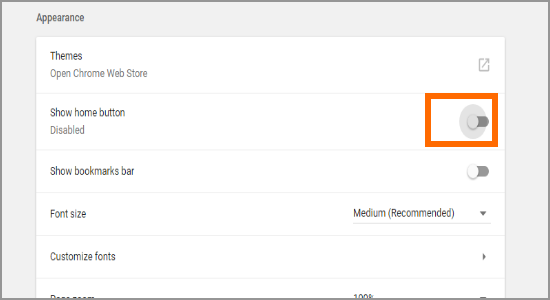 5. Google Chrome's Home button will show up near the address bar.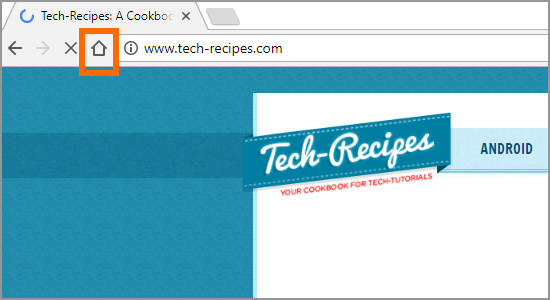 5. In the Custom site section, enter the site you want to set the Home page. As an example, select and fill the Enter Custom Web Address with www.tech-recipes.com to set the Homepage to Tech-Recipes.com.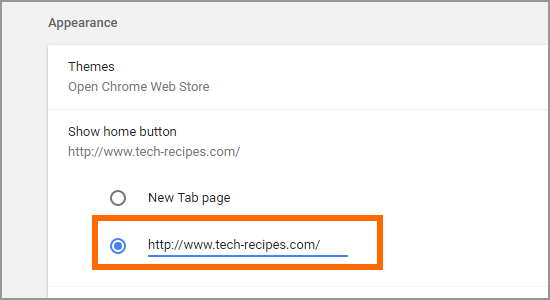 6. Restart Google Chrome and then click on the Home Page button located at the upper left of your browser as shown below.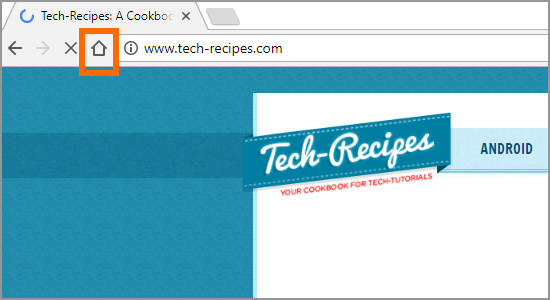 7. The page will load. Google Chrome will take you to the entered customized web address in step number 5. You are done.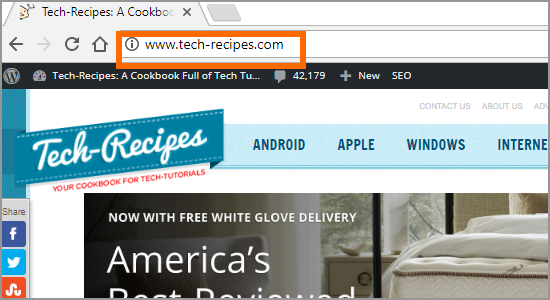 Frequently Asked Questions
Q: Will closing Google Chrome save the Homepage set?
A: Any changes to Google Chrome's settings are saved upon exit. Once you start your Google Chrome again, the Homepage set will be saved so you can easily access your most preferred site.
Q: Will uninstalling Google Chrome save the Homepage set?
A: Uninstalling Google Chrome from your computer will delete all files and data of the program. Any changes and customization made to Google Chrome will not be retained on reinstallation unless you have associated your Google Chrome to your Google account.
Q: Can I set another Homepage for Google Chrome in Incognito Mode?
A: Incognito Mode is a sandboxed version of the Google Chrome. Aside from not tracking your data nor saving any history, Chrome's Incognito Mode uses the same settings as the Google Chrome including the Homepage. Thus, you cannot set another Homepage for Google Chrome in Incognito Mode.
You just learned how to set a Homepage in Google Chrome. We hoped that this tutorial will be able to help you do more with Google Chrome thereby enhancing your overall browser experience. If you have questions about any of the steps above, let us know in the comments section.
If you liked this article, then you might find these Google Chrome articles interesting:
How To Enable Google Chrome Updates
How To Translate A Page In Google Chrome
How To Restore Last Session On Google Chrome
How To Downgrade Google Chrome Browser
How To Change Google Chrome Background | New Look
How To Lock Google Chrome With Password
How To Enable Location Services On Google Chrome
The Conversation
Follow the reactions below and share your own thoughts.