Posted August 21, 2014 by Lê Hoàng
Since the amount of storage on the Samsung Gear 2 is limited, users can only install a limited number of apps on the device. To reserve the space for more important apps, removing those that are unnecessary is recommended.
Posted August 5, 2014 by Lê Hoàng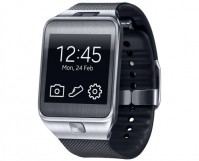 The home button on the Gear 2 is useful for exiting an app and quickly going back to the main watch face. By double-pressing the button, you can also use it to launch apps or actions. By default, this action simply launches the recent app list, but you can configure it to launch your favorite app […]
Posted July 29, 2014 by Lê Hoàng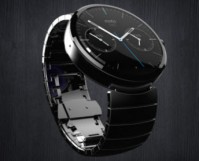 Customization has been an integral part of Android since its inception. Giving users the ability to personalize almost every aspect of the system is a key attribute that helps Android stand out from its competitors. The new Android Wear platform is no exception. While the level of customization falls short of the original Android platform, the ability […]
Posted September 26, 2012 by David Kirk
Internet Explorer will remember all your entries into forms if you let it. For example, IE will remember all your google search terms. This method describes clearing the form history from Microsoft's IE. Clearing the autocomplete history is described for all modern versions of Internet Explorer including IE8 and IE9.
Posted January 31, 2006 by David Kirk
Either you use tabs or you do not. If you prefer to use tabs when you browse the Internet, you will naturally want all your new windows and pop-ups to open in tabs. Right? Read on to find out how this can be done.
Posted May 30, 2005 by David Kirk
Microsoft now makes receiving support-related information easy. Simply subscribe to the associated RSS feed.
Posted January 3, 2018 by Leomar Umpad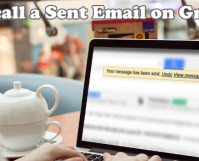 Sent an email using Gmail erroneously? Save your self the embarrassment by canceling the sent message. What most Gmail users do not know is that there is a way to recall a sent email on Gmail. This article will discuss how to undo a sent Gmail messages.
Posted October 30, 2017 by Beejay Adoghe
This is a post dedicated to teaching you how you can Change Gmail password with ease. Doesn't matter if you are using an Android, IOS or Windows device, the steps in this article are guaranteed to help you change Gmail password.
Posted October 17, 2017 by Leomar Umpad
Add more uptime to your Google Pixel by activating the Battery Saver Mode on your device. This article will teach all the things that you need to know about the Battery Saver Mode on Google Pixel. Learn about the Battery Saver Mode; the ways of activating the feature on your device is; and the common […]
Posted October 16, 2017 by Leomar Umpad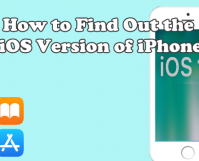 iPhones and iPads are running on Apple's proprietary operating system – the iOS. Previously called as the iPhone Operations System, the iOS powers most of Apple's mobile devices. Apple's iOS is one of the most popular and most powerful mobile operating systems currently. An updated operating system will ensure that you have the best support […]
Posted September 24, 2017 by Leomar Umpad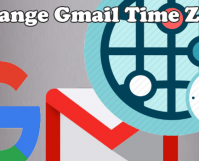 By default, Google uses the time zone of your current location. All Google services will be using the same time zone including Gmail. The time zone of your account can be changed to your preference. The changing of time zone can be handy if you want to organize events and meetings This article will discuss […]
Posted September 20, 2017 by Leomar Umpad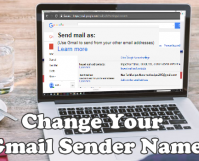 Communication has dramatically and drastically changed. Communication is better and faster through instant messaging and email. The suspense-filled days of waiting for the snail mail to arrive are long gone. Now, everything is instant and in real-time. You can choose any name that you want to reflect as the sender. This tutorial will discuss how […]