Since the amount of storage on the Samsung Gear 2 is limited, users can only install a limited number of apps on the device. To reserve the space for more important apps, removing those that are unnecessary is recommended.
Even though the Gear 2 stores apps, they must be uninstalled on the paired phone. This tutorial includes steps for uninstalling both apps and watch faces.
Uninstalling Apps:
1. Pair the Gear 2 to your phone via Bluetooth. For the device to be detected properly, you must have the Gear Manager app installed. If the app is not available on your phone, the pairing process will install the app automatically.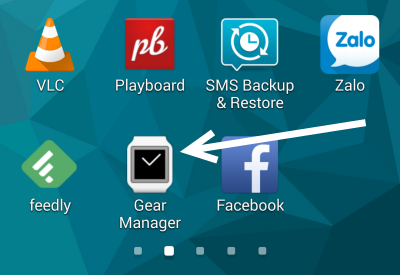 2. When the two devices are paired, launch Gear Manager, and go to My apps.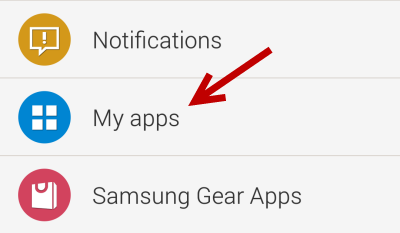 3. In the My apps section, you will see a list of all the installed apps that are on your watch. System apps are listed at the top, while third-party apps can be found at the bottom. To switch to edit mode, tap the trash bin icon at the top right of the screen.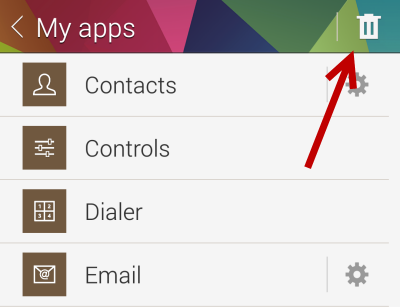 4. The app will list all third-party apps that can be uninstalled from the watch. To remove an app, all you have to do is tap on the corresponding minus button, and then tap OK to confirm. Please note that system apps cannot be uninstalled.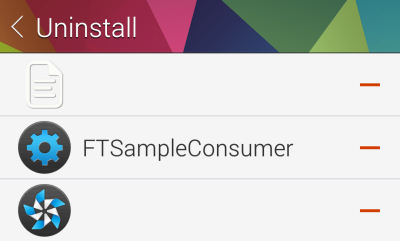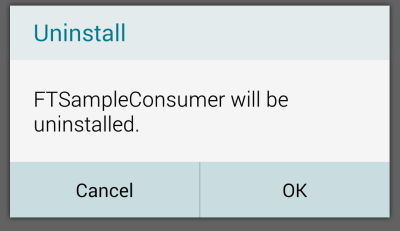 5. Check your watch to see whether or not the app has been removed. If the app is still there, the connection between the watch and the phone may have been interrupted.  In this case, turning Bluetooth off and on will solve the problem.
Uninstalling Watch Faces:
1. Removing watch faces from your Gear 2 can be done inside the Gear Manager app on your phone. After you open the app, tap the Home screen styler option.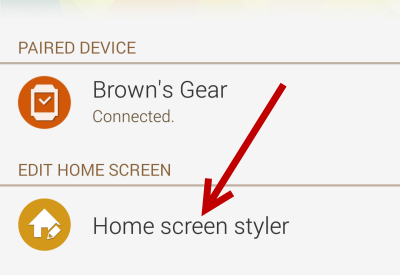 2. Next, switch to the Clock section. This is the hub for finding and managing all installed watch faces on your Gear 2.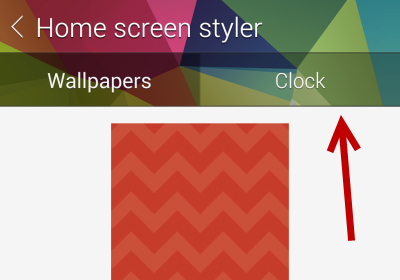 3. Similar to the process of removing apps, you will find a trash bin icon at the top right of the screen. Tap on it to switch to edit mode.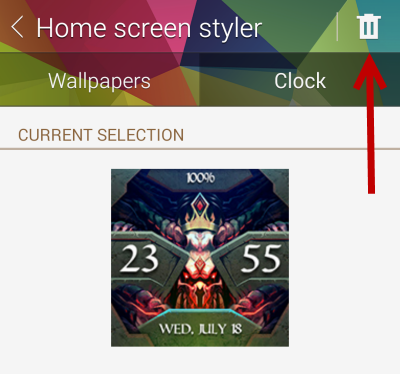 4. Remove the desired watch face from the device by tapping on the minus button.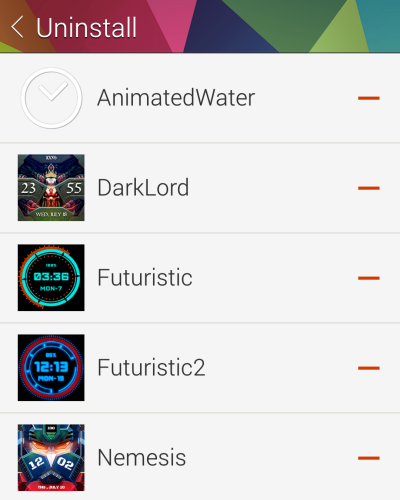 5. To confirm that the watch face has been removed successfully, launch the Settings app on your watch, and then go to Clock.