Jeez guys, there used to be a time not so long ago, a little over a decade in fact, that our phones didn't have half the features that they do today. I remember getting on the bus to high school with my earphones in one pocket and my phone in the other. Once the ride would start, I'd pull out the mesh of wires that were my earphones and after taking a long and difficult time untangling them, would finally poke the audio jack into my phone and listen to music along the way.
Today, a teenager going in the same bus to the same school won't have to do what I did back then. He'd just pull out his wireless headphones from his backpack and then simply pair Bluetooth device to android and blast away the music without realizing how easy he has it.
Bluetooth, in short, has revolutionized the way the tech world is progressing, as more and more gadgets and phones are becoming increasingly reliant on them. There are literal little devices that you pin on your shoes that (via Bluetooth) can be connected to your phone and can calculate the steps you take, the amount of calories you burn, and other readings such as heart rate, total speed, etc.
Everyone who owns a smartphone is bound to know what a Bluetooth is and how it works. Nonetheless, this blog post is for those people who may not yet know how to pair Bluetooth device to an android, or may be looking to alternate ways of connecting if their own phone is experiencing some fault.
The only things you'll need are your android phone, Bluetooth device, and a very basic understanding on how a smartphone works. Don't fret! You don't necessarily have to be a nerd to pair a Bluetooth device to android.
How to pair Bluetooth device to android
Anyways, put your reading glasses on and read along to find out how to pair Bluetooth device to android
1.First of all make sure the Bluetooth device is turned on.
2.Swipe down on your android screen from top to bottom until you see a panel appear. The panel will show  your settings.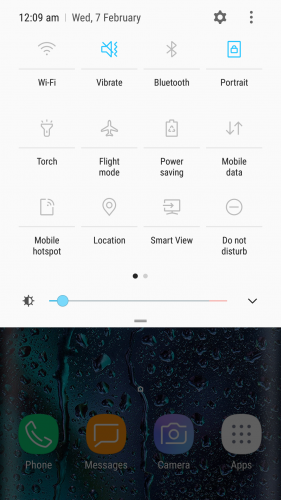 3.Click on the Bluetooth option and you will see it light up, indicating that the Bluetooth is now open and ready to pair.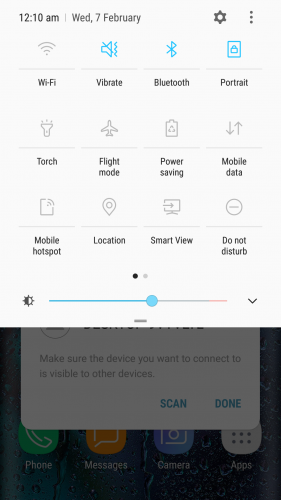 4.You can also directly open Bluetooth by going to Apps >> Settings >> Connections >> Bluetooth >> Turn On.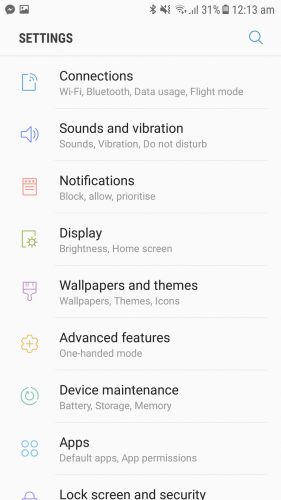 5.Once your phone's Bluetooth is on, a middle size window will appear on your phone showing the name of nearby Bluetooth devices that are active for pairing.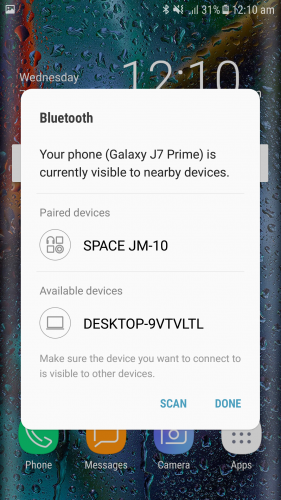 6.Click on the device that you want to pair with and wait a while as the device connects to your android device.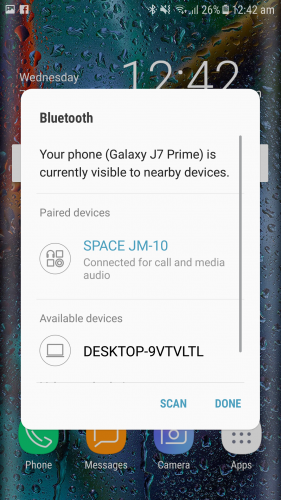 Once the device has successfully been connected, you will see the words 'Connected' appear underneath the device indicating that the Bluetooth has successfully paired with your android phone.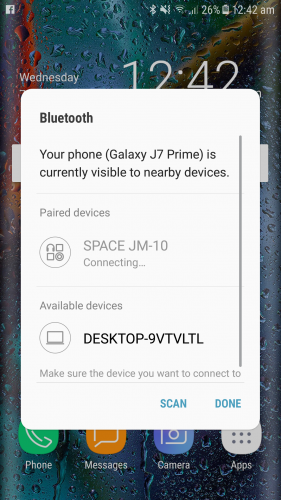 Click on 'Done'.
Unpairing and Renaming Bluetooth
Once you have paired your Bluetooth device, you can also rename it or unpair it from your android phone. The process itself is also very simple. All you need to do is undergo the following steps:
Click on Apps
Go to Settings
In Settings, choose the option that says Connections
When the Connections window is open, click on Bluetooth. Inside the Bluetooth option, you will see the device that has been connected to your android phone.
On the right side of the device name, you will see a gear symbol. Click on that symbol.
A new box will open with one of them being Rename.
Click on Rename and change the name of your device.
7a. Click on Unpair and the Bluetooth device will be disconnected from the android phone.
So here are the ways you can connect a Bluetooth device to your android phone. The method is pretty easy, right?
Frequently Asked Questions
 1. Can I pair more than two devices to the android phone?
Yes, your phone makes it possible to pair with more than two Bluetooth devices since pairing itself means that the Bluetooth device and the phone recognize each other and have the capability to connect.
 2. What if my android phone is not pairing to the Bluetooth device?
In that case, check to see if the Bluetooth on your android and device is on for both. If it does not pair still, try restarting their Bluetooth and try again. If the issue still persists then see if another device is not already connected to your Bluetooth or android. If in case there is, disconnect the other device and try again.
I hope all your questions about " how to pair Bluetooth device to android " are answered by now.
Here are more articles for your assistance