Internet Explorer will remember all your entries into forms if you let it. For example, IE will remember all your google search terms. This method describes clearing the form history from Microsoft's IE. Clearing the autocomplete history is described for all modern versions of Internet Explorer including IE8 and IE9.
This article was requested because users frequently need to know how to delete IE's memory of google search terms. These methods will erase all the autocompletion history in IE.
IE8 and IE9
1. Click Tools menu in IE8 or the Gear symbol in the upper-right-hand corner of IE9

2. Select Internet Options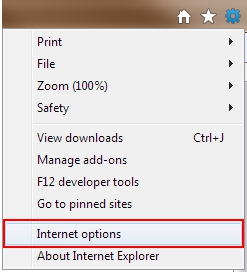 3. Select the Content tab
4. Click the Settings button in the AutoComplete section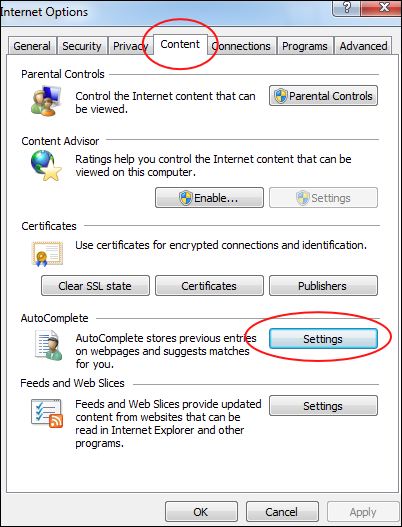 5. The AutoComplete Settings dialog box will open. From here the user can completely disable parts of AutoComplete if desired. Select the Delete AutoComplete history… button to continue with the clearing of the autocomplete history.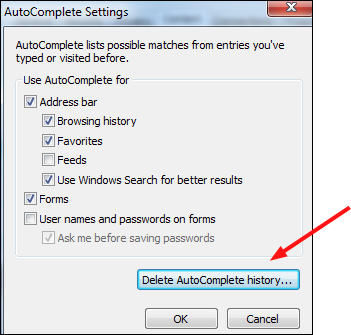 6. Pick the items you want deleted including Form data.
7. Hit the Delete button.
IE7
1. Select Tools and the General tab.
2. Click the Delete button under Browsing history.
3. Click Delete forms… then click Delete passwords…
4. You'll have to confirm that you really want to delete the data.
IE6
1. Click on Tools in the IE menu
2. Select Internet Options
3. Select the Content Tab
4. Click the AutoComplete button
5. Click Clear Forms
6. Click OK
7. Click OK again