Posted September 26, 2015 by Ashley Blood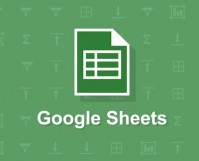 Google Sheets is a free alternative to Microsoft Excel that has a mobile and web version. Sheets does not have the full functionality of Excel, but it works well with the touch interface of a mobile phone. Although I would not use Sheets to manage large datasets or do any serious computation, it has the […]
Posted September 24, 2015 by Ashley Blood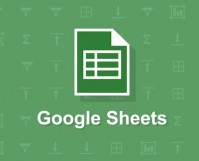 I love spreadsheets. I use them for keeping score while playing card games, planning budgets, and calculating my grades. Google Sheets is a free alternative to Microsoft Excel that has a mobile and web version. Sheets does not have the full functionality of Excel, but it works well with the touch interface of a mobile phone. […]
Posted August 2, 2015 by Ashley Blood
You already add all your new pictures to Google Photos as you take them. (Click here if you still need to set this up.) What about all the old photos still sitting on your hard drive? Storing them on the cloud makes sure that they will not be lost if something happens to your computer. Uploading them […]
Posted April 17, 2015 by Walker Rowe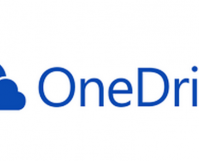 Microsoft OneDrive gives you 1 TB of storage free (i.e., 1,000 GB). That is 200 times what Apple iCloud (5 GB) and 65 times what Google Drive (15 GB) give you for free. After that, you have to pay for additional storage.  To take advantage of OneDrive's storage space, just create a free Microsoft account at https://onedrive.live.com/.
Posted April 10, 2015 by Walker Rowe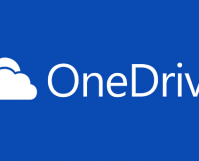 In certain situations, you might find that you need to recover manually from OneDrive sync errors with Word, Excel, or PowerPoint.  In another shorter post, I explain how to use the Microsoft Office Upload Center tool to view and diagnose sync issues, since that is normally how you are supposed to do it. However, these […]
Posted February 14, 2015 by Walker Rowe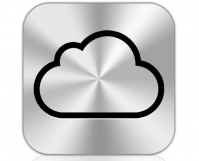 Apple has cloud storage just like Microsoft (Microsoft One) and Google (Google Drive).  It is called iCloud. Setting it up can be quite an ordeal, and Apple only gives you 5 GB of free storage, which is enough for 1,000 5 MB photos. (Photos can be sized much smaller.) That is to be expected of […]
Posted January 18, 2015 by Walker Rowe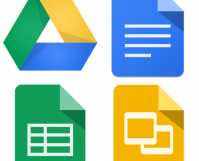 Google Slides is a good alternative to Power Point, and it is much easier to use than Visio. You can use Google Slides to make eye-popping presentations or just draw simple charts and diagrams. Not only is it easy to use, but it is also intuitive like PowerPoint and much less complicated than a full […]
Posted January 4, 2015 by Walker Rowe
If you are like me, you worry that Google or Microsoft will lose the documents you store there in the cloud.  They have never lost anything of mine, so far.  However, if something goes wrong with your system, are you sure they will be able to recover it?  Just to be safe, I make a […]
Posted October 23, 2014 by Walker Rowe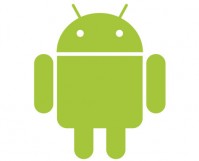 If everyone used-two factor authentication, hackers would have to find honest work.  They would not have been able to download Jennifer's Lawrence's nude photos from the Apple iCloud, because to login they would have needed to physically have Jennifer's cell phone in their possession.  All those emails and passwords stolen from JP Morgan, Target, Best […]
Posted February 26, 2013 by Alex Bahdanovich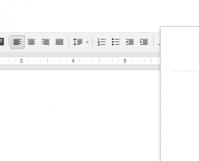 The ability to share files has become crucial to our daily activities. Google Docs service provides methods for sharing (and restricting) documents created within their service.
Posted July 20, 2011 by Lê Hoàng

The iGoogle service lets you create a personalized homepage. It also allows you gather and access Google services and many other internet services via gadget. If you are using multiple Google accounts, you may wish to set up all of your iGoogle page the same. Here is how to do it without manually adding the […]
Posted March 17, 2011 by Rob Rogers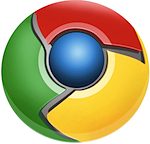 If you using a desktop or a powerful laptop, you should take advantage of harware acceleration in your Chrome web browser. This isn't recommended for netbooks.