Posted March 18, 2018 by Leomar Umpad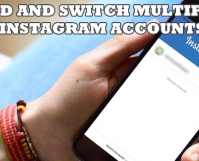 Instagram allows users to use multiple accounts on a single device. Recognizing that there could be more than one user of a mobile device, Instagram has an option to use up to five multiple Instagram accounts on the phone. You just need to add another Instagram account on your phone. This article will teach you […]
Posted March 17, 2018 by Beejay Adoghe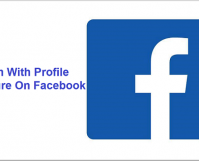 Hello, I hope you've been having a great time reading our interesting articles. I hope they have been helpful. Well, today I have carefully handpicked a very important topic that will excite you.I am going to show you how to login with profile picture on Facebook.
Posted March 16, 2018 by Sheraz Ali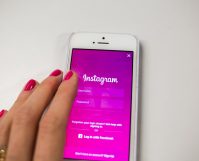 Are you interested in retrieving an Instagram account that got disabled? This tutorial will tell you all the strategies to reactivate Instagram account. Before going towards that, let's discuss the basic key roles of an Instagram account. Instagram is basically a social networking site where you share pictures and posts  publicly with the members of Instagram. It's […]
Posted March 16, 2018 by Beejay Adoghe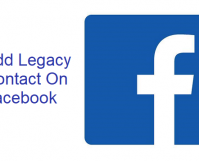 Hello, today we are going to look at a very interesting topic which is how to add legacy contact on Facebook. If you haven't added a legacy contact on your Facebook account, it might be time to do so. 
Posted March 16, 2018 by Leomar Umpad
The search box is one of the useful tools on Instagram. This feature can find everything we want to see or look for. For easy access to your most searched accounts, Instagram saved them for you. Like other app and online search engine, Instagram stores your frequently searched keywords. However, everyone may not want to […]
Posted March 15, 2018 by Beejay Adoghe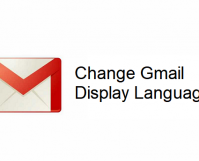 Hello there, I am back again with another interesting topic. I am sure I have witnesses that can testify that they don't like the default language provided by their google mail otherwise known as Gmail. Today, I will teach you how to change Gmail display language.
Posted March 14, 2018 by Sheraz Ali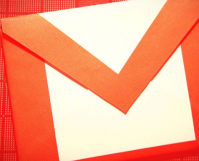 I'm a 90's kid. Emailing was an integral part of my daily routine. It was my primary source of online communication. We didn't have instant messaging apps like Facebook and Whatsapp back then, so we made-do with what we were provided. In those days, hotmail was in vogue. Many users used it to send emails to their […]
Posted March 13, 2018 by Leomar Umpad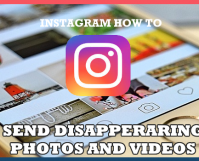 Aside from the regular direct messaging function, you can send disappearing photos and videos on Instagram. This article will take you on the step-by-step procedure.
Posted March 12, 2018 by Sheraz Ali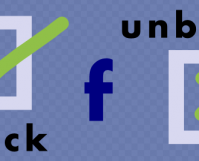 If you are reading this then you probably want to get to know how to block or unblock on Facebook. Facebook basically connects people together on whole new grounds. It has made connections with friends more accessible and convenient. And not just friends – you can remain in touch with various celebrities, latest projects, favorite writers, join […]
Posted March 12, 2018 by Beejay Adoghe
Hey guys, It's me again, and I am back and better Today's tech-recipe is actually centered on Gmail. At the end of this article, you will have learned how to setup mail delegation on Gmail. You should have no issues setting up a delegate after reading this.
Posted March 12, 2018 by Leomar Umpad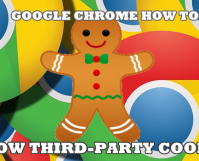 By default, most web browsers disable the use of third-party cookies for security and privacy reasons. Somehow, third-party cookies have been in the bad light for some time. If you want to allow third-party cookies in Google Chrome, for whatever reason you may have, then this article is for you.
Posted March 11, 2018 by Beejay Adoghe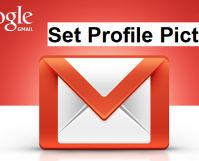 My name is Beejay, And I am about to take you on a Gmail ride. Did you know that you can actually change Gmail profile Picture? Well, I bet $10 bucks you didn't know. Here's an article dedicated to teaching you how you can change Gmail profile picture. Just click on continue reading to see […]