Instagram's live feature is an ever-expanding behemoth. A social media platform that had its functionality limited to showcasing pictures and videos has evolved into a completely different breed in recent times. With Instagram DM, you can now live video chat with up to 4 friends, with  ease similar to what is observed in  apps like Facebook, Skype, or Instagram's immediate rival – Snapchat.
Here's how to use Instagram video chat to keep conversations with your Instagram influencers, friends and general followers in one place.
How to Set Up Instagram Video Chat ( Through the Instagram App)
You can't use the Instagram video chat feature on Instagram web. So, you will need to have the latest version of the app installed on your Android or iOS device.
Here's a complete breakdown of the process.
1. Launch the Instagram app.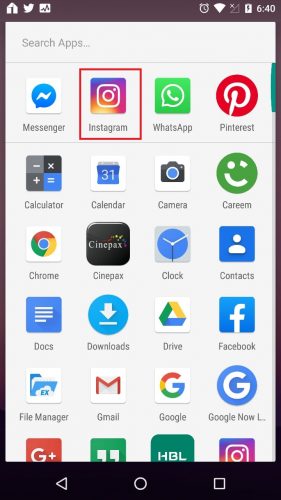 2. Tap the paper airplane icon.
3. Open a conversation.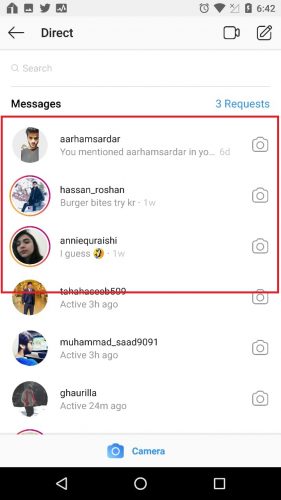 4. Tap the video camera icon at the top.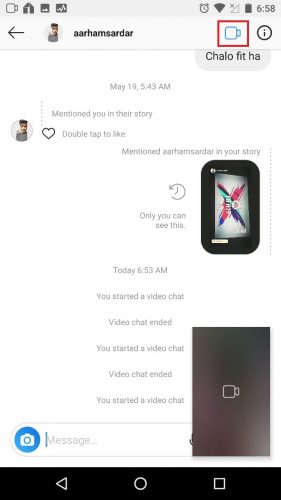 A notification informing the user or group that you've commenced a video chat with him will be sent.
Once you're done gossiping and colluding in your Instagram video chat, tap the red phone button in the middle to hang up.
Starting Instagram Video Chat in a Whole New Conversation
You can also start a new video chat in a completely new conversation with completely different people. This can come in handy if you want to shuffle some participants in your chat.
Here's how it works…
1. Tap the paper airplane icon (top right).
2. Tap the video camera button (upper right corner).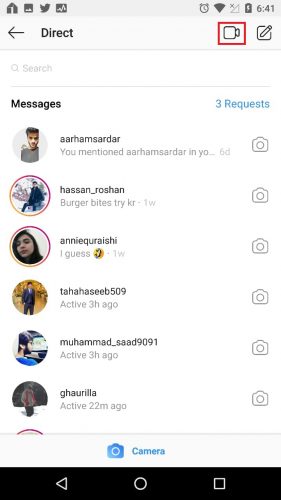 3. Select the participants you want to initiate a video chat with.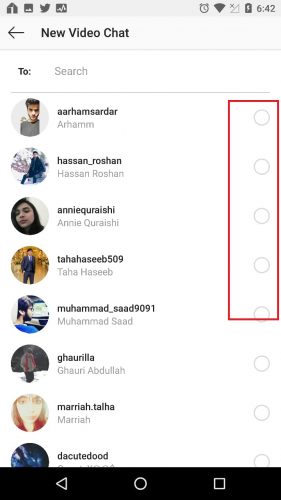 A message " you started a video chat with (Users)" will confirm that the video chat has started.
How to Minimize Instagram Video Chat to Multitask
If you want to keep on doing other things while you video chat with a friend, locate the segmented square button in the far-left of the chat screen. It will minimize the chat and enable you to browse photos, videos, and also access files on your device, even after exiting Instagram.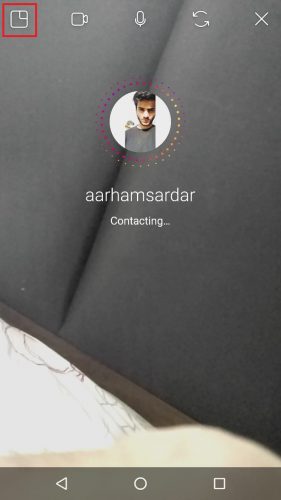 You can also move the video chat around to ensure it doesn't come in the way of whatever you're doing. Just grab it and move it to any place you wish.
These are some of the basics to use Instagram video Chat that you should be well-acquainted with. Now let us go into more detail and additional functionality.
Some Other Options Within The Instagram Video Chat
There are some other options that make Instagram's video chat feature as complete as Skype's.
For starters, there's a button to switch to "audio only" at the top.

There's also a button to turn on and off the microphone.
What Happens if your Instagram Video Call isn't Received?
If the user you're trying to connect isn't available, instead of keeping you waiting, Instagram instantly disconnects the call. No hassles. This is extremely useful  for users because it saves their valuable time.
Here's a screenshot.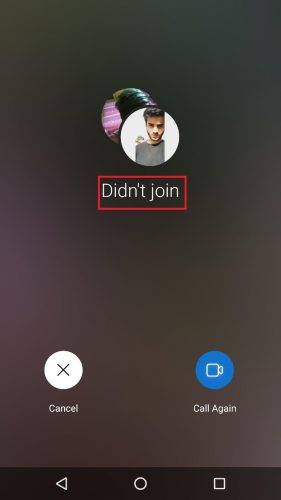 How to Resolve Instagram Video Chat Issues
Despite its streamline functioning, it has some easily resolvable issues that might frustrate you.
Push Notifications
One of the problems that users have reported is concerned with Instagram notifications. Sometimes, the notification to join the video chat doesn't go through and users are left unaware.  Here's how you can fix this simple issue.
1. Tap the profile icon (bottom-right corner).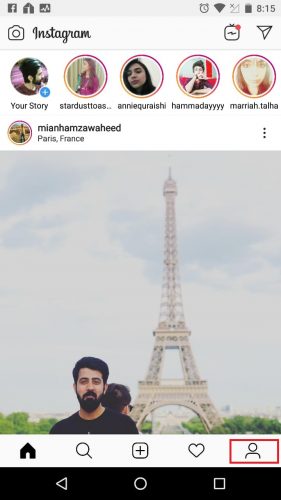 2. Tap the three horizontal dots at the top.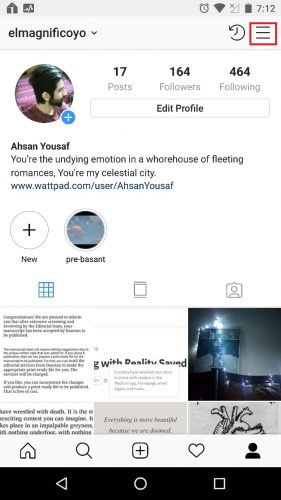 3. Go to settings.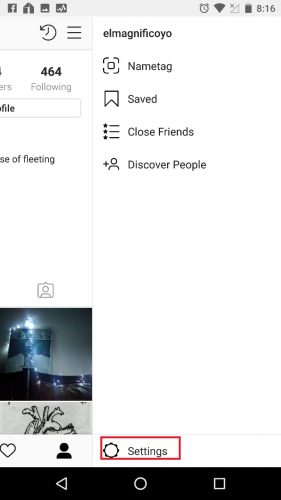 4. Tap notifications.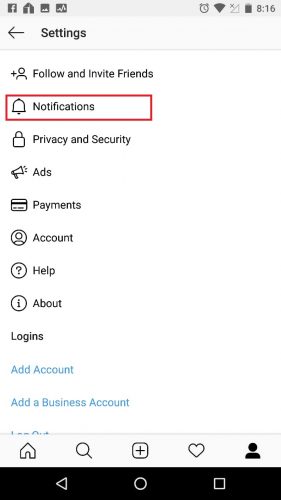 5. Select direct messages from the Push Notifications Section.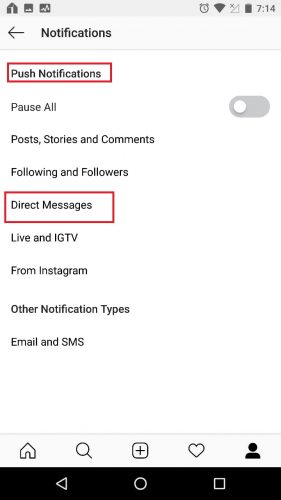 6. Select "From Everyone" in the Video Chats Section.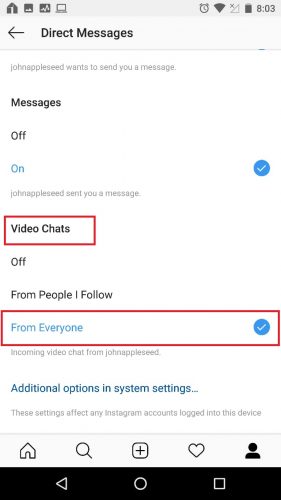 This will ensure that you get instant video chat notifications from whoever invites you to a video chat.
What does Instagram Video Chat Mean For your Privacy?
People who are wary of their Instagram privacy and want to keep naggers at bay, here is  a stipulation that might concern you.
Anyone who has communicated with you through Instagram DM in the past can initiate a video chat with you.
if you don't want this to happen, you can block the Instagram user in question or you can mute direct messages with him. The former is a more aggressive approach and one I wouldn't recommend. It will require going through the arduous process of unblocking the Instagram user to reconnect with him.
You can also check out this Youtube video tutorial on Instagram video chat for further guidance on how to use Instagram Video chat.
This is a complete one-stop guide on how to Use Instagram Video Chat. Have Fun group-video-chatting!