Twitter has been expanding its service with different new features including adding a location to your tweet. While adding a location to your tweets may be a welcoming idea to some users, revealing one's location on Twitter may not be welcoming to others. Below is what you need to know about this Twitter function. Tweeting with your location will allow your followers to know exactly where your tweets are coming from, whether you are permanently on the road or a home-based individual. In this article, I will show you How To Tweet With Location On Twitter.
Below are the steps involved in tweeting with your location on Twitter on your PC. (Make sure your location on your PC is already turned on before proceeding).
How To Tweet With Location On Twitter
1. Login to your Twitter account.
2. Click on your profile photo.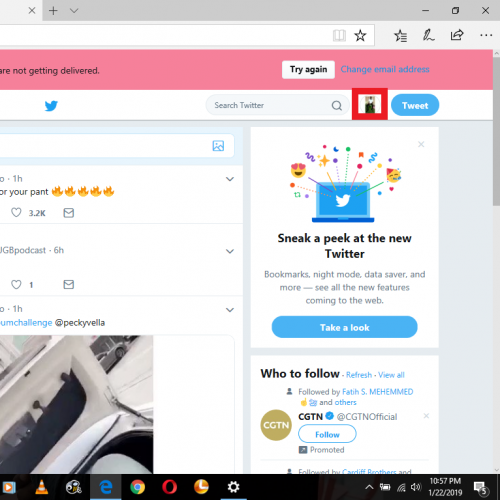 3. Click on settings and privacy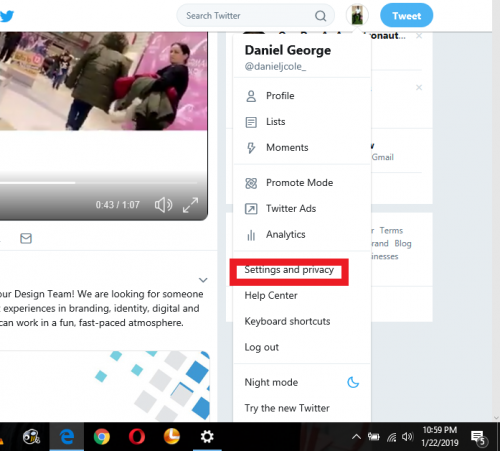 4. Navigate and click on the  "privacy and safety tab"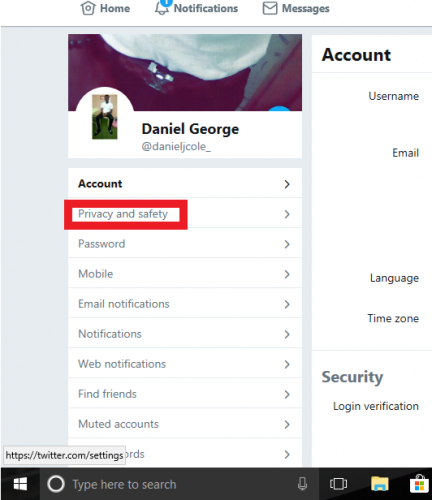 5. Click on the "add a location to my tweet" box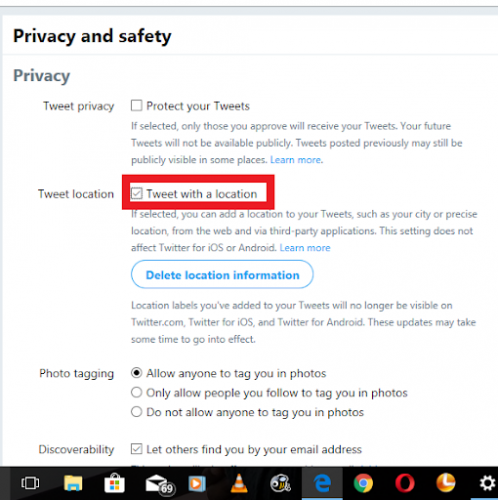 6. Click on the tweet icon.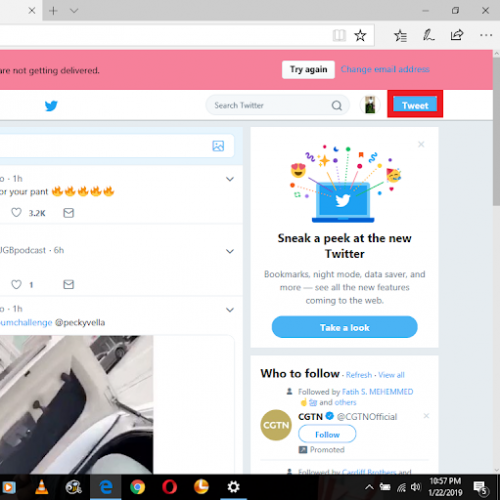 7. Click on the location icon on the tweet box.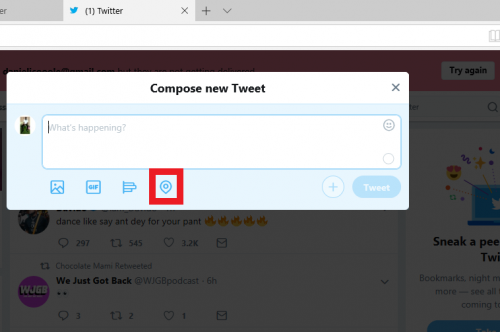 8. Choose your location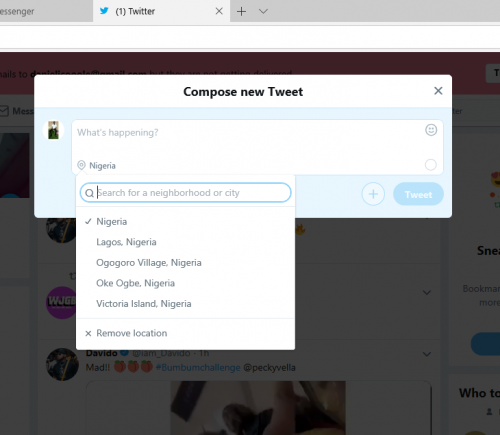 Conclusion
With the steps listed above, tweeting with your location should be easy. It is, however, important to consider the safety issues involved with tweeting with your location on your PC. Not everybody should show their location on Twitter. If you have a job that needs the security of information or if you are above the age of 18 and you are concerned about someone knowing your whereabouts, tweeting with your location on may not be a good idea. But if you would love tweeting with your location on for fun and other exciting reasons, then try the steps above and give me feedback via the comment box.
Frequently Asked Questions And Answers
Q: What location information will be attached to my Tweets?
A: This Twitter feature allows you to add information to your tweets selectively. This feature is turned off by default and you will need to turn it on to use it. This will allow Twitter to collect, save, and use your exact location each time you tweet.
Once you have turned on the feature, you will be able to add a location (like a neighborhood or a city) of your choice to your tweets. You can do this by tapping on the location icon while composing the tweet, and select the location you want to tag.
Q: What controls do I have whenever I attach location information to my Tweets?
A: Even after enabling tweeting with a location, you still have certain controls over the type of location information shared. With this in mind:
You can turn the tweeting with location feature on or off at any time.

You can remove your older location data from showing in your tweets.
Be careful and cautious about the type of information you share on Twitter. There might be some tweets where you may want to share your location such as "The train is leaving now" or " A truck driver just spilled some delicious candy on the highway", and some other tweets where you may need to keep your precise location private.
Here are some related articles;
How To Use Twitter Promote ModeHow To Log Out Of Twitter Account On All Devices At Once
How To Stop Video Autoplay On Twitter