The 'Instant messaging' Archives
Posted April 8, 2018 by Sheraz Ali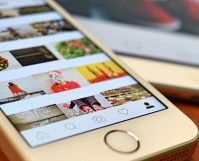 Yes,  You can now tag someone In Instagram story! Instagram stories finally have something that Snapchat stories lack. At least, Instagram finally comes up with something remotely original.
Posted April 5, 2018 by Leomar Umpad
You can set Instagram to remember your login credentials. This way, you can easily login to Instagram without entering the password of your account. Learn how to quickly login to Instagram without hassles by following the steps outlined in this article.
Posted April 2, 2018 by Sheraz Ali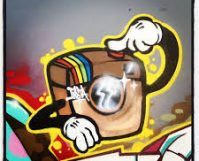 Worried that some creepy ex or an uninvited stalker might breach your privacy on Instagram? Privacy and security is something users take really seriously and after the recent accusations on Facebook, concerning the Cambridge analytical case, users have become overly cautious of their online data. Instagram provides its users a number of features to protect their […]
Posted March 29, 2018 by Leomar Umpad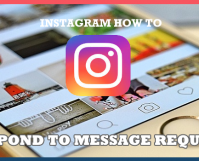 You can decline or accept message request on Instagram Direct even for those who are not your followers. This article will guide you in show two methods of responding to messages requests on Instagram Direct
Posted March 23, 2018 by Leomar Umpad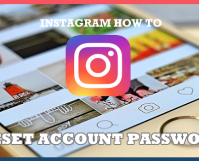 The more internet accounts you have like emails, social media accounts, subscriptions and the likes, the more there is a chance that you may forget your accounts' passwords. If you forgot your Instagram password, this article would teach you how to reset Instagram password.
Posted March 18, 2018 by Leomar Umpad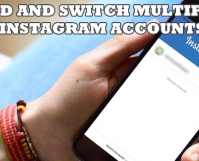 Instagram allows users to use multiple accounts on a single device. Recognizing that there could be more than one user of a mobile device, Instagram has an option to use up to five multiple Instagram accounts on the phone. You just need to add another Instagram account on your phone. This article will teach you […]
Posted March 16, 2018 by Sheraz Ali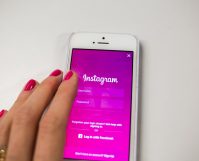 Are you interested in retrieving an Instagram account that got disabled? This tutorial will tell you all the strategies to reactivate Instagram account. Before going towards that, let's discuss the basic key roles of an Instagram account. Instagram is basically a social networking site where you share pictures and posts  publicly with the members of Instagram. It's […]
Posted March 16, 2018 by Leomar Umpad
The search box is one of the useful tools on Instagram. This feature can find everything we want to see or look for. For easy access to your most searched accounts, Instagram saved them for you. Like other app and online search engine, Instagram stores your frequently searched keywords. However, everyone may not want to […]
Posted March 8, 2018 by Leomar Umpad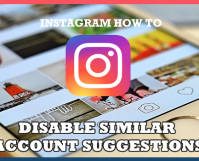 Instagram automatically shows suggestions of profiles similar to the ones that a user just followed. This is called the Similar Account Suggestions feature. The feature automatically suggests profiles and accounts that are similar to the one recently followed. The algorithm analyzes the last profile followed and suggested similar profiles that the user may be interested […]
Posted March 3, 2018 by Leomar Umpad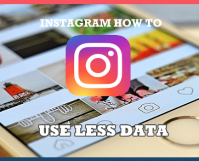 Instagram, undoubtedly, is one of the more popular social media apps. Since Instagram is leaning more on posting pictures and videos, the app may consume a considerable amount of data. This may not be an issue if you are connected to a Wi-Fi connection or you are on an unlimited data plan. However, for those […]
Posted February 27, 2018 by Leomar Umpad
Upon installation to your phone, Instagram's language is set English by default. If you prefer to use a language other than English, then you can change Instagram's language through the Settings. This article will detail each step with a screenshot so you can easily change Instagram language.
Posted February 26, 2018 by Sheraz Ali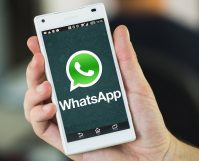 We all have relatives living around the globe. Sometimes, it so happens that one of your best friends emigrates to a foreign country and you feel completely alone. In times like these we can whatsapp an international number and save ourselves from the pinching sadness. In ancient times, before the advent of messaging apps, such as Whatsapp, […]