Among its recent updates, WhatsApp has finally rolled out the much-awaited animated stickers. Not only that, but they have been further updated to have the loop feature. They auto-play in loops, that is. Initially, four packs were released some weeks ago. But the leading messaging app company later released two more packs. And hopefully, they will keep on coming. So, find out below the easy steps to adding the brand new animated stickers on WhatsApp (latest update). Be sure to have the latest version installed in your device. The steps mentioned below are for the Android version of the app.
Adding the Brand New Animated Stickers on WhatsApp:
1. Open a new chat on WhatsApp.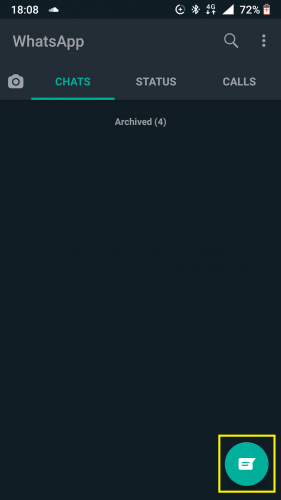 2. Tap on emoji.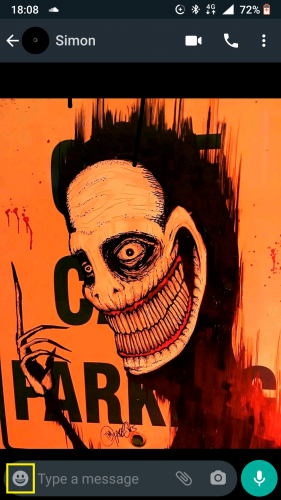 3. And then on stickers.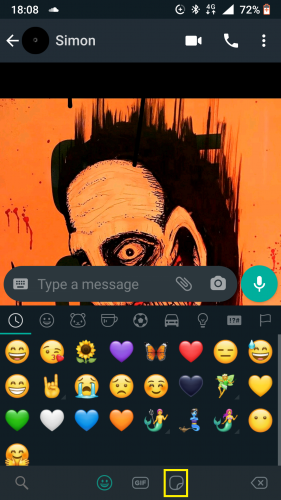 4. Tap on + to add new stickers.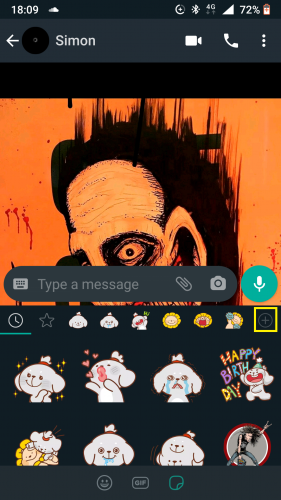 5. ALL STICKERS section will automatically open first.
6. Animated stickers will be denoted by play.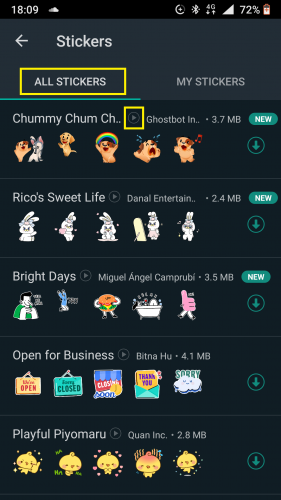 Every sticker pack with the play symbol is an animated sticker.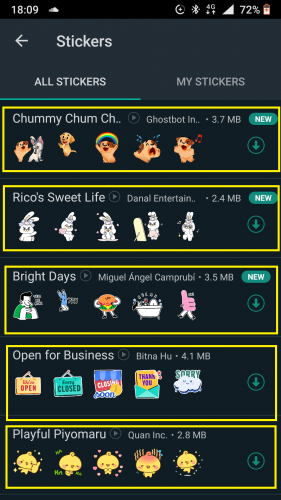 7. To add an animated sticker pack, tap on download.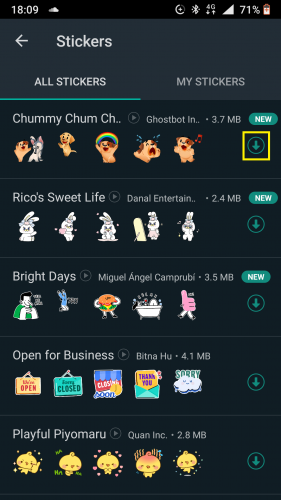 8. The animated sticker pack is now downloaded.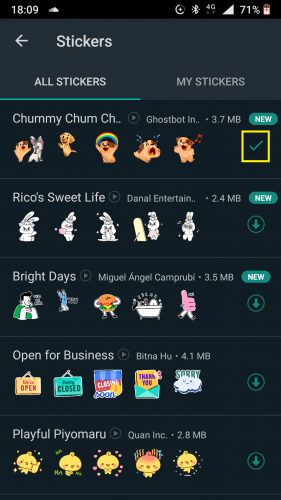 9. And you can see it from MY STICKERS.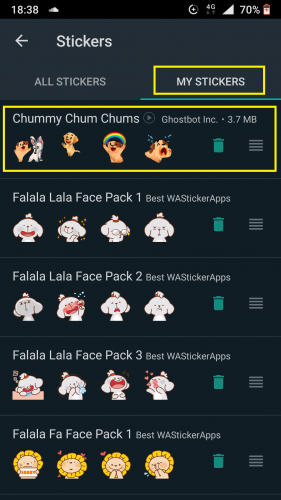 Previewing and Deleted Animated Stickers:
From MY STICKERS section where you left off from above, you can:
10. Delete and/or reorder animated sticker pack, too.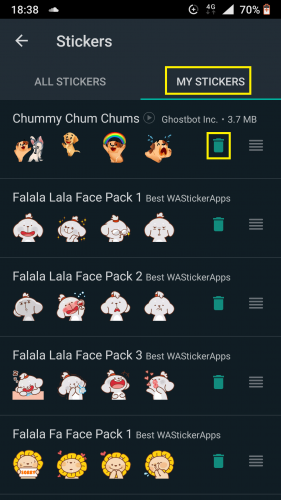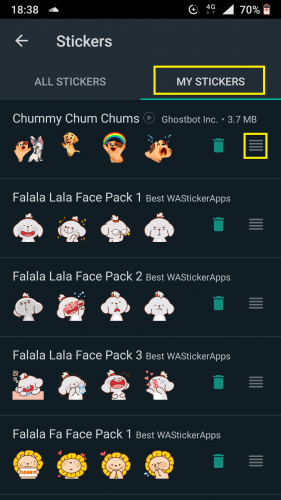 11. To preview a sticker, tap on the sticker pack.
12. And select a sticker within to preview.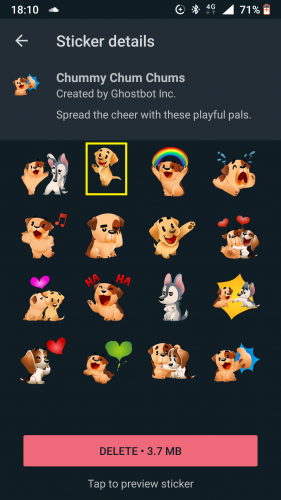 13. The sticker will play itself in a loop.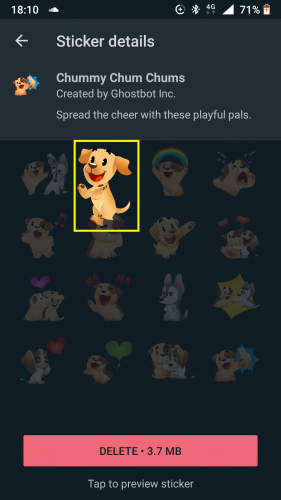 14. You can also delete sticker pack while preview.
15. Tap on DELETE (sticker pack size) below.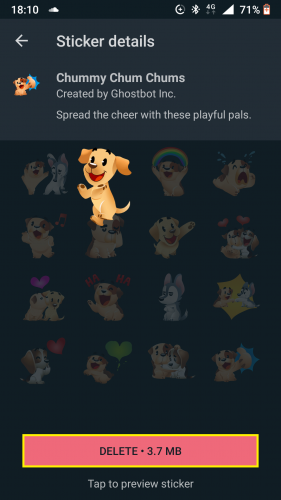 16. And hit DELETE.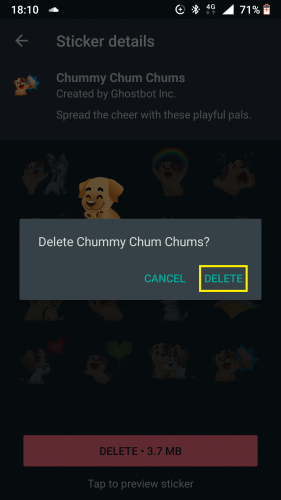 Now you can enjoy as many animated stickers with your contacts on WhatsApp as you want. All you need is some extra space in your device.
Frequently Asked Questions
1. I don't see the new animated sticker packs. What should I do?
If the packs are not appearing in your WhatsApp, hitting the + button from stickers will redirect you automatically to the Store. From there, you can easily download the animated sticker packs and even others you like.
2. Why am I not seeing the animated stickers in my WhatsApp?
You need to have the latest version of the app installed in your device (Android v2.20194.16 and iOS v2.20.70).
3. Will the stickers disappear if I uninstall the app?
These animated stickers work the same way other, non-animated stickers do. You can download, preview, reorder and delete them much the same way you would with other stickers. As such, both types of stickers are automatically removed when you uninstall WhatsApp. You can always reinstall them from the Store, though.
More on WhatsApp
The latest update also has another amazing feature: the one that allows you to add contacts in WhatsApp or simply message them without having to add them using QR code. Find out how to do that, and more, with how-to's like the following: