Comments are actually a good thing. When you upload a recent image of you skydiving, singing, or doing something else amazing, you'd want someone to comment. Some of us find pleasure in listening to peoples response on our newly bought Range rover or something else. So yes, comments are actually cool. It only becomes bad when the comments are offensive. In a bit, I will show you how you can hide offensive comments on Instagram.
Instagram is an amazing platform as you all know and I love Instagram so much. One of the traits about Instagram that I love is the way they handle privacy policy. Truth be told, Not everyone that follows you on Instagram is your fan. Most people come with nothing but negativity, but thanks to Instagram, all that can be controlled. With the push of a button, you can completely hide offensive comments on Instagram.
I think celebrities are the ones who get to see lots of offensive comments from fans. I have a celebrity friend who always complained about people commenting negatively on his posts. He couldn't bear it anymore, he had to ask me to block comments on his Instagram account. But wait, is it actually possible to block comments on Instagram? The answer is yes! Here's a well-detailed article on how to turn off comments on Instagram. That's if you'd like to turn off comments though. But I think you should try hiding comments on Instagram.
I know you may be thinking and wondering. how does Instagram block or hide offensive comments? Well, Instagram actually uses artificial intelligence to hide bullying comments. Some comments might not be hidden, but trust me this feature is cool indeed.
So, I don't want to bore you with long talk, I could literally talk forever. Let's get to the fun part where I show you how to hide offensive comments on Instagram.
How To Hide Offensive Comments On Instagram
1. Open Instagram on your Android device.
2. Go to your profile.
3. Click on it three dotted icon at the top right.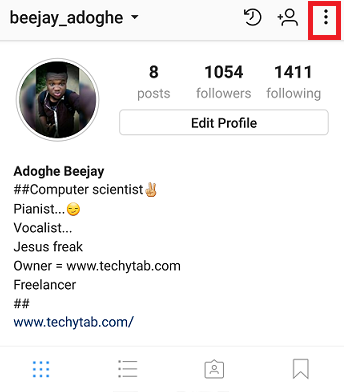 4. Tap on comment controls.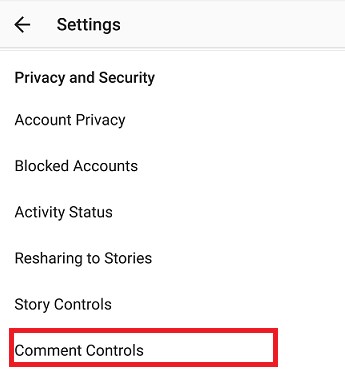 5. Activate the "Hide offensive comment".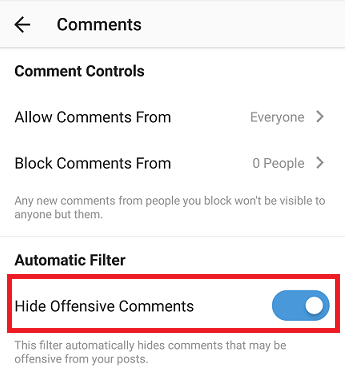 And that's all. I am sure that was very easy to accomplish. After this is done offensive comments will be hidden. Yeah. you won't get to see those annoying comments again. An amazing feature I must say.
Thanks for stopping by. Until next time, I remain your favorite tech guy!
Frequently Asked Questions And Answers
Q: Will my followers know that I have hidden offensive comments?
A: No, they won't.
Q: How does Instagram know offensive comments?
A: Instagram uses machine learning to identify comments that seem offensive.
Q: Can I Unhide offensive comments?
A: Sure, whenever you want to.
Here are some related links that you'd like;
How to Automatically Share Instagram Story to Facebook
How to Enable Two-factor Authentication on Instagram
How to Go Live on Instagram — Engage Your Followers in Real Time
How to Appear offline on Instagram — Disable Activity Status
How to Archive and Unarchive Instagram Posts and Stories