Ever been in that situation where you mistakenly tap on the delete icon of an email on your Gmail App? Well, it has happened to me on several occasions. It was a bad experience for me until I found a method or means of confirming Emails before deleting. I didn't know that Gmail on Android had this feature embedded on it. So, here goes this article on how to confirm email before deleting.
I know sometimes we never think before doing that (i mean deleting messages), it could be a reflex action, but here is the good news, after going through this article on How To Confirm Email Before Deleting Gmail it and the steps carefully, you will now have an option to confirm before deleting your email from the Gmail App.
It's just a simple process that is going to be really helpful to you sooner or later. So read on.
Now let me break it down for you. Somehow along the line, you accidentally delete an email that you did not necessarily intend to delete all because there is no confirmation icon, don't panic, I will show you a way that you can set your Gmail so whenever you try to delete an email you will be asked to confirm before deleting.
And the best way to get yourself off this mess is to enable an option box.
Okay, without wasting much time, let's move on with the steps on How To Confirm Email Before Deleting Gmail.
How To Confirm Email Before Deleting Gmail
1. Launch the Email App On Your Android Phone.
2. Tap on the utility icon at the top left.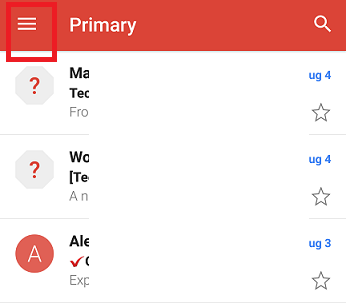 3. Scroll all the way and select setting.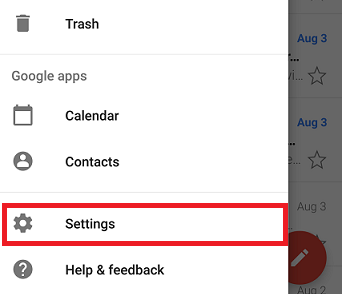 4. Select General Settings.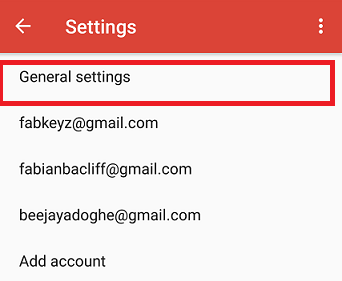 5. Scroll down and click confirm before delete box and it will be marked.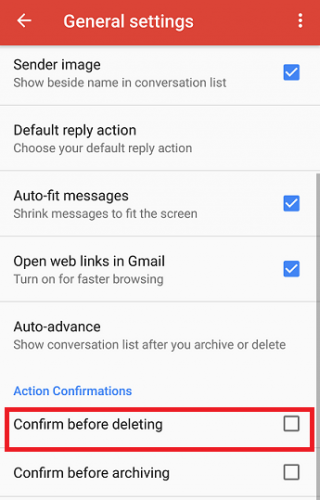 There you have it, quite easy. If you carefully followed these steps on How To Confirm Email Before Deleting Gmail, then you would have gotten your problem solved.
Alright, we have come to the end of this article on How To Confirm Email Before Deleting Gmail and I hope this has been helpful.
But if in the process you encounter any difficulties, don't panic just simply scroll down to where you have the comment section and drop the comment or questions regarding this post and we will give it our best to respond as quickly as possible.
Meanwhile, here are some frequently asked questions and answers.
Frequently Asked Questions And Answers.
Q: If I successfully confirm my Email before deleting, can I later disable the delete confirmation on my Gmail and how?
A: The answer is Yes you can. simply go through the same process as you did in confirming Email before deleting and finally tap on the same box to unmark, then you have successfully turned off confirmation before deleting.
Q: Will I get any notification after I confirm Email before deleting?
A: The answer is No. There is no particular notification after confirming Email before deleting.