Sharing a contact on WhatsApp is perhaps among the easiest things one can do on this messaging giant. There are three different yet equally easy and short methods of going about it. Couple years back, there was no option to 'attach' a contact just like one would attach a media file, documents etc. on WhatsApp. After recent updates, however, users now have the shortcut method available where they can share a WhatsApp contact with another user in the form of a direct attachment. So, keep on reading and find out below how to share a WhatsApp contact (Android version) in less than 10 steps!
Sharing a WhatsApp Contact – Method 1 (Shortcut):
This is the shorter of the two methods. It involves sharing of a contact by attaching it, just like you would attach a media file to send it. To start:
1. Launch WhatsApp.
2. Open the chat you want to share contact with.
3. Tap on Attachment icon > Contact.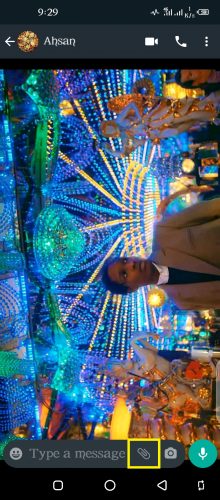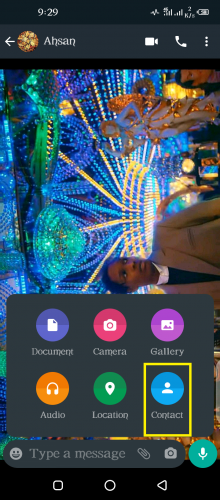 4. From contacts' list, select contact(s) to be shared > Next.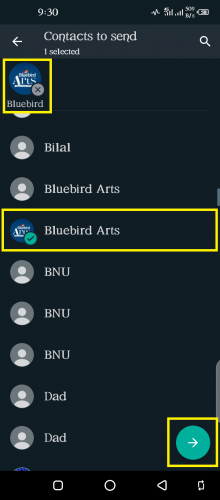 The ones you select will start appearing at the top, in the form of a horizontal list. Alternatively, hitting the cross icon removes selected contact from this share list.
5. Send selected contact(s) by tapping Next again.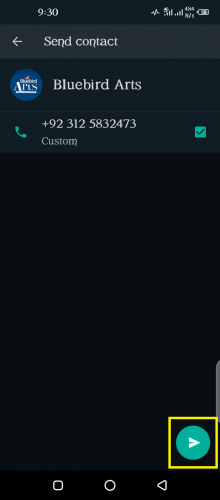 6. You have successfully shared the contact.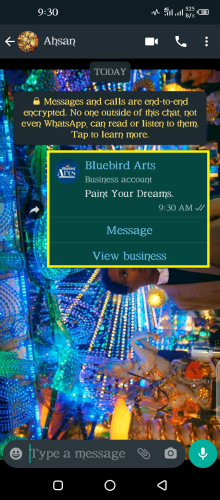 Sharing a WhatsApp Contact – Method 2:
1. Launch WhatsApp.
2. Open the chat who's contact needs to be shared.
3. Tap on more icon from top-right corner > View Contact OR
4. Alternatively, simply tap on contact's name.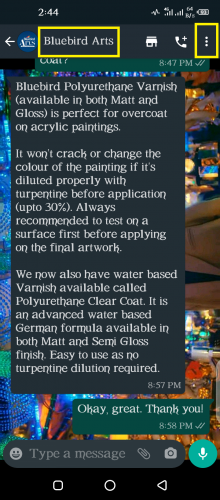 5. Tap again on more icon > Share.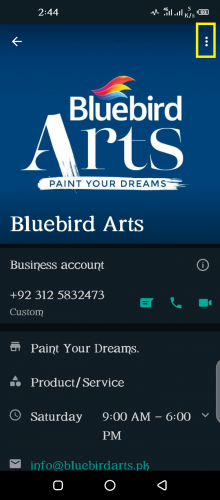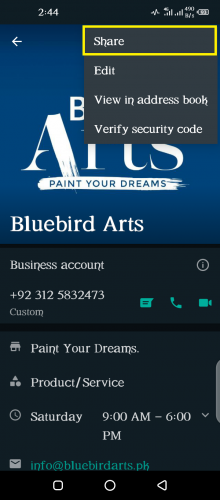 6. From contacts' list that pops up, select whom you want to share with.
And you're all set!
An Even Easier, Shorter Way Is…
…to simply copy the contact you want to share and paste it into the chat bar of the person who want to share it with. What could be easier than that! You can copy a WhatsApp contact by tapping on the contact's name and scrolling down till you see the number. Simply copy-paste it from here.
Frequently Asked Questions
1. How many contacts can I share at once?
WhatsApp lets you share 256 contacts all at once!
2. Will a user find out I have shared his/her contact through WhatsApp?
Due to the diverse security and safety plans in measure, WhatsApp keeps such activities known only to you so, no, a user will not find out when you share their contact to another WhatsApp user.
3. Can I share a contact that I have not saved in my device?
No, it needs to be saved either as a new contact or into an existing one before it can be shared. Although, even without saving it, you can verify that contact's QR code.
More on WhatsApp Features and Settings
How to Change the Font Style in WhatsApp
Read WhatsApp Messages Secretly (Without Opening)
Turn On WhatsApp's Fingerprint Lock Feature
Free up WhatsApp Storage Space with Storage Manager (Updated)