The 'Instant messaging' Archives
Posted February 15, 2013 by David Kirk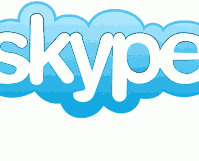 Due to previous agreements between Microsoft and Yahoo, users of Windows Live Messenger and Yahoo Messenger have been able to communicate for a long time. However, as Microsoft forces people to use Skype instead, it is unclear if the two networks will continue to cooperate with each other.
Posted May 2, 2012 by Aaron St. Clair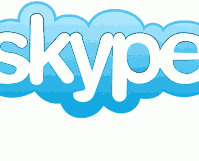 Since your Contacts play in important role in the functionality of Skype, it only makes sense to back up this vital inforamation. That way, if disaster strikes, you simply restore the contacts and you're off and going again.
Posted March 7, 2011 by Rob Rogers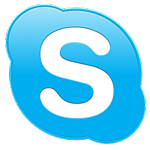 By default, Skype allows the usage of "non-personally identifiable information" about you when serving third party ads. If you are uncomfortable with this do to privacy concerns, you can change the default setting to disallow this.
Posted October 22, 2010 by Rob Rogers
If you are tired of having to see the ads that appear at the bottom of Live Messenger's window, you can prevent these ads from appearing without having to touch your registry or install any other software.
Posted October 6, 2010 by Rob Rogers
Sometimes the notifications from Windows Live Messenger can becom overwhelming, especially if you use it for chatting with your Facebook friends. Each time a friend signs in, you will be notified. You can disable some or all notifications and stop the interuptions.
Posted August 15, 2010 by Rob Rogers
Trillian is a multi-chat client that allows you to be logged into multiple networks at the same time. By default, Trillian starts when Windows does. To stop this from happening and to speed up your system's boot up, follow these steps:
Posted August 13, 2010 by Rob Rogers
Microsoft has integrated Messenger into the latest version of Hotmail. If you don't like being interupted by incoming chats while you're trying to perform your email tasks, you can disable the integration.
Posted April 14, 2009 by Rob Rogers
Instead of going into Google Talk, hunting for your Friend's name, and selecting it to begin a chat session, you can create a desktop icon for each Friend that you frequently chat with. Clicking on the desired shortcut will open a chat window with the associated Friend. Saves you some time and let you get right to the chat.
Posted March 20, 2008 by Rob Rogers
Digsby is a multiprotocol IM client that also acts as both an email notifier and social networking tool. Since all of this functionality takes up quite a bit of memory, you are wasting resources by leaving it running when you don't need it. If you took the default settings during the setup, Digsby starts when […]
Posted July 23, 2007 by Rob Rogers
By default, the Yahoo! Messenger starts when Windows does. If you don't use Yahoo! Messenger regularly, you are wasting resources by having it run when you don't need it. To stop Yahoo! Messenger from starting when Windows does:
Posted July 10, 2007 by Rob Rogers
By default, the Google Talk application starts when Windows does. If you don't use Google Talk regularly, you are wasting resources by having it run when you don't need it. To stop Google Talk from starting when Windows does:
Posted June 18, 2007 by Rob Rogers
By default, AIM launches your web browser to bring up AIM Today each time you sing in. This can get rather annoying if all you wanted to do was chat with someone. To disable the launching of AIM Today, follow these steps: