Think of the new Instagram chat sticker as an exclusive club for your followers. You can give them access to this club through and have a private chat party.
Fun, isn't it?
This new sticker joins the glittering force of stickers in the stories menu, including questions, polls, and quizzes.
How the New Instagram Chat Sticker Works
This feature is quite similar to initiating a chat with someone with Instagram Direct message (DM), but with extended convenience. It gives you the option to DM your Instagram story viewers directly.
Basically, you place this sticker on your Instagram story, and your followers can tap it to request access to an exclusive chat. You can then choose who you want to grant entry and who you want to shut the door on.
Instagram Chat Sticker Ideas
The reason why Instagram introduced this new feature is to help people have private conversations about something relevant to the story they've posted.
For instance, if you've posted a picture from a trip to Hawaii, you can include this sticker, and discuss the trip with your selected friends and family.

Similarly, book enthusiasts can post the picture of a book cover as their story, with this sticker. Followers who are interested in discussing the book can then request to join the chat.
And there's nothing complicated about the chat sticker. You can end the chat or kick people out like you can in a Whatsapp group or a FB chat.
Although I think this new feature is tailored for general users, Instagram influencers can get something out of it as well. Especially, Fitness trainers on Instagram like Sommer Ray and Anna Cheri can expand their reach through this join chat sticker.
For starters, they can post the sticker, and choose a few fans to chat, but that could turn a bit cloying and cringy. Still, it's worth a shot.
I believe the basic reason behind this feature's introduction is to provide a glimpse of the old days.  There was a time when Instagram was a platform for friends and family and not a marketplace for businesses and Instagram models.
Step-by-Step Guide: Using the Instagram Chat Sticker
You can use this sticker quite similarly to how you use any other sticker or emojis in your stories.
1. Go to your Instagram Story.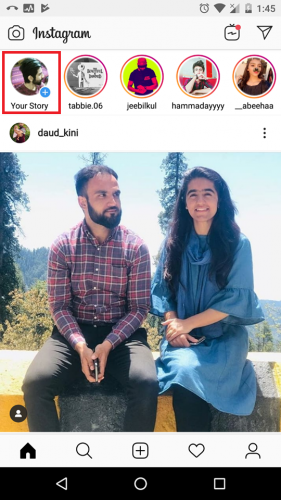 2. Tap the Sticker Icon.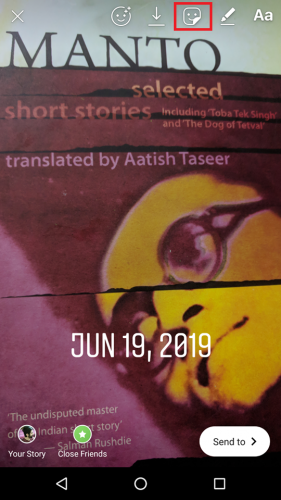 3. Scroll down and select the chat sticker.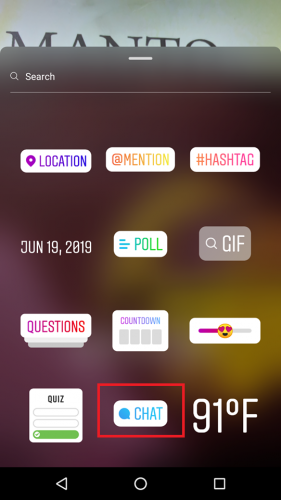 4. Name your group chat.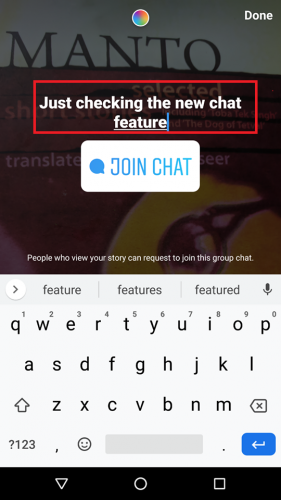 5. Edit your sticker. You can change its color if you wish.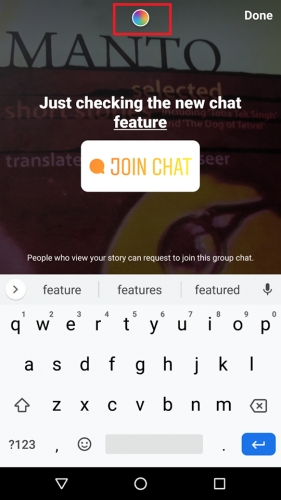 6. Post your story.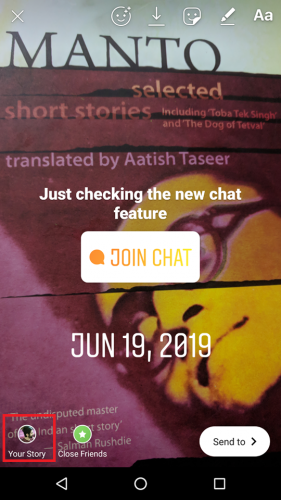 7. Let people tap the sticker and send a request to join.
8. Swipe up to see join requests.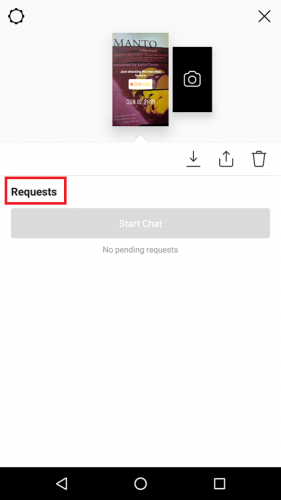 9. Here, you can do two things.
Press the top-check box to accept all join requests.
Tap the checkboxes beside the users you wish to join the chat.
10.  Finally, tap start chat.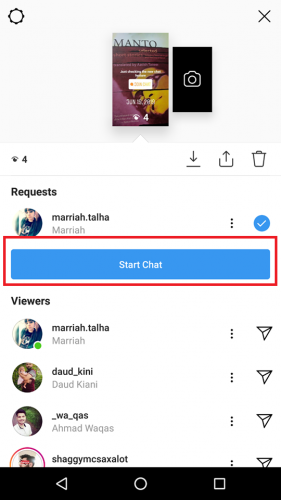 User Controls within the Instagram Chat
The controls within the chat are pretty much the same as any chat. You can:
Mute Chat (if the notifications from the chat are bugging you)
Mute Mentions
Change Group Name
Turn on or off approval requests (Turning them off will mean that everyone is permitted to join the chat).
You also have full authority over the participants of your group chat. You can:
Remove an Instagram user from the chat.

Give a user admin privileges.

Send a user an Instagram DM externally.
Lastly, if you choose to, and if the chat has gone off the cliff into an unwanted cave, you can also leave the group chat.
And that's it!