The 'Uncategorized' Archives
Posted February 16, 2015 by Leomar Umpad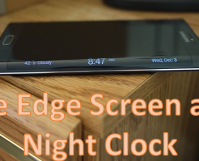 For those who use smartphones, one of the most common uses of these devices is to check the time, which is typically found in the upper-right part of the screen when the screen is turned on. When the phone's screen is turned off, you need to wake it up to see the time. This can […]
Posted January 18, 2015 by Walker Rowe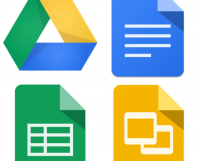 Google Slides is a good alternative to Power Point, and it is much easier to use than Visio. You can use Google Slides to make eye-popping presentations or just draw simple charts and diagrams. Not only is it easy to use, but it is also intuitive like PowerPoint and much less complicated than a full […]
Posted December 14, 2014 by Leomar Umpad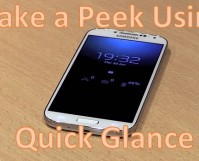 When you are busy with the daily grind, constantly pressing the Home or Power buttons to view notifications on your phone can be counter-productive. Aside from the effect on one's focus and productivity, constantly pushing the main buttons of your Galaxy device can contribute to their wear and tear. Did you ever wish that there were […]
Posted June 19, 2012 by David Kirk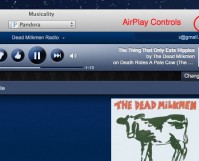 As AirPlay enabled receivers and speakers become more popular, users are searching for ways to send popular online streaming music services to these devices. Here is our review of the Musicality and Muse applications for streaming from your Mac via AirPlay
Posted February 19, 2011 by Lê Hoàng

While using Photoshop, many users tweak the program's settings and end up with unwanted program's behaviors. This simple guide will show you how to restore Photoshop's settings to the default state. This has been tested to work in versions CS3, CS4, and CS5.
Posted November 5, 2010 by Jimmy S
This tech-recipe will explain how to adjust the Kinect sensors angle manually and how to go through the Tracking Setup again.  The Kinect sensor has a built-in motor that moves the camera on its base, this tutorial will also explain how to adjust it to optimize its angle for your setup.
Posted March 16, 2006 by William_Wilson
If you need to get rid of a second OS failed installation, use the following tutorial to guide you through the necessary steps.
Posted February 28, 2006 by William_Wilson
This tutorial explains how to customize specific aspects of your Start menu and how to make your system reboot faster.
Posted May 19, 2005 by Quinn McHenry
Non-global zones in Solaris 10 do not have the ability to see drives or disk slices. (To prove this, list the contents of /dev/dsk from within a zone.) What filesystems are mounted in which zones is controlled exclusively from the global zone. This tech-recipe describes persistently mounting a disk slice in a non-global zone.