The 'Uncategorized' Archives
Posted April 10, 2015 by Leomar Umpad
The screen of the Samsung Galaxy S6 Edge can be easily customized. In fact, you can set the edge screen to light up with a specific color to indicate a notification from a particular person. This means that by glancing at the color of the edge screen of your Galaxy S6, you will be able […]
Posted March 12, 2015 by Leomar Umpad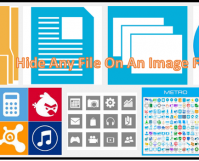 Hiding files on your computer is a clever idea, and you can easily find ways to do it. After all, you do not want prying eyes snooping around in your confidential files. However, finding hidden files on a computer is common knowledge. In fact, you can read a Tech-Recipes tutorial on how to show or […]
Posted March 7, 2015 by Leomar Umpad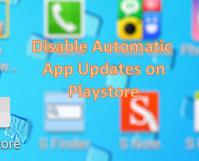 To keep up with the latest fixes for bugs and improvements on Android applications, the Google Play Store is set to update apps automatically as soon as changes are available. Though there are advantages to the auto-update feature, some users may prefer to update their applications manually due to a slow connection or low memory. […]
Posted March 5, 2015 by Leomar Umpad
The Google Play Store, the default Android market, contains applications, games, movies and books that can be downloaded with a few taps on your phone's screen. Unfortunately, Google Play may not be child-friendly since it has some content that is for adults only. If you are a concerned parent and want to moderate what your […]
Posted February 21, 2015 by Leomar Umpad
YouTube is a convenient platform for watching your favorite videos online. Whether you want to see your favorite artist's latest music video or tutorials on cooking an egg omelette, YouTube has millions of videos waiting to be watched. YouTube has one requirement though: you need to be connected to the internet to watch the videos. […]
Posted February 16, 2015 by Leomar Umpad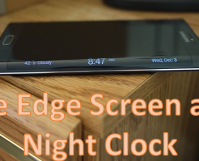 For those who use smartphones, one of the most common uses of these devices is to check the time, which is typically found in the upper-right part of the screen when the screen is turned on. When the phone's screen is turned off, you need to wake it up to see the time. This can […]
Posted January 18, 2015 by Walker Rowe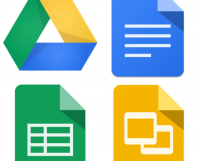 Google Slides is a good alternative to Power Point, and it is much easier to use than Visio. You can use Google Slides to make eye-popping presentations or just draw simple charts and diagrams. Not only is it easy to use, but it is also intuitive like PowerPoint and much less complicated than a full […]
Posted December 14, 2014 by Leomar Umpad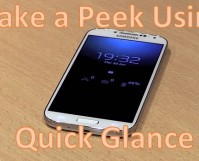 When you are busy with the daily grind, constantly pressing the Home or Power buttons to view notifications on your phone can be counter-productive. Aside from the effect on one's focus and productivity, constantly pushing the main buttons of your Galaxy device can contribute to their wear and tear. Did you ever wish that there were […]
Posted June 19, 2012 by David Kirk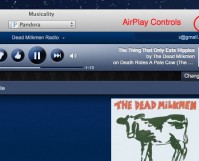 As AirPlay enabled receivers and speakers become more popular, users are searching for ways to send popular online streaming music services to these devices. Here is our review of the Musicality and Muse applications for streaming from your Mac via AirPlay
Posted February 19, 2011 by Lê Hoàng

While using Photoshop, many users tweak the program's settings and end up with unwanted program's behaviors. This simple guide will show you how to restore Photoshop's settings to the default state. This has been tested to work in versions CS3, CS4, and CS5.
Posted November 5, 2010 by Jimmy S
This tech-recipe will explain how to adjust the Kinect sensors angle manually and how to go through the Tracking Setup again.  The Kinect sensor has a built-in motor that moves the camera on its base, this tutorial will also explain how to adjust it to optimize its angle for your setup.
Posted March 16, 2006 by William_Wilson
If you need to get rid of a second OS failed installation, use the following tutorial to guide you through the necessary steps.