Android's customization features are one of the best in the market. However, one thing that Android falls miserably behind is in its ability to hide applications. Privacy is paramount in everything, including apps, but Android seems to forget that in every update. That's why users have to use third party applications to hide apps in Android. Most of these apps are ineffective and don't get the job done. Now, you don't have to waste your precious time searching for apps to hide other apps on the Google play store. In this article, I've compiled the best Android app hiders for you to use.
How to Hide Apps in Android
Apex launcher highly values user convenience. Its interface is simple and easy to navigate, which makes it one of the best app hiders currently available on the play store. And the best part is that you don't even have to root your Android device to use it. Here's how to use it.
1. Go to to the Google play store. Install Apex Launcher on your device, and Launch it.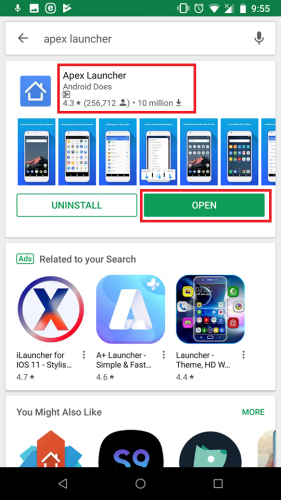 2.  On the Home Screen, tap App Settings.
3.  Navigate to Drawer settings> Hidden Apps.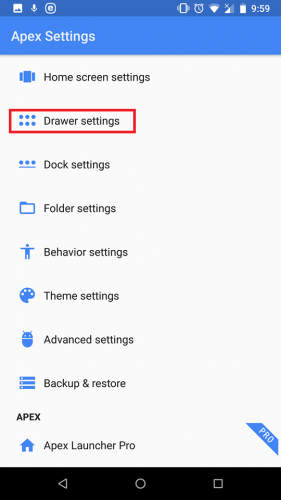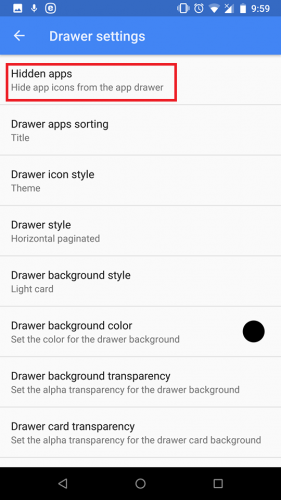 4. Here, you'll see a list of installed apps.  Select the Apps you wish to hide.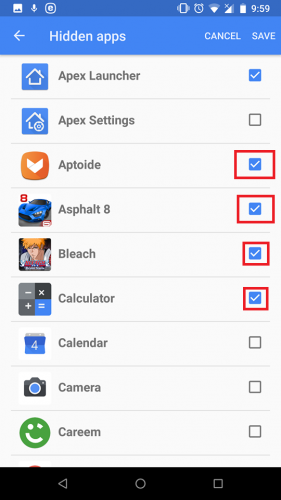 Finally, confirm your selection by tapping Save on your way out.
Voila! Hassle free job done. Now, if you want to access these hidden apps, all you have to do is a simple Android search. You'll no longer be able to see them on your Android drawer.
Method No. 2: App Hider For Rooted Devices
Caution: This method is only applicable for rooted Android Devices. Rooting is equivalent to jailbreaking in an iOS device. It allows you to install unverified apps, replace firmware etc. on your Android device.
1. Install Hide App Hide from Google Play Store and Open it.
2. Click the + sign on the main screen.
3.  Select the Apps you wish to hide.
That's all there is to it. You can also unhide your applications using the same app.
Alternative Apps to Hide Applications on Android Devices
Go Launcher: It is, in actuality, a launcher, but can also be used to hide apps. It's pretty easy to use. You'll get the hang of its functions in no time at all.
Parallel Space App: Another application that's great for disguising apps.
Why is Android Privacy so Important?
I would strongly suggest to ensure the privacy of your Apps on your Android device. Never put yourself in harms way because of personal negligence. In this world of cyber crime, a little mistake can land you in dire trouble. Besides the obvious threats, there are so many times in a day when we hand out our phone to siblings, friends or work colleagues. Needless to say, the apps on our phones store sensitive personal information, including images, photos and whatnot. I definitely wouldn't want to share a highly personal picture of mine with my parents. I'm petty sure I can say the same for you.
These apps work great, even in the newer version of the Android, including Oreo, Nougat and Marshmallow. And don't worry if you no longer wish to hide an app. these application give you the option to unhide apps as well. Everything is pretty basic in them. However, if you still have any problems, this guide will make everything crystal clear for you.
Frequently Asked Questions
Is there a built in feature in Android devices to hide apps?
Unfortunately, there is no innate feature to hide apps in Android. There was an option to protect Apps in Android 5.0+, but it has been removed in the newer versions. So, your only hope is the aforementioned apps, which I think are better than an in built feature.
Verdict
To bolster privacy, Android must release an in built feature to hide apps. But as long as third party applications exist and developers work day and night to provide us with solutions that official developers can't, everything will turn out just fine.
I'm going to wrap up this tutorial right here. Needless to say, if you have any questions, all you have to do is comment below and I'll respond to them as soon as possible. Also, if you need further help on any technical difficulty, check out my other articles by clicking my profile link. Also, check out these related tutorials.