Pinterest is more than just a great DIY platform. Sure, it's fun having a collection of interior design ideas in a board. But wouldn't it be great to be able to follow the designers themselves? Adding friends on Pinterest is perhaps the easiest way of adding friends on any other social platform. With a single tap of a 'follow' button, your Pinterest feed can start pouring your day with DIY content that's even more in tune with your taste. So, keep reading to find out how to add friends on Pinterest, and make way for a more customized Pinterest user experience.
Adding Friends on Pinterest in Less than 10 Steps:
A platform like Pinterest mainly caters to DIY needs. Art, baking, gardening…you name it. It's a place where ideas of all and any kind are brought to life. Settings such as those related to creating and editing boards, for instance, are quite dynamic. There are lots of teeny tiny things to do here and there for boards, board sections and so on.
But when it comes to other actions like, say, adding friends, Pinterest is very easy to operate. At the same time, note that on Pinterest, adding friends is not like adding friends on Facebook. Simply 'following' another Pinterest profile means you've added that account in your 'friends' list.'
Following steps cover the easy method of how to add friends on Pinterest:
1. Launch the Pinterest app.
2. Tap on Search icon below.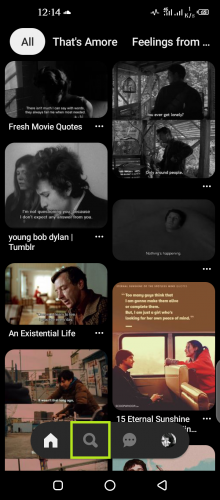 3. In the search bar, type the name or username of an account to be followed.
4. You can also find it under Accounts.
5. Tap on the account once you find it.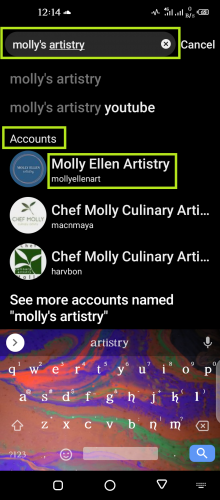 6. To add that user as a friend, tap Follow from their profile.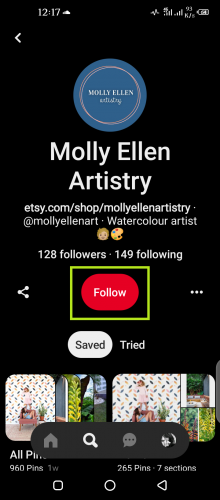 Following means they are now added in your list. Tapping the same button again will let you unfollow them and therefore, remove them from your friends' list.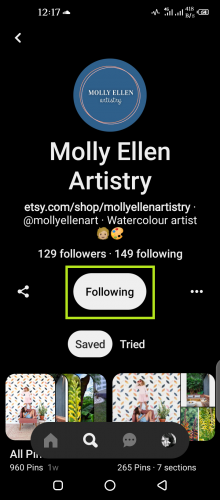 Viewing Friends' List on Pinterest
7. To see your friends' list, tap on your profile icon below.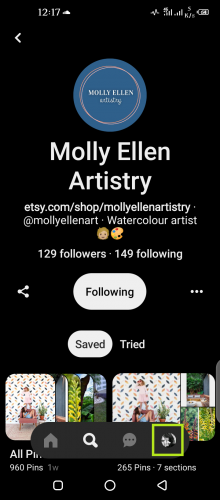 8. Tap your profile image again to access followers and following.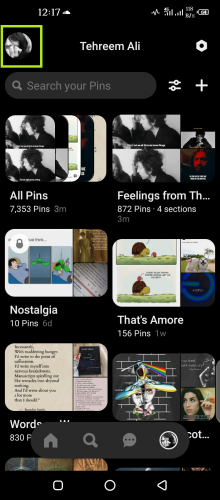 9. Hit Following to see the user you've just added as a friend.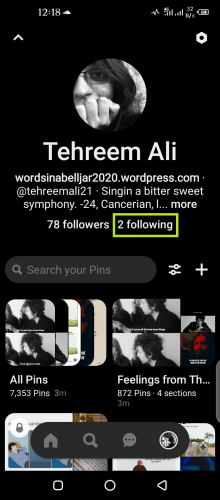 Anyone you add as a friend on Pinterest shows up in this list of following. If that account also shows up in your followers list, that means that person has added you back!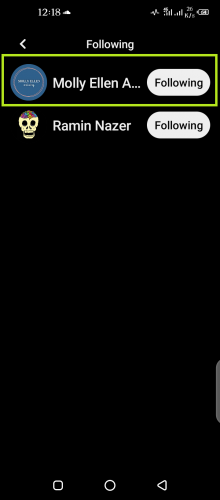 Alternatively, if you don't straight away find who you were looking for:
10. Tap on See more accounts…within search section.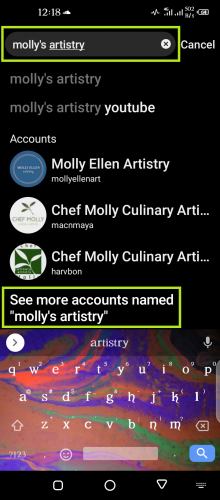 11. Locate any pin posted by that user.
12. Tap Follow in front of their name.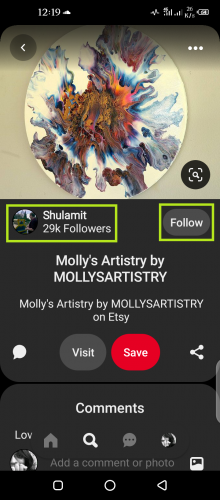 They are now added in your friends' list (following list).
Frequently Asked Questions
1. Is a user notified when I follow them on Pinterest?
Yes. You'll also be notified if they follow you back. A notification will also be sent if you save a pin of theirs, or vice versa.
2. Will users be notified when I unfollow them on Pinterest ?
No. Although there are other third-party apps users can install to find out who unfollowed them.
More on Pinterest
Clear Your Pinterest Search History
Download Videos From Pinterest
Pinterst: Turn Auto-play On/Off