Simply put, a Twitter 'topic' is exactly what it sounds like: a trend that has further tweets related to it. Twitter users are now able to follow and unfollow whatever topic interests them, from a wide range of topics as well as sub-topics. For instance, you might want to follow a topic called 'music' but will come across a plethora of other sub-topics under that head. In this case, those sub-topics will be based on sub-genres of music. Following certain topics on Twitter creates a Twitter feed more in tune with your likes. So, keep on reading to find out how to follow topics on Twitter (via Android app).
Following Topics on Twitter:
To make this setting more easily accessible, Twitter has now made a separate section titled Topics on main menu. You can access it right from your Twitter feed. To follow topics on Twitter:
1. Launch the Twitter app.
2. From homepage, tap on Menu.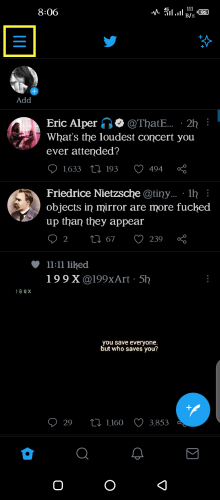 3. Go to Topics.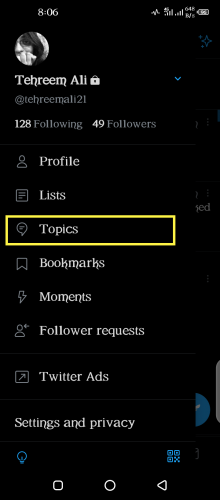 4. Under Following section, tap on More topics to view all topics.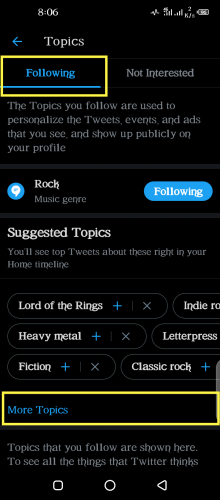 5. Choose a topic and tap on it to follow.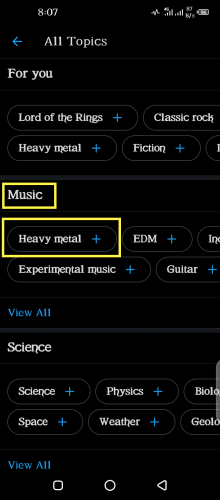 6. Blue tick and button means signal it's followed.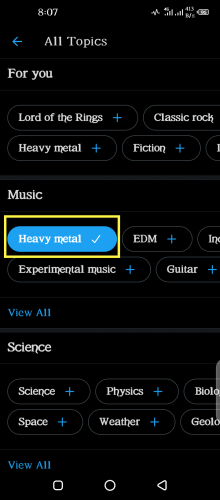 Unfollowing a Topic:
You can unfollow a Twitter topic any time. Doing so will remove it from the list of topics you've marked as interesting. To do so:
1. Repeat steps 1-3 from above.
2. Go to Following section in Topics.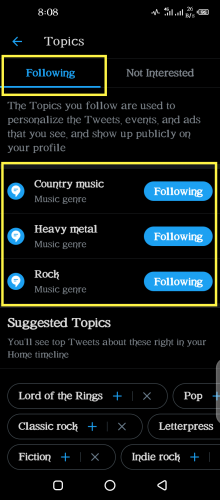 3. Tap Following button in front of topic to unfollow it.
4. Confirm topic removal from follow list.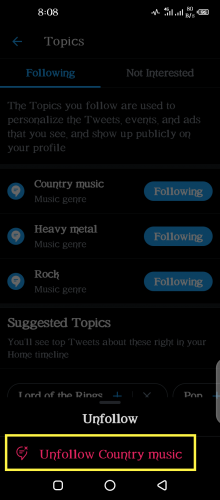 5. Topic's now unfollowed.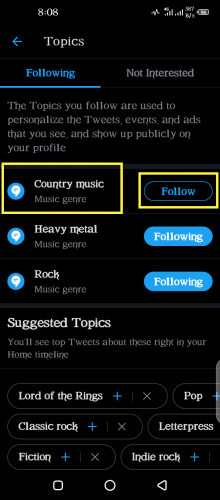 Follow/Unfollow Topics from Twitter Feed:
To make the whole process on how to follow topics on Twitter easier, users are now also shown 'follow topic' button under certain topics on the feed. The algorithm, based on previously followed topics, shows users similar topics they might like. To follow/unfollow a topic right from your Twitter feed:
1. Tap on a topic's Settings from feed.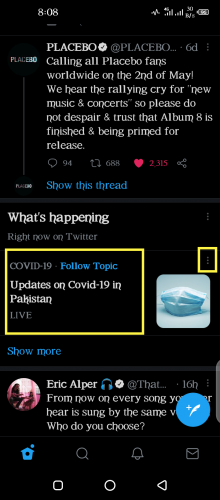 2. Hit either of the Not interested options.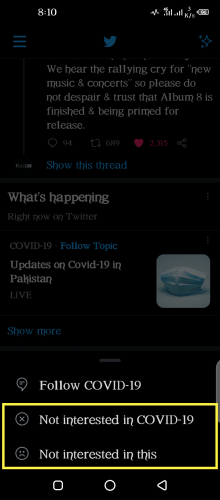 (Both perform the same function that is, removing/unfollowing a topic.)
3. Topic is now removed from following list.
4. Quickly tap Undo to follow the topic again.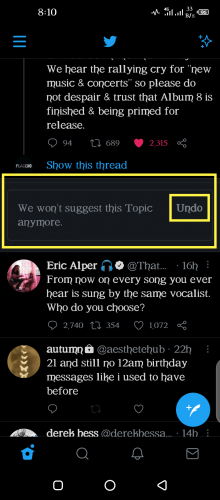 To see topics marked not interesting:
5. Repeat steps 1-3 from above.
6. From Topics page, open Not interested section.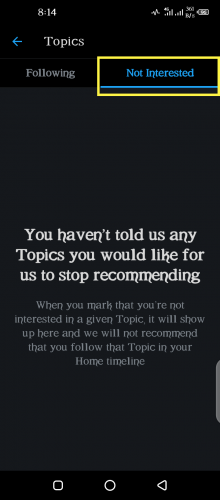 7. It will display whichever topic you flag as such.
Confirming Tweets and Following Topics from Twitter Feed:
Twitter is nice enough to ask you whether you think a certain kind of tweet, in YOUR opinion, fits that topic. If you want to see more DIY gardening tweets under gardening, for instance, just let the algorithm know by hitting YES or NO, done as follows:
1. Locate a tweet confirmation from Twitter feed.
2. Tap YES/NO if you (don't) wish to see similar content for that topic.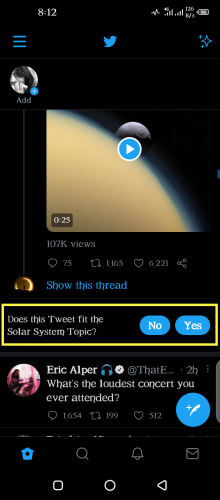 3. Similarly, locate a Follow Topic under a tweet you like.
4. Tap Follow Topic.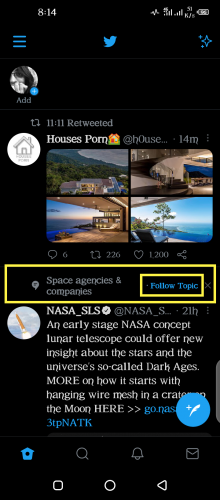 5. You are now following that topic.
Now you can browse through a Twitter feed that reflects your likes and dislikes. Enjoy!
More on Twitter
See Sensitive Content on Twitter