Twitter community posts some of the best images, GIFs, and videos one can find. If you follow lots of topics on Twitter, you will come across all the more video-related content on your feed every day. But isn't it a shame that you can't save videos off Twitter that really pick your interest? Luckily, for you, there is now a way to easily do so. You can download videos and even GIFs and images from Twitter using third-party apps. There are many circulating within Twitter user circles these days. Let's look at one below and find out how to download Twitter videos for free!
How to Download Twitter Videos using Third-Party App: 
1. Locate the video you want to download from Twitter.
2. Tap on Share icon below video.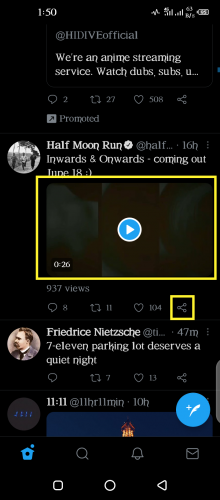 3. Copy video link.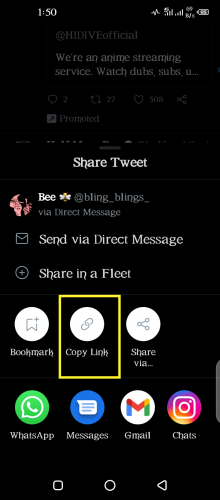 4. Open Play Store.
5. Type 'Twitter video downloader' in search bar.
6. Locate the following app.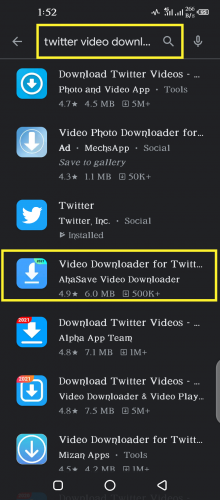 7. Install it.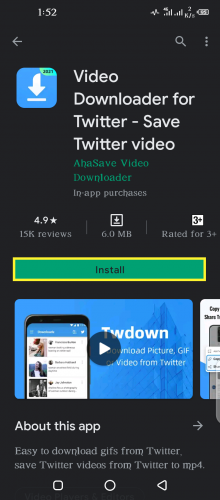 8. Launch the app > Continue.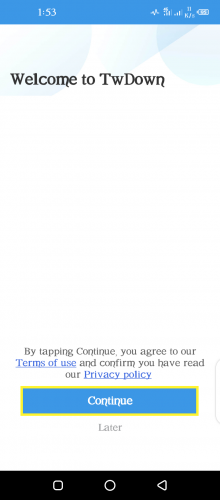 If you copy a link off a Twitter video and then open this app, it will automatically detect the video link. You can now start its downloading process, as shown below:
9. Tap on download in front of 720p to download in HD.
10. The video has now downloaded.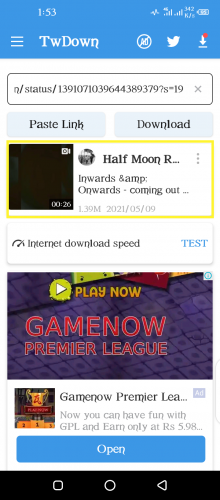 11. Tap on Downloads to see all Twitter video downloads.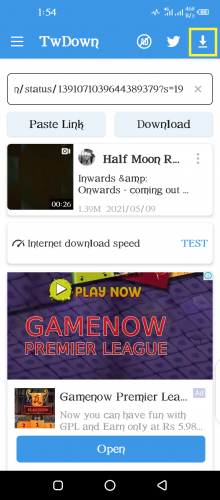 To take further actions on a video downloaded off Twitter:
12. Tap on Settings in front of video to be edited/shared.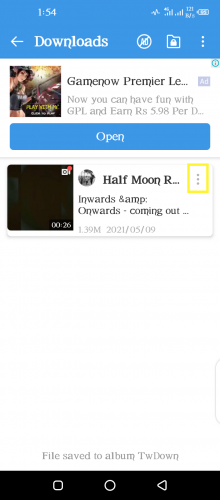 13. Select any of the following features, as needed.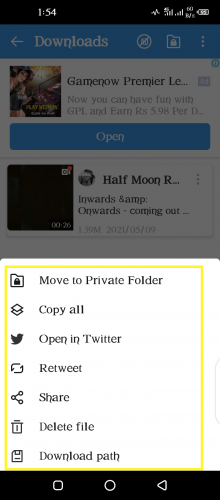 Now that you have installed the Twitter video downloader app in your device, you can easily download Twitter videos using share feature. To do so:
14. Tap on share below the video you wish to download directly off TwDown.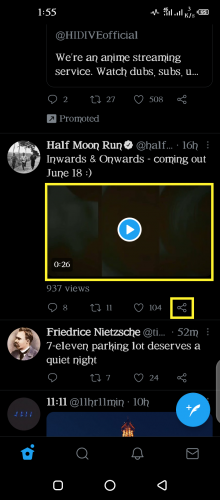 15. Select Share via…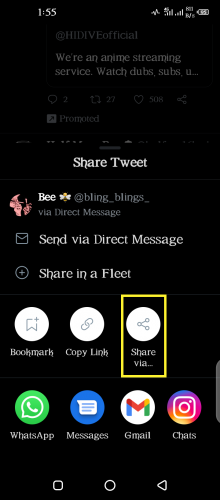 16. Tap on TwDown.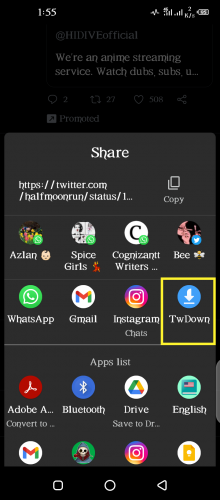 17. Follow aforementioned steps from here on out.
This is an easier, quicker method than first coping the video link, launching the TwDown app and downloading the video. By directly sharing the video to TwDown, you are saving time spent on launching the downloader app separately.
Frequently Asked Questions 
1. Does this app have any virus?
Even though this app is filled with ads, it does not harm your device and is safe to use.
2. Can I download other forms of media off Twitter?
This app has been rated 4.9 by over 500,000 users world-wide. As such, one of its perks is that you can download not only videos, but even GIFs and pictures from Twitter.
3. Will the downloaded videos be saved in my device's media library?
Yes, right after download, a folder called TwDown will be generated automatically in your Photos library. It will contain all the videos, pictures, and GIFs you might have downloaded. You can also play the downloaded files right from the app; it has a built-in player.
4. Can I upload a video downloaded from Twitter back on Twitter?
Unless there are copyright issues detected, yes, you can.
More on Twitter
Retweeting with Comments on Twitter
See Sensitive Content on Twitter