Pinterest made a couple of changes after its latest updates. They have made the whole pinning experience a whole lot better. But the most important changes seen around the app—for Android as well as iOS versions—have to do with moving pins from one board/section to another one. And reordering pins within a board/section as well as hiding pins from your homepage. Such features have allowed room for a more customized user experience on this amazing app. Here, we will show you how to move, reorder, and hide pins (after latest updates) in Pinterest for Android. Thus you can now you enjoy a more customized view of your Pinterest feed and profile.
Pinterest for Android: How to Move Pins:
1. Sign in to Pinterest from your Android device.
2. Go to your profile.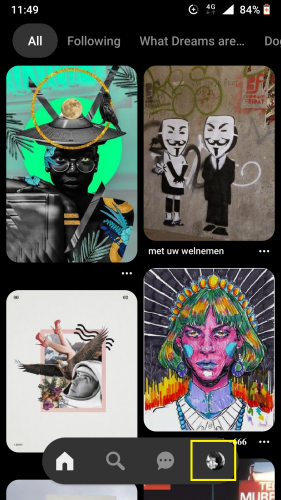 3. Tap on Boards from which you wish to move pins. Select that board.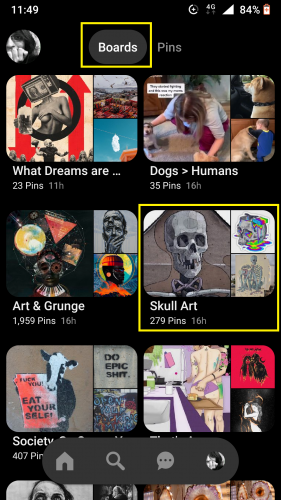 4. Then select pin to be moved. OR
5. Tap on Pins.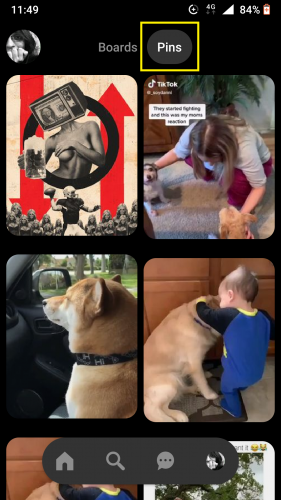 6. Choose pins to be moved directly from there.
7. And tap on Select.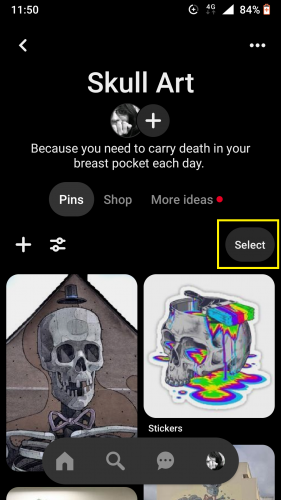 8. Select the pin to be moved from selection view.
9. Tap on Move at the bottom.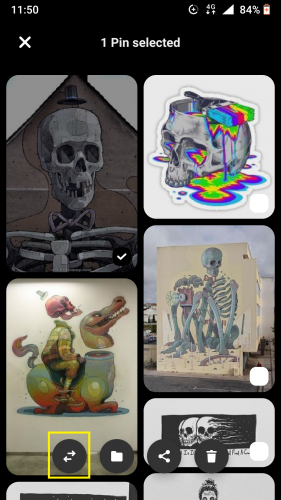 10. Select board to move pin into.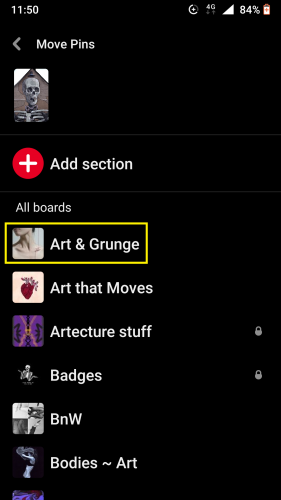 11. Then wait for the pin moved notification.
You can now go to the board into which you moved the pin. And if it is not showing in that board, simply refresh that board. Thus the pin that you just moved into it will be visible.
Pinterest for Android: How to Reorder Pins:
1. Follow steps 1-6 from above (keeping in mind pins to be reordered).
2. Tap on a pin to be reordered.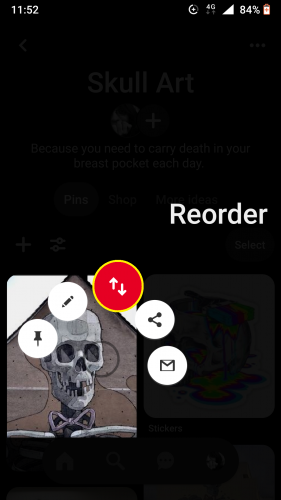 3. Follow the prompt.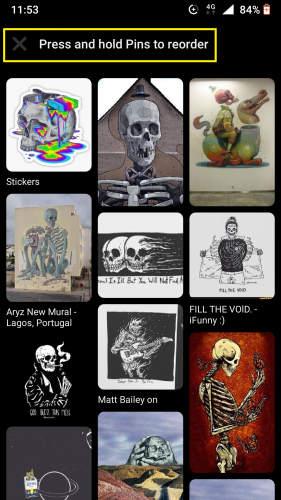 And that is all you have to do to reorder pins within a board/section within a board. The Reorder feature has made this action very simple.
Pinterest for Android: How to Hide Pins:
1. Sign in to your Pinterest account from your Android device.
2. From the pins appearing on your feed, select and hold a pin you wish to hide.
3. Tap on Hide Pin.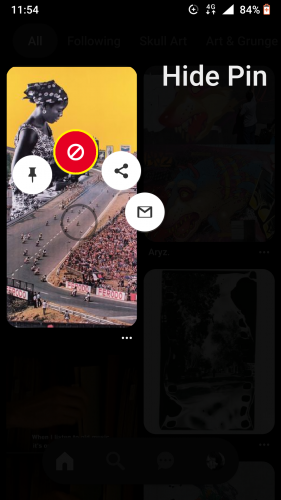 4. Select any of the reasons for hiding pin (optional).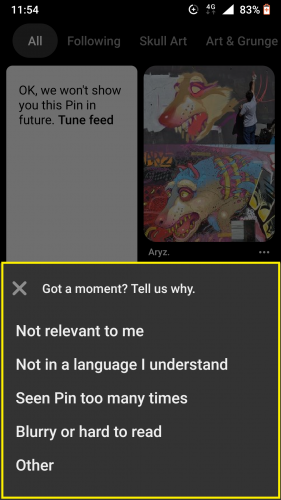 5. To un-hide pin, tap on Undo.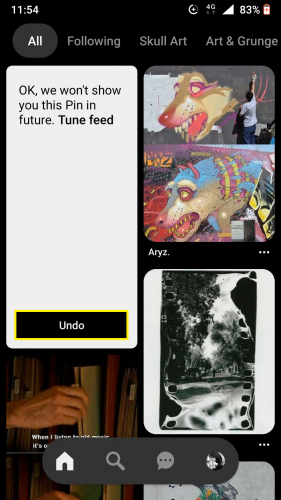 So, in the future, whenever you open your Pinterest feed—whether from your Android device or through desktop—you will not see the same hidden pin or other pins related to it.
Things to Keep in Mind…
The 'Select' feature for moving pins is mainly to move pins in bulk. Furthermore, after you have moved a pin from one board/section into another one, its copy does not remain in the board it was initially saved in.
Also, once you hide a pin, it is removed from your Pinterest feed and hence account altogether. And no, there is no single place—such as a board—where hidden pins are visible. Once hidden, they are gone permanently.
Lastly, remember that reordering pins does not mean the order of the board will change, too.
So, now you know how to move, reorder and hide pins in your Pinterest account and enjoy a more customized experience.
More in Pinterest